Solved? Forensic evidence offers clue to Amelia Earhart's disappearence
---
Forensic study provides first solid evidence that Earhart died on Nikumaroro Island.
Amelia Earhart disappeared in 1936 during an attempt to circumnavigate the globe by air. Accompanying her was her navigator, Fred Noonan.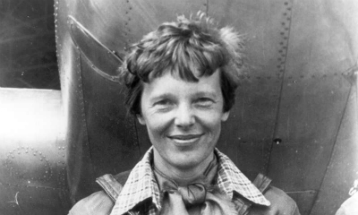 The mystery of Amelia Earhart's disappearance may be solved.
LOS ANGELES, CA (California Network) - Amelia Earhart and her navigator, Fred Noonan, set out to circumnavigate the globe by air. Their trip was uneventful until the night of July 2, 1936. 
On that night, Earhart suffered difficulties communicating with the USS Itasca, a Coast Guard cutter supporting her expedition. These difficulties made it impossible to verify her location. Within an hour of her expected arrival time on Howard Island, the Itasca began searching for her missing aircraft. The US Navy also sent ships. 
By the following day, a full search was underway, but not a single piece of wreckage was found. Aircraft were used to search nearby islands, including Nikumaroro (formerly Gardener) Island. Her plane wasn't found, but signs of recent habitation in the island were logged. 
Eventually, the search was called off and Earhart's disappearance became a mystery. That mystery was forgotten as World War II raged across the Pacific just five years later.
The most probable and likely event is that Earhart ran out of fuel and crashed into the ocean. She and Noonan sank with their plane and there was nothing to find. Whatever flotsam may have come to the surface eventually sank or washed ashore and became indistinct. 
However, in 1940 a British expedition to Nikumaroro uncovered some tantalizing clues, including a skull and other human remains. Ina ll, 13 bones were found on the island and may have belonged to one person. Speculation flourished at the time that they were the remains of Amelia Earhart. 
However, a forensic examination was performed on the bones, and they were ruled to belong to a male, not a woman. The bones were then discarded and are now lost to history. 
Over the past several decades, several hypotheses have been suggested. Earhart sank. Earhart was captured by the Japanese. Earhart crash-landed and was eaten by massive coconut crabs. Even aliens were offered as a theory. 
Last year, a photograph surfaced which seems to show Earhart and Noonan waiting to board a Japanese transport ship, possibly as prisoners. The ship is towing a barge on which may be the wreckage of her aircraft. It's a provocative idea, but one that strains credulity. Air searches revealed no crash landed aircraft on any islands in the days following her disappearance. And the Japanese have no records or credible witnesses of any sort to support the idea they were captured. Apologists say the Japanese would have covered their involvement to avoid embarrassment and shame, but this is too great a secret to keep for almost eight decades. 
The theory has since been debunked as the original photo was published in a Japanese travel magazine two years before Earhart'sdisappearancee. 
So, Richard Jantz, a forensic anthropologist from the University of Tennessee applied modern forensic techniques to reevaluate the bones. His conclusion was surprising. 
He assumed Dr. D.W. Hoodless, the original doctor who evaluated the bones, made a mistake in concluding the bones belonged to a man. Forensic anthropology wasn't a developed science, so it is unlikely Hoodless applied the best methods. 
If that's the case, and if the bones belonged to a woman, then their measurements affirm that they belong to a woman of unusual height. This is consistent with Earhart, who was about 5"8', uncommonly tall for a woman at that time. 
In fact, Jantz's study concludes the bones are 99 percent likely to belong to Earhart. 
Adding to the possibility is the fact that the original British expedition also discovered a sextant from 1918, a bottle of alcohol, and part of a woman's shoe. Taken together, it is possible that Earhart crashed and died on or near Nikumaroro island. 
The sea around the island will likely be searched for the remains of her aircraft, however, such a search would have to be privately funded and organized. It may be many years in the future. Until that happens, the mystery will remain open to speculation. 
---
Copyright 2018 - Distributed by THE CALIFORNIA NETWORK
Pope Francis Prayer Intentions for July 2018
Priests and their Pastoral Ministry.
That priests, who experience fatigue and loneliness in their pastoral work, may find help and comfort in their intimacy with the Lord and in their friendship with their brother priests.
---
---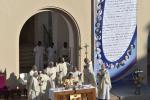 Bishop Pierre Claverie and his 18 companions, who were martyred in Algeria between 1994 and 1996, were beatified Saturday during a Mass in ... continue reading
---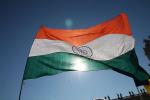 Pope Francis accepted Monday the resignation of Bishop Prasad Gallela from the pastoral government of the Diocese of Cuddapah, in the ... continue reading
---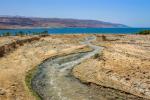 Churches at the site along the banks of the Jordan river where Jesus is believed to have been baptized could reopen within a year, ... continue reading
---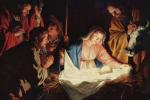 Both Catholics and Protestants in Scotland are lamenting a shopping center's decision not to include a nativity scene in its Christmas ... continue reading
---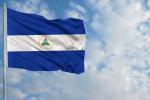 Father Mario Guevara was injured in an acid attack Wednesday while hearing confessions in the cathedral of Managua. Managua, Nicaragua, ... continue reading
---