Living in darkness no more: India to connect last 240 million people to electricity
---
Last mile connections to be made in rugged, rural areas.
Two hundred, forty million people in India go to bed with the sun because they still lack electricity. That may change soon as the government embarks on an ambitious project to make millions of 'last mile' connections, hooking up even the most remote locations to the grid.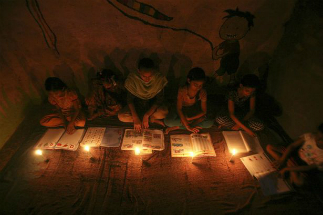 For millions of children, studying at night is dangerous. A single kerosene lamp knocked over can burn down a house in seconds. Electricity will make life safer and improve educational outcomes for millions, especially girls.
LOS ANGELES, CA (California Network) - Life without electricity is hard. Days can be short, and at night, women cook by the fickle light of kerosene lamps. The lamps are hot, singing fingers when adjusted. The flames are dangerous, every moment a lamp is lit, the risk of fire is present. The fuel is expensive. The smoke gets inhaled, damaging lungs. 
For 240 million souls, this is how every night goes. Everything is done by hand. Cell phones are present, but often have to be sent away for charging. Solar chargers provide some help, but they are weak. What the world takes for granted remains an impossible luxury for hundreds of millions. 
The rugged terrain makes it difficult to travel, even a journey of just a few dozen miles can take hours by truck. 
Electricity will change these lives. First, the kerosene lamps will be shelved in favor of light bulbs. With reliable light, cooking and other evening activities will become safer. Children can devote time each evening to studying, which means they will enjoy the benefits of education. Cell phones can be charged at home, connecting the village to the world. There's internet over the cellular lines, but connections are spotty. This will improve once electric infrastructure is in place. 
Instead of rushing to complete activities in the light, indoor activities can be scheduled for the evening, providing more time to work outdoors. This is important in those areas dependent on agricultural production for prosperity. 
Indoor activities will also be more efficient. Washing machines become a reality, saving women long hours of backbreaking labor. The family can help with household chores in the evening. 
Luxuries become possible too, such as television. A television provides a window on the world. 
Cell phones may give way to smartphones and tablets. Kids can study using these items, taking classes online, and learning how to do things that interest them. Catholic Online School is being developed to provide a free Catholic education to millions of people around the world. With electricity, these classes become accessible to the people of rural India. English is widely spoken in India, but translated content will also be made available to serve everyone. 
India has the most people living without electricity, followed by Nigeria which has about 80 million unconnected people. 
The government has also announced that the electricity will be free to the poorest households. 
Perhaps the best benefit of electricity is that it is bringing villages and families together. People gather to watch television and to talk about it. Grown children come back more often to visit and stay longer. Small appliances reduce workload. People share labor-saving devices such as mixers and washing machines. Children gather around tablets. 
For 240 million people in India, it is time for the darkness to end. 
---
Copyright 2018 - Distributed by THE CALIFORNIA NETWORK
Pope Francis Prayer Intentions for July 2018
Priests and their Pastoral Ministry.
That priests, who experience fatigue and loneliness in their pastoral work, may find help and comfort in their intimacy with the Lord and in their friendship with their brother priests.
---
---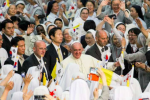 North Korean dictator Kim Jong Un has invited Pope Francis to meet in Pyongyang, a South Korean spokesman said Tuesday. Seoul, South Korea, ... continue reading
---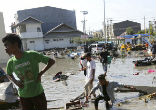 Catholic humanitarian groups have joined the efforts to support the victims of the earthquake and tsunami that struck the Indonesian island ... continue reading
---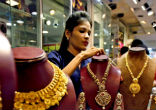 A study from the University of Essex has found a link between the global price of gold and the survival rate for Indian baby girls. Monthly ... continue reading
---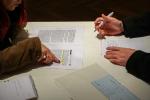 For the last four months, Mauricio Bentín and his wife have spent their weekends visiting vacant properties. The couple picks an area ... continue reading
---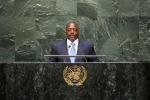 As the Democratic Republic of the Congo prepares to hold a general election in December, after a two-year delay, Catholics in the capital ... continue reading
---