North Korea threatens to test H-Bomb over Pacific
---
War of words escalates.
North Korea has suggested they may detonate a hydrogen bomb over the Pacific as the war of words between President Trump and Kim Jong Un intensifies.  Both leaders have exchanged names and threats.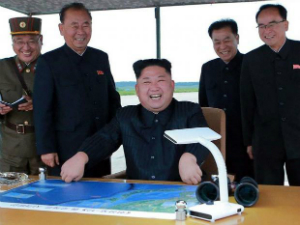 Kim Jong Un has pledged to detonate a hydrogen bomb over the pacific.
LOS ANGELES, Ca (California Network) -- On Tuesday, President Trump warned that he could destroy the entire nation of North Korea. He also referred to Kim Jong Un as "Rocket Man." The insult was variously interpreted with some commentators condemning the name and other proclaiming it to be a stroke of genius. President Trump often gave nicknames to his opponents during the 2016 presidential campaign, and those nicknames served to ridicule them.
Kim Jong Un has now fired back, referring to President Trump as a "dotard." The word is an insult for a person who is ridiculously slow. He also called the president "mentally deranged," and "rude," and referred to him as a "barking dog."
The insults were conveyed in a letter which bore Kim Jong Un's name. The fact that the North Korean dictator wrote his own response suggests that Trump's speech at the UN affected him greatly.
President Trump is attempting to force North Korea to halt their nuclear weapons program, and has gone so far as to begin restricting trade with entities who do business with North Korea. The president issued an executive order banning U.S. trade with any nation that trades with North Korea, effectively forcing nations to choose between trade with the North or with the USA.
Experts believe President Trump's speech on Tuesday before the UN was intended to send a message to North Korea and the world. The U.S. is close to using force to destroy the North's nuclear program. It serves as a wake-up call for the UN, and puts the North on official notice that patience has ended.
It is unclear if North Korea can and will drop an H-bomb over the Pacific to test its capability. If it does happen, it would be a tremendous shock to the world and it is unclear what the response would be.
The United States and its allies will soon be forced to decide. Either accept a nuclear armed North Korea and threaten them with annihilation should they use those weapons, or launch a war now, and prevent them from using those weapons in the future.
Some analysts also believe the North plans to invade South Korea and is using the nuclear program as a bargaining chip to compel the United States to stop cooperation with South Korea. If war games are halted, it could make South Korea much easier to invade.
The United States has the capability to defeat and win a war against North Korea, even if the North has nuclear weapons. But the deterrent is the casualties that will be brought about by such a conflict. South Korea and Japan could also suffer mass numbers of civilian casualties.
However, if the North attacks the South, the casualties will be even worse.
---
Copyright 2018 - Distributed by THE CALIFORNIA NETWORK
Pope Francis Prayer Intentions for July 2018
Priests and their Pastoral Ministry.
That priests, who experience fatigue and loneliness in their pastoral work, may find help and comfort in their intimacy with the Lord and in their friendship with their brother priests.
---
---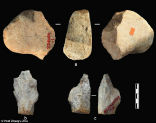 Archaeologists have discovered stone tools in China that predate previous finds by more than 250,000 years. The discovery will compel ... continue reading
---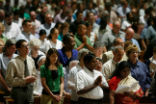 A major rescue operation is underway in a Thai cave to rescue a dozen boys and their coach who became trapped more than two weeks ago. The ... continue reading
---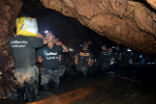 A group of 12 boys and their 25-year-old soccer coach will soon confront death as conditions in their cavern sanctuary deteriorate. ... continue reading
---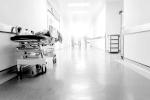 President Trump may have earned a Nobel Peace Prize for his effort to denuclearize the North Korean peninsula. LOS ANGELES, CA ... continue reading
---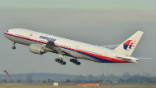 Aviation experts say they have come to a shocking conclusion about the disappearance of Malaysia Airlines flight MH 370. After ... continue reading
---