North Korea launches purge against Christians as faith spreads across country
---
80,000 to 120,000 people are now in prison for their belief.
Christians in North Korea are facing extreme persecution  as a purge against believers has started. A new report by the US government says that Christians are being specially targeted. They are being rounded up, tortured, imprisoned, and even executed. Despite the persecution, Christianity is spreading.
North Korea is the most dangerous place in the world for Christians.
LOS ANGELES, CA (California Network) â€" A report by the US government says that Kim Jong Un has initiated a brutal crackdown on his own people, who are starting to worship other gods. Traditional religious practices, as well as Buddhism and Christianity are on the spread in North Korea. This is a problem because the regime insists that Kim Jong Un and his father, Kim Jong Il and grandfather, Kim Il Sung, are gods.
A report issued by the US State Department states that North Korea is systematically denying its own people to freedom of thought and conscience. They engage in beatings, torture, arrests, and even executions to suppress the practice of religion.
There are some 80,000 to 120,000 political prisoners in North Korea, condemned for their practice of religion. North Korea maintains a brutal system of concentration camps where people are forced to work until they die. Prisoners can be arbitrarily tortured and killed. Such cruel treatment is encouraged.
At least one defector reported to The Telegraph that many North Koreans no longer respect Kim Jong Un.
Aware of this fact, Kim Jong Un has launched a purge of all those he suspects could be disloyal. Special treatment is reserved for those who practice religion, doubting that he is a living god.
Officially, North Korea is atheistic, but this is primarily to facilitate obedience to the state. That obedience has developed into an unofficial cult that worships the leaders of the Hermit Kingdom.
In spite of the persecution, the number of people turning to religion is growing rapidly. This is common in times of religious persecution, people tend to become more steadfast in their beliefs when they feel threatened. And while no one wants to die, martyrs are often respected and revered, attracting more people to their faith.
So, despite all attempts of the regime to oppress religion, their efforts are having an opposite effect, inspiring thousands of people to convert in the face of savage persecution.
---
Copyright 2018 - Distributed by THE CALIFORNIA NETWORK
Pope Francis Prayer Intentions for July 2018
Priests and their Pastoral Ministry.
That priests, who experience fatigue and loneliness in their pastoral work, may find help and comfort in their intimacy with the Lord and in their friendship with their brother priests.
---
---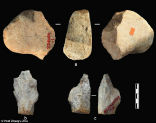 Archaeologists have discovered stone tools in China that predate previous finds by more than 250,000 years. The discovery will compel ... continue reading
---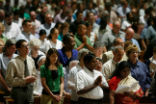 A major rescue operation is underway in a Thai cave to rescue a dozen boys and their coach who became trapped more than two weeks ago. The ... continue reading
---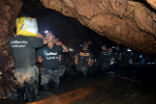 A group of 12 boys and their 25-year-old soccer coach will soon confront death as conditions in their cavern sanctuary deteriorate. ... continue reading
---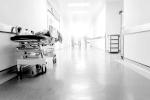 President Trump may have earned a Nobel Peace Prize for his effort to denuclearize the North Korean peninsula. LOS ANGELES, CA ... continue reading
---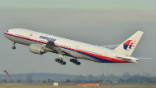 Aviation experts say they have come to a shocking conclusion about the disappearance of Malaysia Airlines flight MH 370. After ... continue reading
---