BRINK OF WAR: North Korea pledges to fire missiles at Guam within days
---
No plans to defend the island have been announced.
North Korea has announced a detailed plan to fire missiles at Guam. The missiles are intended to land just short of the island and will demonstrate that North Korea has the ability to strike a distant American target with precision. The demonstration is slated for some time after mid-August.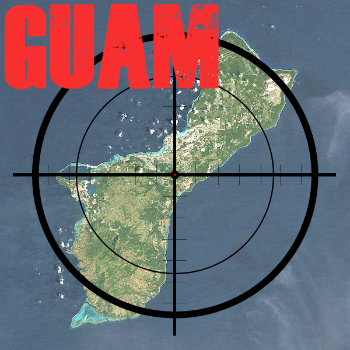 North Korea has announced it is targeting Guam.
LOS ANGELES, CA (California Network) -- North Korea has issued a rare, specific threat against the island of Guam, pledging to fire four missiles at the island sometime after mid-August. The missiles will land within 25 miles of the island, but will not hit the island itself. The threat is unusually specific, but it is intended to prove that North Korea's military capabilities are good enough to strike targets thousands of miles away.
Guam is a territory of the United States and is home to 7,000 military personnel who work at Andersen Air Force base and a submarine base. About 163,000 civilians live on the island. It is an important departure point for bombers and submarines that could operate against North Korea and is a likely primary target for North Korea in the event of war.
On Wednesday, a military spokesperson for North Korea announced they were preparing to strike at Guam by firing four medium-range missiles. The missiles would not hit the island, but would land within 25 miles of it, close enough to demonstrate accuracy. The official also warned the missiles would overfly Japan. The official said the army would be ready to conduct the test sometime after mid-August.
Guam is not defenseless. It is home to a high-altitude interceptor missile system (THAAD) which can shoot down incoming missiles. Both the U.S. and Japan also have ships that can intercept the missiles mid-flight. It is unknown if these weapons can successfully hit incoming missiles, so far they have produced mixed results during testing.
By announcing the test North Korea is placing a public wager on itself. If they succeed, they will have demonstrated beyond doubt they can at least strike U.S. bases in the Pacific. This capability could force the U.S. to grant major concessions to North Korea. Experts say those concessions, such as an end to joint U.S. and South Korean wargames are the North's primary goal.
However, the test could fail which could embolden the U.S. and other countries to take a harder stance on North Korea. And it is possible President Trump could order a retaliatory strike, especially if the missiles hit the island or cause damage.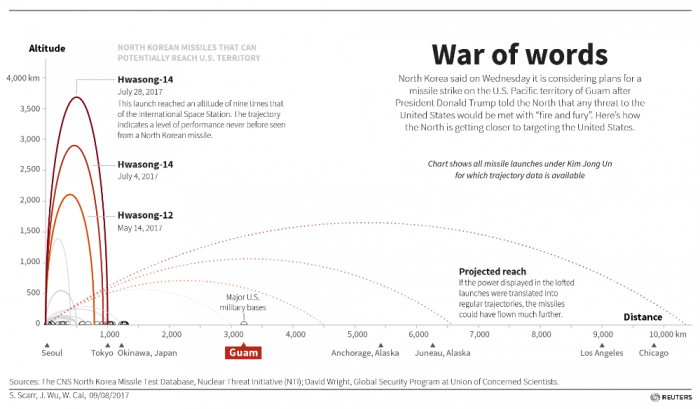 North Korea's missiles now have impressive range, but questions linger over their accuracy. A shot at Guam could answer those questions.
Any war with North Korea would be brutal and bloody. Experts fear North Korea's massive artillery arsenal aimed at the South Korean capital of Seoul. The thousands of artillery guns, which could go into action within minutes, could kill tens of thousands of civilians in Seoul. And if the North manages to launch a nuclear weapon, millions could be killed in South Korea, Japan, Guam, and possibly the west coast of the United States.
Despite all the damage the North can do, it would still lose the war. Allied airpower as well as naval supremacy would translate into more power on the ground. Eventually, North Korea will run out of material to fight the war and will be forced to surrender. The U.S. also has very advanced weapons and technology, some of which is unknown to the world. Those weapons could bring a surprising, swift end to the conflict.
The decision of what to do next lies solely with President Trump, who has already vowed harsh action against North Korea. Nobody knows how he will react to the missiles fired at Guam, and that is the most important factor of all.
---
Copyright 2018 - Distributed by THE CALIFORNIA NETWORK
Pope Francis Prayer Intentions for July 2018
Priests and their Pastoral Ministry.
That priests, who experience fatigue and loneliness in their pastoral work, may find help and comfort in their intimacy with the Lord and in their friendship with their brother priests.
---
---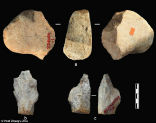 Archaeologists have discovered stone tools in China that predate previous finds by more than 250,000 years. The discovery will compel ... continue reading
---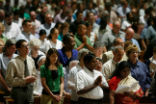 A major rescue operation is underway in a Thai cave to rescue a dozen boys and their coach who became trapped more than two weeks ago. The ... continue reading
---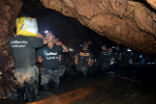 A group of 12 boys and their 25-year-old soccer coach will soon confront death as conditions in their cavern sanctuary deteriorate. ... continue reading
---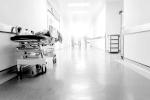 President Trump may have earned a Nobel Peace Prize for his effort to denuclearize the North Korean peninsula. LOS ANGELES, CA ... continue reading
---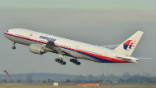 Aviation experts say they have come to a shocking conclusion about the disappearance of Malaysia Airlines flight MH 370. After ... continue reading
---