China is buying up the world's food supply and nobody is talking about it
---
China will have plenty of food, but what about the rest of the world?
China is buying up the world's food suppliers. Earlier this month, China finalized its purchase of Syngenta, a Swiss seed and pesticide firm. The acquisition cost $44 billion and is China's single largest foreign takeover. It is just China's latest buy in the food market.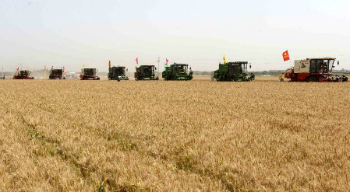 China is buying up the world's food suppliers, and will soon control a substantial portion of the world's food supply.
Highlights
By Marshall Connolly (CALIFORNIA NETWORK)
Catholic Online (https://www.catholic.org)
7/17/2017 (8 months ago)

Published in Asia Pacific
Keywords: China, food, seeds, farms, farming, vertical, Syngenta, agriculture, food supply, famine, world
---
LOS ANGELES, CA (California Network) -- Why is China buying food companies around the world? To supply them with food, of course. China has a population that now exceeds 1.4 billion people. Food insecurity is a major concern, especially as the population ages and the number of people working in farming declines. About 60 percent of the nation's farmers are over 50 and the youth are refusing to pursue farming. The result will be a human-induced famine.
China faced one such famine before, under Mao. During their "Great Leap Forward," between 1958 and 1962, tens of millions of people died as they were relocated into cities as part of a nationwide industrialization program. With millions of people moved to cities and collective farms, famine resulted. To this day, the famine remains fixed in the memory of all Chinese people, even though it is rarely discussed. To guard against it, China has made food security a priority and is buying food suppliers around the world.
The logic is simple, if China faces a food shortage, they can simply import food from their producers. However, in the event of a famine, there might not be enough food to accomplish that. And investors are concerned that China could compel these businesses to break contracts and divert food to itself. This could shift a Chinese famine to other parts of the world, so that China eats while the rest of the world does without.
In the past decade, China has spent $91 billion acquiring over 300 food producing firms around the world.  And just today, Dow announced China was purchasing its $1.1 billion Brazilian corn research and seed division.
China is also pursuing research to modify plants and their seeds to produce higher crop yields.
China also has well-kept secrets that nobody is talking about because they don't involve impressive sums of money, such as the fact that China is already the world leader in vertical farming.
Vertical farming is a method of farming indoors, in an industrial setting, to conserve resources and increase yields. It's resistant to external problems such as seasons and weather, and parasites. By 2050, about 80 percent of China's population will live in urban centers, so integration of vertical farms into these regions will help provide fresh food year-round to urban dwellers.
They've also learned how to shut off genes in dogs that inhibit muscle growth, producing two beagles with double the normal muscle mass, without any ill effects. Such a development can be used to breed ultra-powerful dogs, larger meat-producing animals, or even stronger people.
China is preparing itself to face food insecurity and the challenges of the future as their population grows and their demographics changes. Meanwhile, the United States is still debating if Russia likes Donald Trump or not.
---
Copyright 2018 - Distributed by THE CALIFORNIA NETWORK
Pope Francis Prayer Intentions for FEBRUARY 2018
Say 'No' to Corruption.
That those who have material, political or spiritual power may resist any lure of corruption.
---
---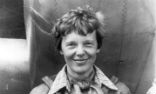 Amelia Earhart disappeared in 1936 during an attempt to circumnavigate the globe by air. Accompanying her was her navigator, Fred ... continue reading
---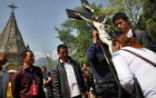 Nearly 50,000 people in China were baptized into the Catholic Church in 2017, according to a report by Fides. LOS ANGELES, CA ... continue reading
---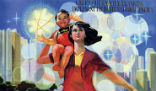 Although China expanded its former one child policy to a limit of two children per family in 2015, decades of government-enforced ... continue reading
---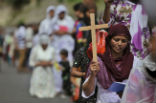 Compared to 2016, attacks against Christians in India by Hindu extremists more than doubled in 2017 amid efforts to label the religious ... continue reading
---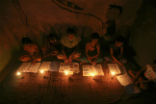 Two hundred, forty million people in India go to bed with the sun because they still lack electricity. That may change soon as the ... continue reading
---