Flight 370 could join other unsolved mysteries of the sea and air
---
We may never know what happened.
More questions than answers remain in the loss of Malaysian Air Flight 370. Australian officials are hotly pursuing the possible sign of debris in the South Indian ocean while FBI officials are about to see if they can recover deleted files from Captain Zaharie Ahmad Shah.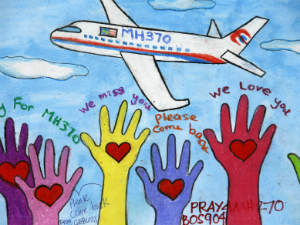 Victims face the real possibility that they may never really know what happened to their loved ones.
LOS ANGELES, CA (Catholic Online) - It has now been two days since officials began searching for possible signs of wreckage in an area 1,600 miles southeast of Perth, Australia. That search has been predicated on signs of possible wreckage captured on satellite photos now taken almost a week ago.
Searchers haven't located any debris and several days after the images were captured, any debris may have sank.
It is now widely believed that the airliner went down in the Indian Ocean and any hope for survivors is fading quickly. There is no evidence Flight 370 flew towards a destination on land.
As several ships steam towards the only lead investigators have at sea, the aircraft conducting the search have stopped for the night. In fact, the search zone is so far from land that aircraft can only patrol for about two hours before they have to return for fuel.
On land, investigators say they are running short on leads. The FBI has been asked to help Malaysian authorities to recover filed that Captain Shah deleted from his flight simulator. It is hoped the FBI can restore the files and examine them to determine is Captain Shah simulated flying his own plane off course.
Authorities say the files were deleted in early February and they are small, so their deletion appears suspicious. Such files are generally never deleted in lieu of larger filed when memory on a computer runs low. Was Captain Shah trying to cover up his plans?
Although it's tempting to speculate, there is no evidence that he, or anyone else, is guilty of any wrongdoing. Although the case has been labeled a hijacking, the presumption of innocence applies. None of the passengers or crew have links to terrorism and despite through questioning and searches, none have been revealed.
Suspicion is now turning towards the possibility of a fire that could have been started by ion-lithium batteries on board the plane. The flight routinely carried cargos of such batteries and although they are considered safe, non-hazardous cargo, they have created problems on other flights before. Someexperts have speculated that an improbable series of events caused the crash of Flight 370 at sea.
That series of events begins with a fire that prompts Captain Shah to turn Flight 370 to the west in the general direction of a large airport. Despite what would be considered a heroic effort, the fire caused a cascade of disastrous events that resulted in a loss of communications and eventually killed or rendered the crew unconscious.
The doomed plane then flew, possibly on autopilot, for another 7 and-a-half hours into the open Indian ocean without guidance from the pilot.
This story is improbable, yet hardly any more improbable than a hijacking or any other theory at this point.
Further questions that authorities are trying to answer involve a phone call Captain Shah allegedly made just before takeoff. The call has been described as "frantic." Captain Shah had problems with his family which culminated in his wife moving out of their home just the day before.
The most frustrating factor in the ongoing investigation is the very real possibility that it could remain an unsolved mystery, possibly forever. It is also possible that the plane may never even be located. Consider great mysteries like the sinking of the RMS Titanic, which took decades to solve and the disappearance of Amelia Earhart, which remains largely unsolved to this day.
And the sea floor is still littered with the undiscovered hulks of ships that have been lost for centuries. The water of the Indian Ocean is several miles deep and even if the wreck is located, it may be nearly impossible to recover artifacts from the deep seafloor for years to follow.
---
Copyright 2018 - Distributed by THE CALIFORNIA NETWORK
Pope Francis Prayer Intentions for APRIL 2018
For those who have Responsibility in Economic Matters.
That economists may have the courage to reject any economy of exclusion and know how to open new paths.
---
---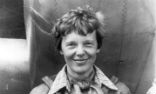 Amelia Earhart disappeared in 1936 during an attempt to circumnavigate the globe by air. Accompanying her was her navigator, Fred ... continue reading
---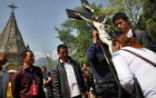 Nearly 50,000 people in China were baptized into the Catholic Church in 2017, according to a report by Fides. LOS ANGELES, CA ... continue reading
---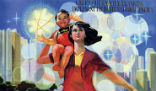 Although China expanded its former one child policy to a limit of two children per family in 2015, decades of government-enforced ... continue reading
---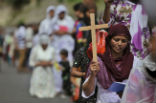 Compared to 2016, attacks against Christians in India by Hindu extremists more than doubled in 2017 amid efforts to label the religious ... continue reading
---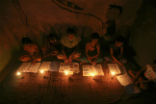 Two hundred, forty million people in India go to bed with the sun because they still lack electricity. That may change soon as the ... continue reading
---