This is just one port, of the many in Shanghai...
Below are images of the Chinese port of Yangshan in Shanghai. The staggering quantity of containers shows just how much Chinese-manufactured merchandise the world consumes, with much of it headed to the United States.
LOS ANGELES, CA (Catholic Online) - Across the Pacific, the Port of Yangshan in Shanghai, China hums with activity. The relatively new port moves at least 32 million containers a year, which is an average of over 8,000 per day. It is the world's busiest port. And it's still growing.

The facility itself stretches about three square miles, and is always filled with containers as busy cranes unload empty containers from ships, then stacks them high on the decks of the world's largest container vessels.

Massive engineering projects such as these are making China an increasingly powerful trading nation, one whose hopes include displacing the dollar as the world's reserve currency.

Despite its massive size, the port of Yangshan is just one port in Shangai, and Shanghai is just one city in China. As impressive as this port appears, it should be understood that this just represents a fraction of China's overseas trade.

China also ships material overland and by air.

And the world keeps consuming.


A birth foretold: click here to learn more!
---
Copywriter 2015 - Distributed by THE NEWS CONSORTIUM
Pope Francis Prayer Intentions for October 2015
Universal:
That human trafficking, the modern form of slavery, may be eradicated.
Evangelization:
That with a missionary spirit the Christian communities of Asia may announce the Gospel to those who are still awaiting it.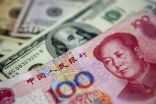 By Catholic Online (CALIFORNIA NETWORK)
The International Monetary Fund (IMF) is about to give China a major economic boost, adding the Yuan to its basket of reserve currencies. This is a major economic milestone for China which has been working towards this goal for several years. Over the long term, China ... continue reading
---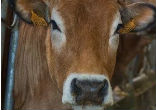 By Catholic Online (CALIFORNIA NETWORK)
China, leading the world in cloning technology, is set to open a multi-million dollar facility in order to clone racehorses, livestock, even the family pet. Officials hope that this brings the still-dodgy practice of cloning closer to mainstream respectability. ... continue reading
---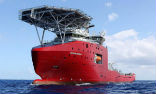 By Catholic Online (CALIFORNIA NETWORK)
A British pilot has predicted that Malaysian Airlines flight 370 will be found within the next four to eight weeks, based on his careful recreation of the plane's disappearance. The team searching for the plane is expected to move into the area where a mathematical ... continue reading
---

By Catholic Online (CALIFORNIA NETWORK)
Some of the mystery surrounding Russia's final tsar, has finally been laid to rest. DNA testing has conclusively confirmed that human bones found in a Russian mineshaft belonged to the onetime leader. LOS ANGELES, CA (Catholic Online) - In addition, new samples ... continue reading
---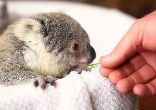 By Catholic Online (CALIFORNIA NETWORK)
Adorable koala baby Imogen is celebrating her first birthday. An Internet sensation, the adorable Koala bear has captivated the world with her struggles to survive after her mother was used as a surrogate for another orphaned koala bear. LOS ANGELES, CA (Catholic ... continue reading
---

By Catholic Online (CALIFORNIA NETWORK)
Resembling psychedelic works of art, people are uploading pictures of the wacky creations of Chinese candy makers as they kick up the art of cotton candy to a whole new level. LOS ANGELES, CA (Catholic Online) - Chinese candy artisans are creating huge, elaborately ... continue reading
---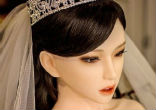 By Catholic Online (CALIFORNIA NETWORK)
Whether it's actually true or not is still a matter of debate, but it has the internet community in China buzzing. A 28-year-old man in Beijing, supposedly dying of terminal cancer, has married a sex doll! LOS ANGELES, CA (Catholic Online) - A series of bizarre ... continue reading
---

By Catholic Online (CALIFORNIA NETWORK)
It remains to be ratified - but if approved, the Pacific trade deal will free up commerce in 40 percent of the world's economy, particularly in Southeast Asia. Details about the agreement have been released. The agreement is intended to counter China's rising and ... continue reading
---

By David Drudge (CALIFORNIA NETWORK)
Christians are being slaughtered in Pakistan and the U.S. government continues to prop up the nation, which turns a blind eye to the violence. Because the foreign aid sent to Pakistan comes from taxpayers, you are essentially financing Christian persecution in the ... continue reading
---

By Abigail James (CALIFORNIA NETWORK)
China has made the decision to abandon their "one-child policy." With the controversial law lifted, Chinese couples will now be allowed to have two children. LOS ANGELES, CA (Catholic Online) - The Communist Party leadership met to discuss the growing concerns over ... continue reading
---
All Asia Pacific News