World's oldest marathon runner retiring after completing race.
A 101 year-old  man from India has completed a marathon race in Hong Kong. Fauja Singh completed a 6.25 mile race in 1 hour, 32 minutes.
HONG KONG, CHINA (Catholic Online) - Fauja Singh, 101, ran and completed a 6.25 mile marathon in Hong Kong. He is the oldest marathon runner in the world.

Singh said he planned to retire following the race.

Check out his video above.


---
Copywriter 2015 - Distributed by THE NEWS CONSORTIUM
Pope Francis Prayer Intentions for May 2015
Universal:
That, rejecting the culture of indifference, we may care for our neighbours who suffer, especially the sick and the poor.
Evangelization:
That Mary's intercession may help Christians in secularized cultures be ready to proclaim Jesus.

By Talia Ramos (NEWS CONSORTIUM)
Despite a law against revenge killing for use of black magic, created in 2013, a woman has been axed by men in Papua New Guinea. Police are now searching for the men who committed the crime, according to the statement of a missionary who spoke with the authorities on ... continue reading
---

By Atarah Haely (NEWS CONSORTIUM)
As the heatwave crisis in India continues, reaching a temperature of 48 degrees Celsius, more and more people are subduing to the desperation of cooling down. Unfortunately, six children were not spared, after jumping into the water and miscalculating the dam's depth, ... continue reading
---

By Hannah Raissa Marfil (NEWS CONSORTIUM)
Forecasters issued a warning that the extreme heat beating down on India will continue to get worse. About 1,100 people have already died from the killer heatwave, which had gone up to 45 degrees Celsius. Reports come that the road surfaces are actually melting because ... continue reading
---

By Matt Waterson (NEWS CONSORTIUM)
Talisman Sabre, a major, biennial joint U.S.-Australian military exercise taking place in the Pacific, will gain a new and unexpected partner due to increased concerns over China's recent actions in the Pacific and the South China Sea. LOS ANGELES, CA (Catholic ... continue reading
---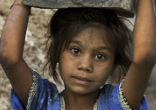 By Catholic Online (NEWS CONSORTIUM)
Every country in the world has made strides in child labor - with the notable exception of India. Even latecomers who have made strides in sending adults to work, and children to school, such as Malaysia, have seen improvement. The current Indian government led ... continue reading
---

By Andrea Gagliarducci, CNA/EWTN News
Cardinal Luis Tagle, Archbishop of Manila, is the new president of Caritas Internationalis. The general assembly of the umbrella organization of Catholic charities elected the Filipino cardinal with 91 votes out of 133. Vatican City, May 14, 2015 / 01:46 pm (CNA/EWTN ... continue reading
---

By Abigail James (NEWS CONSORTIUM)
Nepal was hit with a second powerful earthquake, less than three weeks after the massive one that devastated many and left more than 8,000 people dead. LOS ANGELES, CA (Catholic Online) - Nepal's second earthquake is assigned with a preliminary magnitude of 7.3, with ... continue reading
---

By Atarah Haely (NEWS CONSORTIUM)
A Chinese law, giving authorities of the eastern province of Zhenjiang the ability to legally prohibit churches from mounting crosses on their rooftops, has been set up for approval. According to Yahoo News, authorities have already forced removals of crosses atop ... continue reading
---

By Abigail James (NEWS CONSORTIUM)
American Nepal earthquake survivors, stranded in a remote village, were denied rescuing from a total of five helicopters, because they didn't have travel insurance. LOS ANGELES, CA (Catholic Online) - Della Hoffman and her boyfriend Eric Jean, an American couple from ... continue reading
---

By Abigail James (NEWS CONSORTIUM)
In China, 360 to 400 million babies have been aborted over the past 35 years. Due to the country's intense and strict birth control laws, such as the one-child policy, many young lives have been taken. LOS ANGELES, CA (Catholic Online) - According to Chen Guangcheng, a ... continue reading
---
All Asia Pacific News