Explorers announce discovery of secret Mayan ruins in jungles of Guatemala
---
At its height, Mayan civilization was the world's most advanced.
Explorers mapping the jungle cities of the Maya have uncovered 60,000 structures hidden in the jungle, revealing more secrets about the Mayan civilization. The structures were discovered with LIDAR, a laser imaging technology that allows explorers to see what is under the dense jungle foliage without having to step foot on the ground or disturb nature.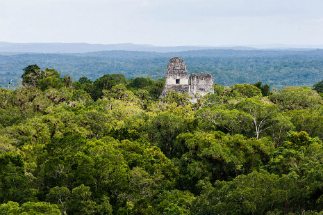 The jungle continues to hide ancient cities and secrets, which only now are being rediscovered.
LOS ANGELES, CA (California Network) - An airborne LIDAR survey of ancient Mayan ruins has revealed some surprises. More than 60,000 individual structures have been discovered hidden under the dense canopy of the Guatemalan jungle. The discoveries show the sophistication of Maya civilization, which some think may have surpassed even that of the Greeks and Chinese. 
Explorers used an airborne LIDAR system to map the jungle around known Mayan cities. The system uses lasers to map the ground under with incredible precision, and when combined with GPS, explorers are able to map things that are hidden in the jungle. 
While locals know about the ruins, outsiders have little idea. Even for the locals, the discoveries are surprising. The survey reveals we have underestimated the Maya and their sophistication. 
The Maya flourished in Central America between 250 and 950 AD. This was the same time the Roman Empire collapsed, and barbarian tribes ran rampant across Europe. In Asia, Chinese civilizations remained divided, and a new religion, Islam, developed in the Middle East. While the rest of world sorted itself out, the Maya built grand pyramids, vast megalopolises with populations numbered in the millions. They even developed sophisticated irrigation systems with plumbing. Ruins in the city of Palenque suggest the Maya had an understanding of water pressure and were able to engineer at least one structure to take advantage of the knowledge, feeding a fountain. Was that all they did with this knowledge? Or did they do much more? 
The LIDAR survey shows 60,000 new structures. The layout and arrangement of these structures yield more knowledge. Vast highways were clearly built to connect population centers. Highways are often built for trade, which reinforces the idea that the Maya were skilled merchants. 
Fortresses and ramparts are strategically placed. They are common, which suggests that warfare was rampant. Extensive walls support this idea. Cities learn to build walls from their enemies, not friends. 
Around 1000 AD, the Mayan civilization collapsed. Why?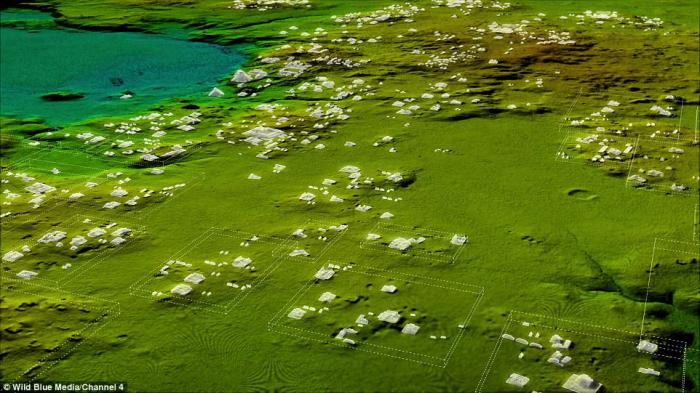 A recent LIDAR survey in Guatemala uncovered more than 60,000 structures still hidden in the Central American jungle.
Nobody knows for sure, but for some reason, a civilization of tens of millions of people perished within a short frame of time, perhaps over a century. The leading hypothesis is that a century-long drought disrupted their civilization enough that warfare and eventually civil war destroyed their cities and societies. People likely moved from place to place, seeking water and a way to escape the drought. 
Central America is a wet place and subterranean caves provide a steady supply of water, even in dry years, but it is possible that over time these water levels dropped to the point they could no longer support all the people who relied on them for survival. It may take decades or a century of drought for water to run low, but it only takes a few days for people to become desperate or die from dehydration. 
Whatever happened to the Maya remains shrouded in mystery like the ruins hidden in the jungles. Not even the locals, who are descendants of those Mayan people, know what happened to their ancestors. Archaeologists hope that new discoveries will help to solve that mystery someday. Our civilization could benefit from knowing the answer. 
---
Copyright 2018 - Distributed by THE CALIFORNIA NETWORK
Pope Francis Prayer Intentions for July 2018
Priests and their Pastoral Ministry.
That priests, who experience fatigue and loneliness in their pastoral work, may find help and comfort in their intimacy with the Lord and in their friendship with their brother priests.
---
---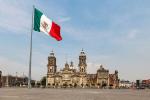 The new umbrella group Suma de Actores Sociales (United Social Actors) is calling citizens to stand up against efforts by president-elect ... continue reading
---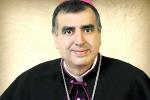 El Obispo de Gomez Palacio (Mexico), Mons. Jose Fortunato Alvarez Valdez, fallecio en la madrugada del 7 de noviembre, tras una larga ... continue reading
---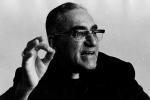 El Juzgado Cuarto de Instruccion de San Salvador (El Salvador) dicto una orden de captura contra el sospechoso de haber asesinado el 24 de ... continue reading
---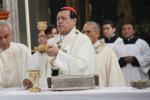 An auxiliary policeman was shot and killed Sunday defending the home of Cardinal Norberto Rivera, the retired Archbishop of Mexico City. ... continue reading
---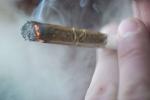 Canada's bishops reiterated their opposition to the legalization of recreational marijuana Wednesday, the same day that legal marijuana ... continue reading
---