With so many earthquakes, is California next?
---
Can an earthquake in one place cause an earthquake in another?
A series of earthquakes around the Ring of Fire has sparked curiosity. Except for a relatively tiny earthquake in Los Angeles on September 19, California has remained quiet. But scientists have warned that the Big One is coming soon. Is California next?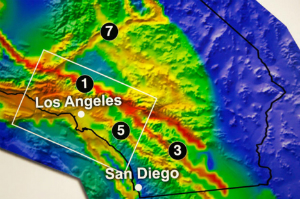 Simulations by the USGS suggest a major quake could devastate all of Southern California, from the Salton Sea to Bakersfield.
LOS ANGELES, CA (California Network) -- The Pacific rim is quaking, from New Zealand to Japan, to Mexico. South America and the United States have been eerily quiet of late. A major fault runs the length of California, and millions of people who live close by it are worried that the San Andreas will be the next to go.
Scientists predict that California will be hit with a massive earthquake measuring 7.1 or above on the moment magnitude scale. They've predicted this since the 1950s and locals call it "The Big One."
According to more recent studies, massive quakes such as The Big One, occur regularly, about every 160 to 200 years on average. But they can occur as little as 20 years apart. It has been 160 years since the last major quake, the massive 7.9 Ft. Tejon quake which struck in 1857. Fortunately, California was sparsely populated at that time, so there were only two casualties.
We won't be so lucky next time. California is now home to tens of millions of people, most of them living within a short distance of the San Andreas fault. The entire population of greater Los Angeles, is approaching twenty million souls and will suffer the most. Should a 7.2 or greater quake occur, every one of them will be impacted. Electricity will be cut off for days to weeks, and with the destruction of the California aqueduct system, water will be scarce for months. Survival will require the displacement of millions of people.
But is an earthquake imminent?
Most scientists are reticent to say yes. If they say yes and nothing happens, their reputation could suffer.  Science is still not very good at predicting earthquakes, and there has only been one successful prediction in history, a 7.5 in Haicheng, China, in 1975. And even that prediction appears to be more a matter of coincidence than actual science. Other attempts at prediction appear to be pseudoscientific, or need much greater refinement.
Still, there is a small body of scientists who argue that there are forces at work that are poorly understood by mainstream science. It has been suggested that energy within the earth can travel from place to pace, being displaced and moved, causing volcanoes to erupt and earthquakes to occur.
Indeed, the earthquake that rocked Mexico City on September 19 was directly related to the 8.1 event the week prior, although both events were hundreds of miles apart. The big question is, how far can the energy travel? Scientists agree that an event in one place can have an impact on what happens a few hundred miles away, but what about a thousand miles away? Or on the opposite side of the Earth? The evidence is scant, at least according to the research published to date. But that doesn't mean the answer is no. It could be possible, but for now, nobody knows for sure, or at least nobody is saying they know for sure.
California could be next. Or the Pacific Northwest, or someplace in South America. And the events could occur at any hour. This is why preparedness is important. It is the only thing we can control.
We cannot control when or where the earthquake happens, or how powerful it is, but we can control how prepared we are and how we react.
Fortunately, even a powerful quake does not mean a death sentence for most people. Yes, there will be some buildings that collapse, and there will be unlucky people. This is always true. But the vast majority of people will survive the initial event. So, the question is not if we will survive the quake, but how we respond afterwards. Will we be able to sustain ourselves, or will we be immediately dependent on others?
It's a question that's up to each individual family and person, and it's one we had better answer now. We may have decades before the Big One, but as the events in Mexico suggest, our time could be up.
---
Copyright 2018 - Distributed by THE CALIFORNIA NETWORK
Pope Francis Prayer Intentions for July 2018
Priests and their Pastoral Ministry.
That priests, who experience fatigue and loneliness in their pastoral work, may find help and comfort in their intimacy with the Lord and in their friendship with their brother priests.
---
---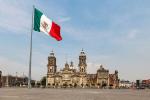 The new umbrella group Suma de Actores Sociales (United Social Actors) is calling citizens to stand up against efforts by president-elect ... continue reading
---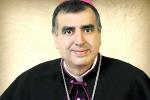 El Obispo de Gomez Palacio (Mexico), Mons. Jose Fortunato Alvarez Valdez, fallecio en la madrugada del 7 de noviembre, tras una larga ... continue reading
---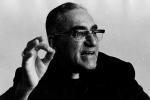 El Juzgado Cuarto de Instruccion de San Salvador (El Salvador) dicto una orden de captura contra el sospechoso de haber asesinado el 24 de ... continue reading
---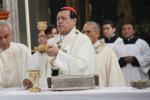 An auxiliary policeman was shot and killed Sunday defending the home of Cardinal Norberto Rivera, the retired Archbishop of Mexico City. ... continue reading
---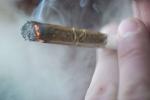 Canada's bishops reiterated their opposition to the legalization of recreational marijuana Wednesday, the same day that legal marijuana ... continue reading
---