Hundreds dead, missing as Mexico City recovers from massive quake that hit just two hours after nationwide earthquake drill
---
About 250 reported dead, but toll may be much higher.
A massive quake rocked Mexico City on the anniversary of the city's 1985 disaster. The quake, which measured 7.1 on the moment magnitude scale, has already claimed 248 lives, and likely hundreds more as many people remain missing. At least 44 buildings collapsed in Mexico City and dozens more in surrounding communities. Hundreds of people are feared trapped in the rubble.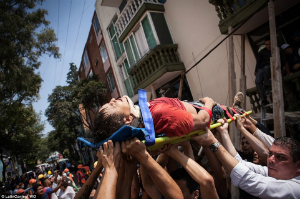 Rescuers move an injured man to safety. Over 800 people were seriously injured. Minor injuries were widespread.
LOS ANGELES, CA (California Network) -- Just hours after a citywide earthquake drill, a powerful 7.1 quake shook Mexico City, toppling buildings and killing at least 248 people. It is certain that many more are dead, and hundreds are trapped under the rubble. Officials report that 44 buildings collapsed, including a school and a few apartments. Many more buildings were damaged.
The quake is thought to be related to the 8.1 Chiapas earthquake which struck on September 7, and registered as an 8.1 on the moment magnitude scale. That quake was the largest in Mexico in over a century and claimed 98 lives.
The 7.1 quake, now dubbed the Central Mexico earthquake, was centered hundreds of miles away from the Chiapas earthquake epicenter, and about 76 miles from Mexico City. However, the city is situated on an ancient lakebed, which exacerbates seismic waves and makes the city prone to disaster.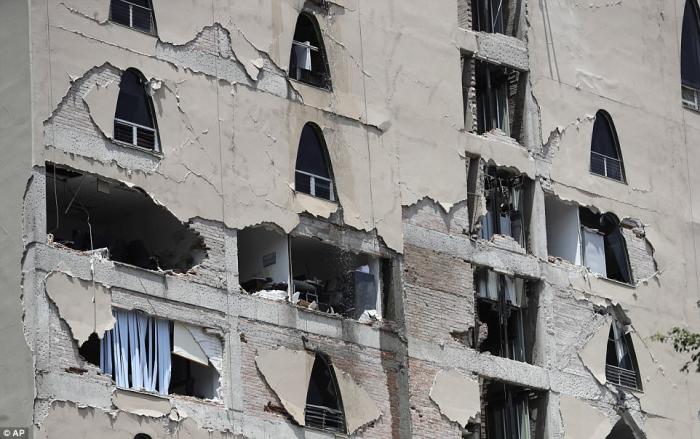 Shaking caused the facades of several buildings to fall away, exposing their interiors to the outside.
The quake struck at 1:14 local time with the initial shock sending people fleeing into the streets. The shaking intensified as the main shock arrived, and continued for about one minute.
Just two hours earlier, the city's residents participated in a national earthquake drill with loudspeakers across the city blaring simulated warnings. The national drill commemorates the 1985 earthquake which killed at least 5,000 people in Mexico City.
Dramatic video captured during the quake is exceptional. A few videos show apartment buildings collapsing or other buildings losing their facades during the shaking. One video captured on a river shows trees swaying in the earthquake as water sloshes onshore.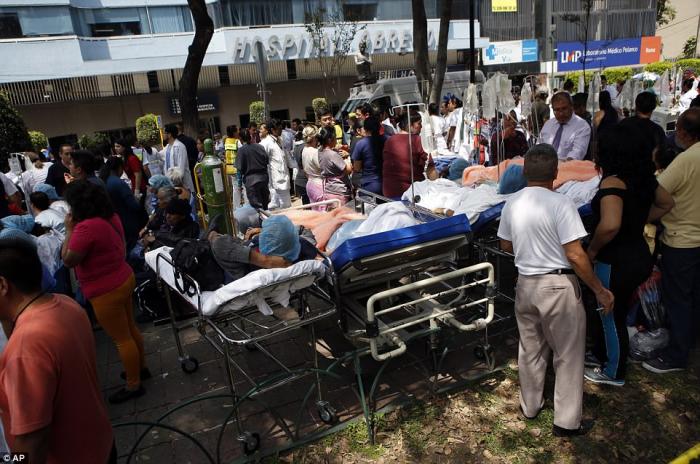 Hospitals evacuated patients to the outdoors and tended to them there as fear of further aftershocks and collapses worried officials.
In Mexico City, efforts are underway to rescue victims thought to be trapped under the rubble. One of the worst collapses appears to have been at a school. The bodies of thirty children have already been pulled out of the rubble. Another 20 are feared trapped inside along with eight adults. It is unknown if any of them are still alive.
In addition to the dead and missing, about 800 people were taken to hospitals for treatment of injuries.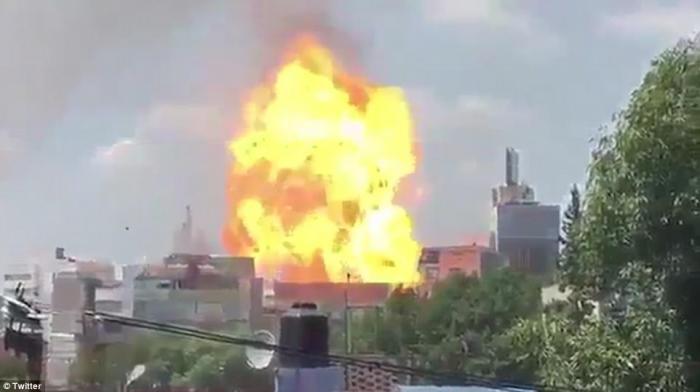 Broken fuel lines caused at least one loud explosion that was captured on video.
Nearly 2,000 aftershocks have already hit, keeping people anxious and making sleep difficult.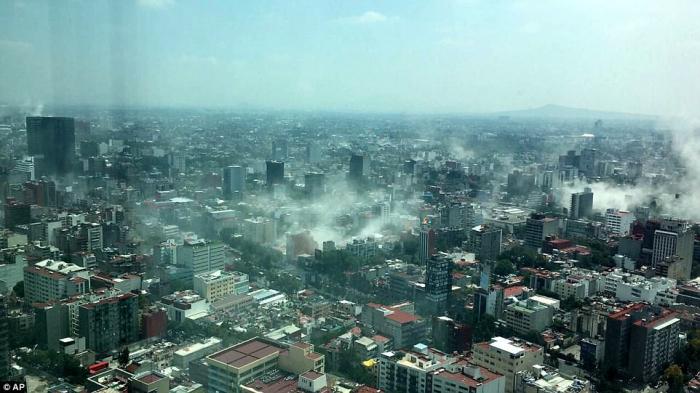 Dust rises from collapsed buildings and other damage.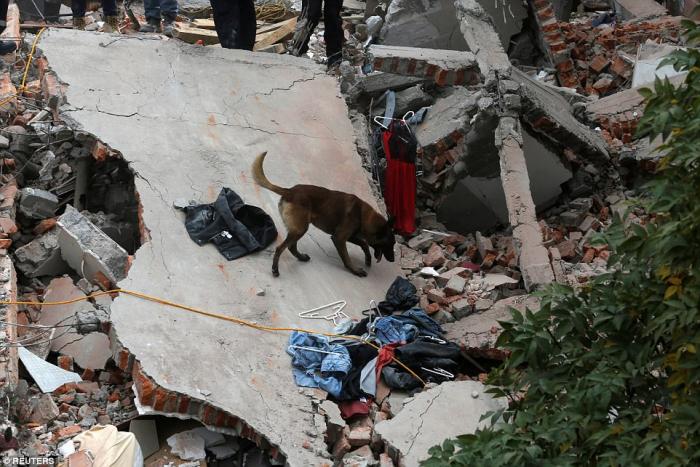 A dog sniffs for survivors under the rubble.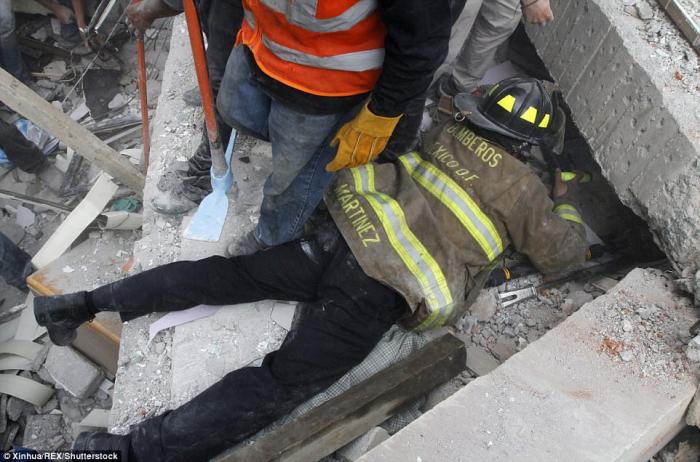 A firefighter works to rescue a person trapped under the debris of a collapsed building.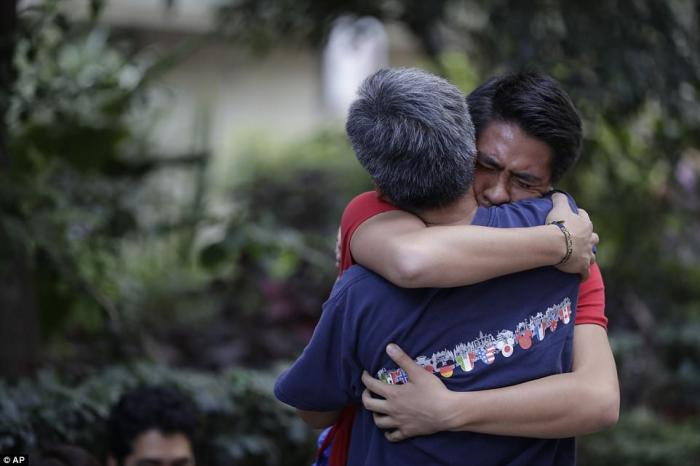 A pair of relatives embrace after finding one another unhurt. This was the most common scene in the city, but the focus remains on locating trapped survivors.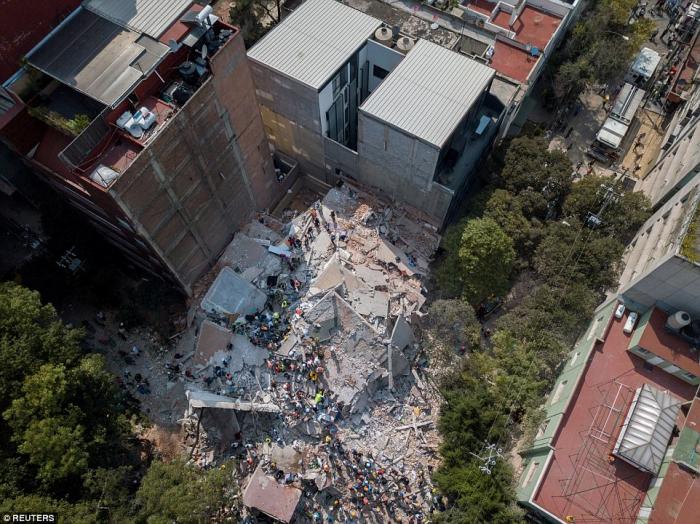 Several buildings pancaked, with multiple floors collapsing. It will take many days to clear out the rubble and locate the remains of the unlucky.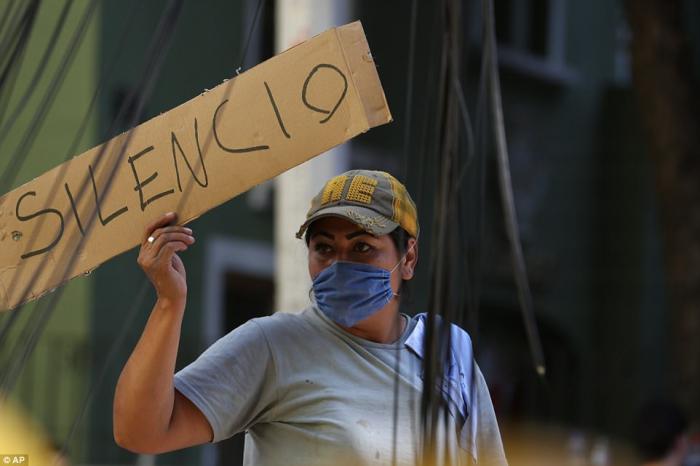 A worker holds up a sign calling for silence. Workers periodically asked the crowds to be silent so they could listen for the cries of people trapped in the rubble.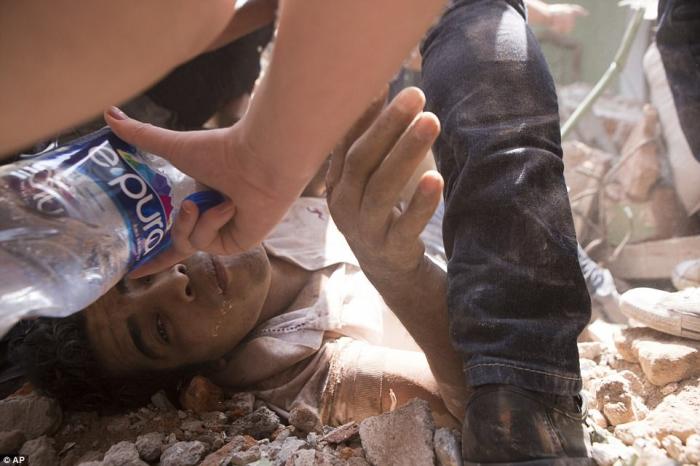 A trapped man is given water before he is removed from the rubble and taken to the hospital.
---
Copyright 2018 - Distributed by THE CALIFORNIA NETWORK
Pope Francis Prayer Intentions for APRIL 2018
For those who have Responsibility in Economic Matters.
That economists may have the courage to reject any economy of exclusion and know how to open new paths.
---
---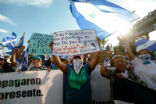 The Nicaraguan government and opposition groups agreed Friday to a truce during talks mediated by the Nicaraguan bishops, after nearly two ... continue reading
---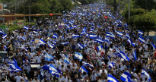 As unrest centered on protests of president Daniel Ortega continues unabated in Nicaragua, bishops in the country are calling for unity and ... continue reading
---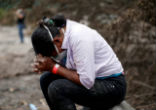 It's been one week since Guatemala's Volcan de Fuego (the Volcano of Fire) erupted. The initial eruption killed at least 110 people, while ... continue reading
---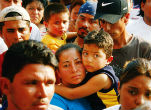 A ruling by the U.S. attorney general that victims of domestic abuse and gang violence may no longer qualify for asylum could "close the ... continue reading
---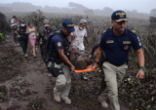 Imagine if your family, home, belongings and livelihood are suddenly gone and you are living in a world is coated in toxic ash. June ... continue reading
---