Fires, storms, quakes, and the sky on fire, is this the end of days?
---
What is the meaning behind all these events?
Terrible events are happening across the Americas, leading many to wonder if God is sending a message to humanity.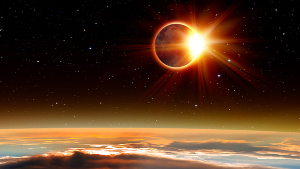 Wildfires are burning the western U.S. states while Texas was inundated and Florida braces. Meanwhile, Mexico quakes. Is something big about to happen?
LOS ANGELES, CA (California Network) -- On August 21, a solar eclipse crossed North America. A week later, Hurricane Harvey, described as a once-in-500-year event, devastated parts of Texas. Following that, fires erupted in the western United States, covering much of the Pacific Northwest and California in smoke and soot.
At present, Hurricane Irma, one of the most powerful storms ever recorded churned its way across the Caribbean, and is taking aim at Miami. The storm is yet to hit, but major devastation is expected.
Last night, the most powerful quake in a century struck southern Mexico with a magnitude variously reported between 8.0 and 8.4. The quake has killed at least 25 people, and was felt as far away as Austin, Texas.
Finally, the skies above North America were set alight by a powerful geomagnetic storm on Thursday. The storm was a result of one of the most powerful solar flares in two decades, a historic X9 class flare. The storm took just a day to reach Earth.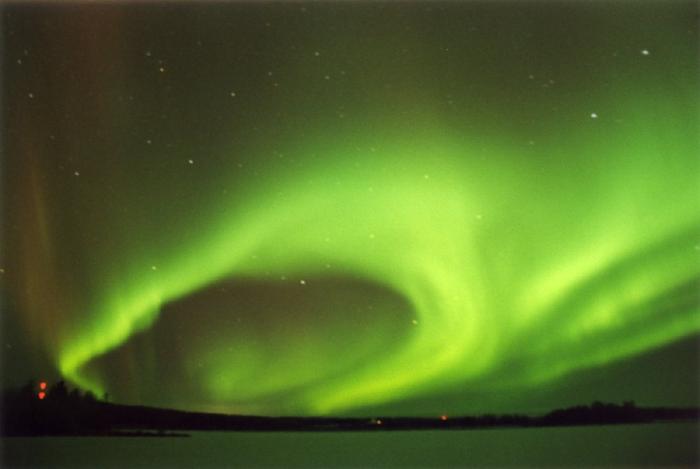 The northern lights danced over the U.S. last night as far south as Arkansas. The display was the result of a powerful geomagnetic storm. Traditionally, auroras seen in southerly latitudes have been interpreted as a bad omen.
Many people cannot help but ask, are these the signs promised in the Bible to warn people of the end days?
At least one Bible scholar says so, predicting the end of days would begin with the eclipse and end a month later, on September 23.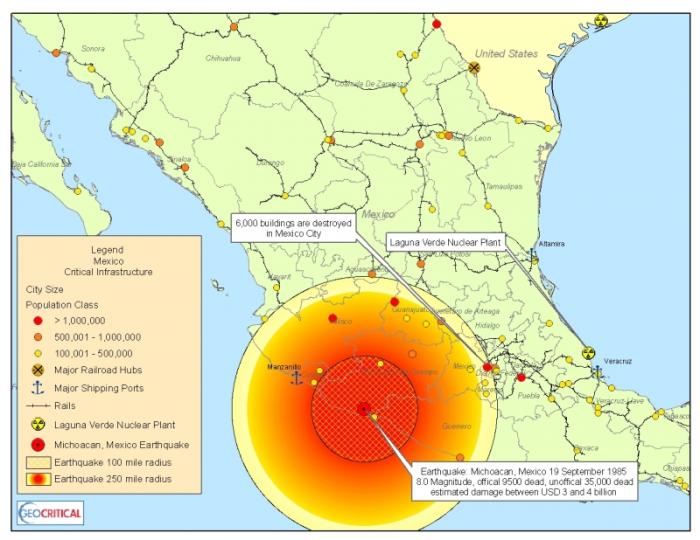 Last night, an 8.0 quake rattled Mexico, killing dozens. The temblor was felt as far away as Austin Texas, and may be the most powerful quake to strike Mexico in a century.
The series of events is harrowing. Almost every corner of the United States is being impacted by some extreme event or another. There are multiple crises, not to mention the constant threats of war and terrorism.
Financial experts are also warning that an economic recession may be imminent.
The most likely explanation of these events is coincidence. September is the most active month in hurricane season, and so we are witnessing multiple storms, as we should in any busy year. We are unlucky that this year, some of the storms have hit the U.S. instead of dying in the Atlantic as they often do.
Geomagnetic storms are uncommon, but they do happen. Earthquakes are common, and this time it was Mexico's turn. And wildfires are part of every summer season in the Western United States.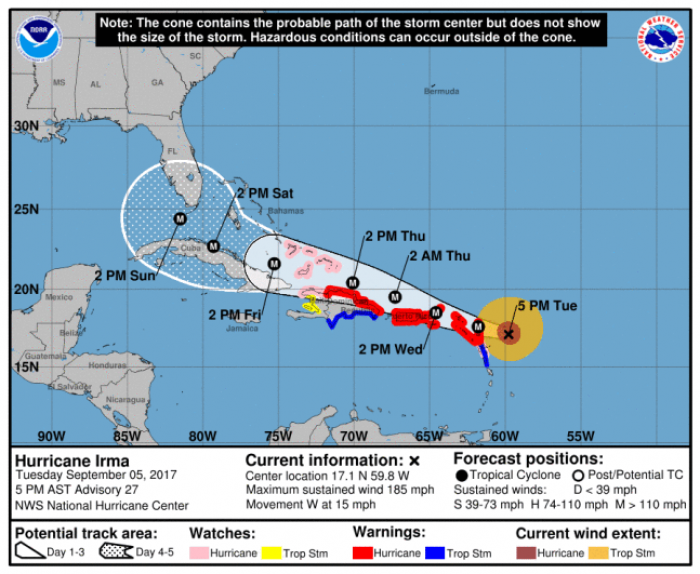 Hurricane Irma is now poised to strike Miami and move up the center of the state.
Of course, there could be a message in all these events. If there is a message, it is easy to decipher: prepare and pray. That's good advice in the most peaceful times, and it's excellent advice now.
Nobody knows when the last day will come. We are assured it will happen, but the odds are the last day will come with us in a bed, passing away on our own, as opposed to a global cataclysmic event. Does it matter which way we go? Any one of us could lose our life in the next hour by accident or happenstance, no rapture required.
We should always be prepared for that moment. And it also pays to prepare for disaster, because no matter where we live, disaster can strike. By preparing our homes, our families, bodies and souls, we can rest assured that no terrible event can rob us of our peace or salvation. If there is a message in these events, this is surely it.
---
Copyright 2018 - Distributed by THE CALIFORNIA NETWORK
Pope Francis Prayer Intentions for July 2018
Priests and their Pastoral Ministry.
That priests, who experience fatigue and loneliness in their pastoral work, may find help and comfort in their intimacy with the Lord and in their friendship with their brother priests.
---
---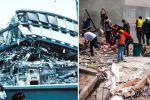 Un dia como hoy, 19 de septiembre, intensos terremotos sacudieron territorio mexicano, afectando especialmente a la capital del pais, ... continue reading
---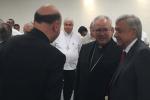 Los obispos mexicanos sostuvieron un "dialogo fraterno y propositivo" con el presidente electo de Mexico, Andres Manuel Lopez Obrador. ... continue reading
---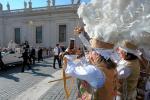 En la Audiencia General de este miercoles como de costumbre participaron fieles provenientes de todo el mundo, pero hubo un grupo en ... continue reading
---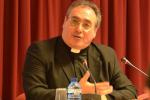 El Secretario General de la Conferencia Episcopal Espanola, Jose María Gil Tamayo, subrayo, una vez mas, su apoyo al Papa Francisco y ... continue reading
---
With several sexually transmitted diseases reaching an all-time high in the U.S., could sex robots be the answer? Catholics leaders say no, ... continue reading
---