Cultured meats coming to a store near you in 2018
---
The food revolution is upon us.
We love to eat meat, but meat is hard on the environment, our bodies, and not to mention billions of animals that are slaughtered each year, a process that causes immense suffering we are only now beginning to appreciate. According to one company, those days are about to come to an end.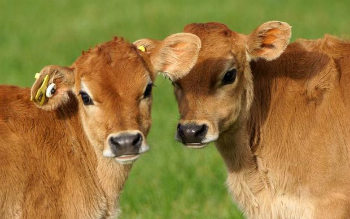 These calves are hopeful cultured meat arrives on store shelves soon, but most experts are doubtful.
LOS ANGELES, CA (California Network) -- Most people enjoy eating meat. It's a natural part of our diet, and we have invented countless ways to consume it. "I love animals, they're delicious!" one slogan proclaims.
To support this addiction to meat, we have developed a massive infrastructure. Since ancient times, the domestication of animals and the consumption of their meat has sustained civilization. However, the costs are tremendous. Large swathes of land have been devoted to ranching, with animals denuding the landscape. Using modern methods, it still takes 2,500 gallons of water, 12 pounds of grain, 35 pounds of topsoil, and the energy equivalent of a gallon of gasoline, plus human labor, to raise a pound of beef.
 If we devoted these resources to non-animal food production, we could feed many more people. This is important on a planet with finite resources where hundreds starve to death each day. Despite this, we aren't going vegetarian anytime soon.
So, what's the solution? Is it possible to eat healthier with less footprint while still enjoying meat? Apparently, there is, and we may see it in 2018.
Cultured meats are meats gown from stem cells in a factory setting. The process takes about a month, with the stem cells grown inside a vat. And the end of the growing period, the meat is removed from the vat, cut and packaged for consumption.
There are a lot of advantages to this project. Land use would plummet with much of it returning to nature. Water and other resources could be conserved. The meat produced by the process could be healthier, tastier, and distributed in much larger quantities. And there's the added benefit of not having to slaughter living animals. Mass produced meat would also be cheaper, pound for pound. It could be produced in an urban factory, meaning it would be much fresher than what people get in urban areas today.
Experts believe that once cultured meats become commercially available they will rapidly overtake traditional meats as the product of choice. There's just one problem: cultured meats have been hyped for decades, yet they have not come to market.
Cultured meat has been predicted at least since the 1940s when scientists realized that it should be theoretically possible to produce it in a laboratory. Even Winston Churchill predicted that cultured meat would be on store shelves by the 1980s.
Yet, we have blown though all the deadlines imposed by experts because cultured meat isn't easy to raise. At least not yet.
Now, Hampton Creeks says they will bring cultured meat to market in 2018. Their practices remain a closely guarded secret, but if their claims are true, the food revolution is about to begin.  Most cultured meat firms promise to have a product out by 2020. But some experts are skeptical, pointing out that many other deadlines have come and gone.
Cultured meat is a challenge, but once the practice is perfected there is little doubt it will have a massive impact on the food industry. The economic advantages for both producers and consumers are too great to ignore.
---
Copyright 2018 - Distributed by THE CALIFORNIA NETWORK
Pope Francis Prayer Intentions for APRIL 2018
For those who have Responsibility in Economic Matters.
That economists may have the courage to reject any economy of exclusion and know how to open new paths.
---
---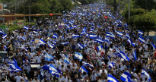 As unrest centered on protests of president Daniel Ortega continues unabated in Nicaragua, bishops in the country are calling for unity and ... continue reading
---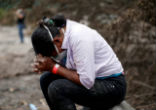 It's been one week since Guatemala's Volcan de Fuego (the Volcano of Fire) erupted. The initial eruption killed at least 110 people, while ... continue reading
---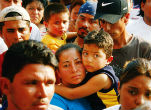 A ruling by the U.S. attorney general that victims of domestic abuse and gang violence may no longer qualify for asylum could "close the ... continue reading
---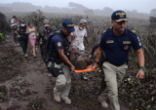 Imagine if your family, home, belongings and livelihood are suddenly gone and you are living in a world is coated in toxic ash. June ... continue reading
---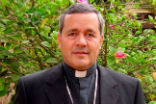 The Vatican announced Monday that Pope Francis has accepted the resignation of Bishop Juan Barros Madrid from his post in the diocese of ... continue reading
---