En la Misa que presidió esta mańana en la capilla de la Casa Santa Marta en donde reside, el Papa Francisco alentó a los cristianos a no buscar una santidad "de lavandería", que sea "toda bonita, impecable" pero que no tenga el celo de predicar al Seńor ni el amor misericordioso por los demás.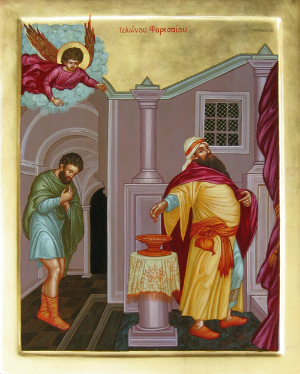 VATICANO (ACI/EWTN Noticias) - Reflexionando sobre la historia de Jonás, el Papa dijo que en el Evangelio Jesús habla de una "generación perversa". Su palabra es muy fuerte. Pero, advirtió, no se refería a la gente "que lo seguía con tanto amor", sino a los "doctores de la ley" que "trataban de ponerlo a la prueba para hacerlo caer en la trampa".

Estas personas, de hecho, "le pedían seńales" y Jesús responde que sólo se les dará "la seńal de Jonás". Existe, sin embargo, advirtió el Papa Francisco, el "síndrome de Jonás". El Seńor le pidió que fuera a Nínive, y él huyó a Espańa. Jonás, dijo, "tenía las cosas claras": "la doctrina es ésta", "se debe hacer esto" y que los pecadores "se las arreglen ellos, yo me voy". A aquellos que "viven según este síndrome de Jonás", ańadió el Pontífice, Jesús "llama hipócritas, porque no quieren la salvación" de la "gente pobre", de los "ignorantes" y de "pecadores".

"El 'síndrome de Jonás' no tiene celo por la conversión de la gente, busca una santidad -me permito la palabra- una santidad de 'lavandería', toda bonita, impecable, pero sin ese celo de ir a predicar el Seńor. Frente a esta generación enferma del 'síndrome de Jonás' el Seńor promete la seńal de Jonás. La otra versión, la de Mateo, dice que Jonás estuvo dentro de la ballena por tres días y tres noches, referencia a Jesús en el sepulcro -a su muerte y resurrección- y aquella es la seńal que Jesús promete contra la hipocresía, contra esta actitud de religiosidad perfecta, contra esta actitud de un grupo de fariseos".

Hay una parábola en el Evangelio, agregó el Pontífice, que retrata muy bien este aspecto: la del fariseo y el publicano que oraban en el templo. El fariseo, "tan seguro de sí mismo", daba gracias a Dios ante el altar por no ser como el publicano que en cambio sólo pedía la misericordia del Seńor, reconociéndose pecador.

He aquí que "la seńal que Jesús promete para su perdón, a través de su muerte y su resurrección", dijo el Papa, "es su misericordia": "Misericordia quiero y no sacrificios".

"La seńal de Jonás, la verdadera, es aquella que nos da la confianza de ser salvados por la sangre de Cristo. żCuántos cristianos, cuántos hay, que piensan que serán salvados sólo por lo que hacen, por sus obras? Las obras son necesarias, pero son una consecuencia, una respuesta a aquel amor misericordioso que nos salva. Pero sólo las obras, sin ese amor misericordioso, no sirven. En cambio, el 'síndrome de Jonás' tiene confianza sólo en su justicia personal, en sus obras".

Jesús habla entonces de "generación malvada" y "a la pagana, la reina de Saba, casi la nombra juez: se levantará contra los hombres de esta generación". Y esto, seńaló, "porque era una mujer inquieta, una mujer que buscaba la sabiduría de Dios":

"He aquí que, el 'Síndrome de Jonás' nos lleva a la hipocresía, a aquella autosuficiencia, a ser cristianos limpios, perfectos, 'porque hacemos estas obras: cumplimos los mandamientos, todo'. Es una gran enfermedad. Es la seńal de Jonás, de la misericordia de Dios en Jesucristo, muerto y resucitado por nosotros, por nuestra salvación".

El Papa destacó luego que "en la primera lectura hay dos palabras que se conectan con esto. Pablo dice de sí mismo que es un apóstol, no porque ha estudiado, no: Apóstol por llamado. Y a los cristianos les dice 'Están llamados por Jesucristo'. La seńal de Jonás nos llama: seguir al Seńor, pecadores, somos todos, con humildad, con docilidad. Hay una llamada, también una opción".

"Aprovechemos esta liturgia de hoy -pidió el Papa- para preguntarnos y tomar una decisión: żqué prefiero? żEl síndrome de Jonás o la seńal de Jonás?".

A birth foretold: click here to learn more!


---
Copyright 2016 - Distributed by THE CALIFORNIA NETWORK
Pope Francis Prayer Intentions for May 2016
Universal:
Respect for Women: That in every country of the world, women may be honored and respected and that their essential contribution to society may be highly esteemed.
Evangelization:
Holy Rosary: That families, communities, and groups may pray the Holy Rosary for evangelization and peace.
---
---
---

By Abigail James (CALIFORNIA NETWORK)
Cinco de Mayo is upon us, and while many believe it is Mexico's Independence Day, it actually is not. So, what is Cinco de Mayo and why has it become so biculturally popular? LOS ANGELES, CA (California Network) - "The significance of Cinco de Mayo is that it ... continue reading
---

By Kenya Sinclair (CALIFORNIA NETWORK)
A 7.8 magnitude earthquake devastated sections of Ecuador and left the death count at over 300 people. Over 2,000 destroyed buildings and ruined roads have been reported - and now survivors are sharing their harrowing experiences. LOS ANGELES, CA (Catholic Online) - As ... continue reading
---

By Kenya Sinclair (CALIFORNIA NETWORK)
After serving her country for eight years, former Argentina President Cristina Fernández de Kirchner has been accused of laundering hundreds of millions of dollars into oversea accounts. LOS ANGELES, CA (Catholic Online) - Former president Fernández de Kirchner has ... continue reading
---

By Kenya Sinclair (CALIFORNIA NETWORK)
Uruguay is considered a secular country and is known for its refusal to condone religious beliefs of any kind - yet there exists a debate concerning the erection of a Virgin Mary statue. LOS ANGELES, CA (Catholic Online) - Many in Uruguay stand on the country's ... continue reading
---

By Kenya Sinclair (CALIFORNIA NETWORK)
Sarah Parcak and her team set off on a journey to North America, where they expected to uncover Viking relics beneath over 1,000 years' of soil. LOS ANGELES, CA (Catholic Online) - Parcak used satellite images to search Northern America for irregularities in soil, each ... continue reading
---

By David Drudge (CALIFORNIA NETWORK)
Cuban state media has criticized Obama, calling him a "negro" and accusing him of attempting to incite rebellion and disorder in the communist state. LOS ANGELES, CA (California Network) - The Cuban paper, Havana Tribune, has published a scathing article criticizing ... continue reading
---

By David Drudge (CALIFORNIA NETWORK)
President Obama has made a downright dumb and embarrassing statement to Argentine youth during his visit to that country last week. The President claimed there was no difference between communism and capitalism. LOS ANGELES, CA (California Network) - In a bizarre ... continue reading
---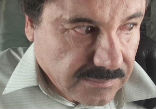 By Marshall Connolly (CALIFORNIA NETWORK)
Mexican drug lord, "El Chapo" visited the USA twice following his escape from a Mexican prison last July. According to his daughter, Rosa Guzman Ortiz, the cartel leader used the opportunity to visit family members living in the United States. LOS ANGELES, CA ... continue reading
---

By Kenya Sinclair (CALIFORNIA NETWORK)
While the United States fights to keep migrants from entering its borders illegally, the Obama administration has pledged $1 million to provide Cubans trapped in Costa Rica with water, food, sanitation kits and temporary housing. LOS ANGELES, CA (Catholic Online) - One ... continue reading
---

By Abigail James (CALIFORNIA NETWORK)
A 15-year-old Honduran girl is being referred to as "possessed by the Devil" by her family and friends after she threatened to kill her mother and suffered from severely violent convulsions in church. LOS ANGELES, CA (Catholic Online) - The unnamed girl was filmed on ... continue reading
---
All Americas News