Hi readers, it seems you use Catholic Online a lot; that's great! It's a little awkward to ask, but we need your help. If you have already donated, we sincerely thank you. We're not salespeople, but we depend on donations averaging $14.76 and fewer than 1% of readers give.
If you donate just $5.00, the price of your coffee, Catholic Online School could keep thriving.
Thank you.
Help Now >
Anglican Archbishop Emeritus Desmond Tutu, Advocate of life; Advocate of death
---
A man who points us to all that is best in humanity.

South Africa's Anglican Archbishop Emeritus Desmond Tutu is a man of joy, deep empathy for the poor and suffering, fearless in the face of oppressive power. A giant among men, with many meritorious credentials . He is from a small school of the best Christianity had to offer during apartheid; unequivocal in his condemnation of the regime - in stark contrast to Christians who were complicit in their regime support or complicit in their silence.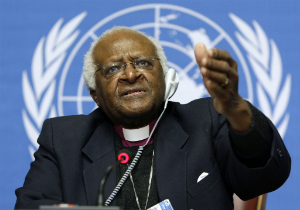 Without going into the deeper theological understanding, Tutu's position as an Archbishop is an Apostle. A bishop is the foremost representative of Jesus Christ. He is the shepherd in the role of Jesus Christ. This role can be seen similarly to the role of the president in terms of South Africa's constitution, and could be loosely applied as follows: A bishop 'must uphold, defend and respect . the teachings of Jesus . as the supreme law '. The supreme law for Christianity is the new covenant of God revealed in Jesus Christ. A bishop speaks for and in the name of Jesus Christ. Like the president he cannot choose where and when to flout this prescription. A bishop cannot claim a personal view, but then simultaneously promulgate it to the world. 
This article questions another characteristic of Tutu: a dichotomy, a division. He strives commendably for 'fullness of life' and joy, but part of his endorsements cause the destruction of life of holocaust proportions.
A man who points us to all that is worst in humanity.
Tutu is an enthusiastic supporter, now advocate, of euthanasia ; and he supports abortion choice . How do we reconcile his endorsement, as a Christian bishop, of euthanasia and abortion?
The arguments for and against two contemporary challenges euthanasia and abortion, are well documented. Tutu is surely aware of the opposing arguments; of the stories making international news of those that die without choice from euthanasia; of the vivid images of an aborted foetus.
South Africa's Judge H.J. Fabricius 2015 euthanasia judgement (Stransham-Ford v Minister of Justice and Correctional Services) is a helpful source to elaborate succinctly on a core issue of euthanasia and a core issue of abortion.
On a pivotal point in the abortion argument: 'person' vs 'non-person', baby vs foetus  Judge Fabricius states:
One can choose one's education, one's career, one can decide to get married, . one can have children and one can abort children
Judge Fabricius does not obfuscate the obvious with semantics. To abort a foetus is to abort a child. It is to choose for or against the right to life of the child.
Exclusive rights over the life of another is fair enough, from a secular and/or 'exclusive humanist'  point of view perhaps. Such rights transport us to a time of humanism's inspiration: ancient Greece and Rome. Synonymous with those ancient societies, our contemporary societies uphold absolute rights over the life of the child.
This is a major problem for Christianity!
Judge Fabricius' same ruling also reveals an essential element of the euthanasia argument, 'sanctity of life' vs 'quality of life' :
I [Fabricius] agree also that sacredness of the quality of life should be accentuated rather than the sacredness of life [italics added].
On the face of it 'quality of life' seems a reasonable argument for euthanasia. Who am I to tell someone what they should or should not do with their own life?
The problem arises when the right over one's own choice is subverted and transferred to another. That is, the choice to die is not taken by the one who actually dies; the choice is made by an 'other': parent, partner, family, doctor, nurse ...
Studies of trends  have consistently found that laws trying to protect the innocent are circumvented or simply changed to allow for non-voluntary euthanasia. This legal evolution occurs as society becomes increasingly comfortable with euthanasia, or less resistant to euthanasia .
Belgium recently updated their laws to allow voluntary euthanasia of all ages (striking down the limit of 18 years), whilst developments in the Netherlands now 'allows' for non-voluntary euthanasia of infants.
The (Netherlands ratified) 2004 Groningen Protocol  author Eduard Verhagen, M.D., writes in a 2005 article The Groningen Protocol - Euthanasia in Severely Ill Newborns, states that 3 in 5 deaths of children, before the age of 1 year old, is an intervention :
Of the 200,000 children born in the Netherlands every year, about 1000 die during the first year of life. For approximately 600 of these infants, death is preceded by a medical decision regarding the end of life. 
This is a major problem for Christianity!
How can a person of the Archbishop's stature as a foremost representative of Christianity and Jesus Christ hold positions in favour of euthanasia and abortion?
I do not offer an immediate answer. I am at a loss.
Tutu's exhortations influence national and international debates, decisions, and practices. His courage and zeal inspires many the world over. On the two issues raised in this article: Many find solace in the Archbishop's defence of their views on choice; Many will prematurely stop breathing, or simply never take a breath.
Archbishop Tutu is both grace-ful and disgraceful. He is the outstanding example of our fallen natures; of what is the best and the worst in us. God help us.
Michael Mayer is a part-time social activist who agitates for interventions by representative organisations on ethical matters, and has a degree of Bachelor of Theology from Saint Augustine College (South Africa's Catholic University).


  http://www.sahistory.org.za/people/archbishop-emeritus-mpilo-desmond-tutu
  Appropriating from the South African Constitutional Court ruling on Nkandla: "The President- (a) is the Head of State and head of the national executive; (b) must uphold' defend and respect the Constitution as the supreme law of the Republic" http://www.timeslive.co.za/politics/2016/03/31/TRANSCRIPT-Judgment-of-the-Constitutional-Court-on-Nkandla
  https://www.enca.com/south-africa/tutu-wants-option-of-assisted-death; http://www.breitbart.com/national-security/2016/10/08/archbishop-desmond-tutu-suicide-god-given-right/ 
  http://gatewaynews.co.za/anglican-delegation-to-interview-tutu-on-his-endorsement-of-abortion-clinic/
  http://www.saflii.org/za/cases/ZAGPPHC/2015/230.html
  https://nozeninthewest.wordpress.com/2013/06/16/charles-taylor-exclusive-humanism-and-the-dharma/
  http://www.saflii.org/za/cases/ZAGPPHC/2015/230.html
  http://www.medscape.com/viewarticle/409026_2
  http://www.dailymail.co.uk/news/article-2686711/Dont-make-mistake-As-assisted-suicide-bill-goes-Lords-Dutch-regulator-backed-euthanasia-warns-Britain-leads-mass-killing.html
  https://en.wikipedia.org/wiki/Groningen_Protocol
  http://www.nejm.org/doi/full/10.1056/NEJMp058026#t=article
---
Copyright 2019 - Distributed by THE CALIFORNIA NETWORK
---
---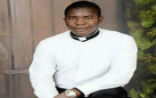 The vice-rector of a seminary in Nigeria was kidnapped earlier this week and released two days later, the latest in the ongoing violence ... continue reading
---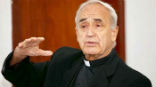 A retired bishop from Brazil has spoken out against the claim that married priests are necessary in the Amazon region because the ... continue reading
---
---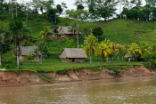 A South American missionary to Angola who is participating in the Amazon Synod at the invitation of the pope has said the proposal to ... continue reading
---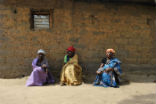 As a severe drought continues to devastate regions of Angola, the Catholic Church in the country is asking the government to declare a ... continue reading
---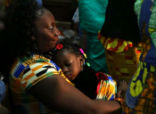 Hundreds of African Catholics gathered last Sunday for an annual Mass in Philadelphia, blending cultures, languages, and attire from across ... continue reading
---