UN warns 200,000 kids will die of malnutrition in Somalia this year
---
Three million people face starvation including 200k children under 5.
Urgent news out of the United Nations today as the agency warns 200,000 Somali children under the age of five face death from severe malnutrition before the end of the year. The UN says it needs more than $150 million in emergency aid to save some 3 million people.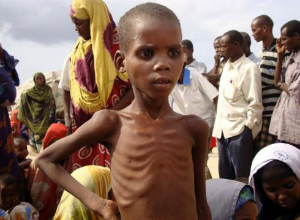 Children are among the first to suffer. About 50,000 children are already starving to death in Somalia.
LOS ANGELES, CA (Catholic Online) - The UN is warning that 3 million Somalis are starving and of those people, about 200,000 children under the age of 5, are at risk of death by the end of the year unless the agency can gather the $150 million it says it needs to feed them. The agency currently has only ten percent, or $15 million of the required funds on hand.
According to UNICEF, lifesaving operations will be suspended in one month if the needed aid is not sent. During a news briefing in Geneva today, spokesman Christophe Boulierac warned, "If funding is not received immediately, UNICEF will have to suspend essential life-saving health services within one month. Somalia has 200,000 children under the age of five at risk of death [by] the end of the year 2014 from severe malnutrition if they do not receive life-saving therapeutic assistance."
Act now to help stave off hunger and starvation. You really can can save a life!
The agency says that an estimated 50,000 Somali children already suffer from severe malnutrition. Most of them will probably die.
About 70 percent of the health services in Somalia are provided by UNICEF in Somalia. The government and other private agencies make up the difference. Somalia has been ravaged by drought, civil conflict, and terrorist activity. Al Qaeda affiliates operate freely in the southern portion of the country and they restrict UN access to the region. More people are likely at risk there, however it is impossible to count them or to aid them because of the Islamic militant activities in the region.
The rest of the world is keenly concerned with Somalia and what happens there because of geography. Somalia is situation on the coast of the Horn of Africa, meaning it flanks the strategic Red Sea through with a great deal of world shipping passes. The spread of Islamic militancy, the failure of the state, and the rise of piracy in the region drives shipping costs and costs for all commodities on the world markets up. This impacts everyone from the price we pay for gas to the premiums we pay on imported items.
Your Catholic Voice Foundation has been delivered calls to action in the Philippines, South Sudan, and now Somalia. It is our goal to provide what aid we can to each of these regions as they battle famine. Although there is little hope we can save all these people at one time, we can save some, and it is our duty as Catholics to help all we can.
The good news is that these days are drawing short. The spread of industrialization, the development of Third World economies and the generosity of both states and individuals is contributing to a year-after-year decrease in both absolute poverty and starvation deaths. It is projected that by 2025, starvation will be virtually eradicated.
However, there is still a gap between the projections and the actual. One cannot eat a projection. It is incumbent upon all Catholics to answer Pope Francis' call to 'Prayer and Action' and to pray and act to end world hunger. You may not be able to save the millions who are at risk, but everybody can save at least one.
Please join us by clicking here and send one bag of Vitameal to people who hunger. Each package can feed a child 30 meals. That's one month, give or take, without malnutrition. Will you help?
---
Copyright 2018 - Distributed by THE CALIFORNIA NETWORK
Pope Francis Prayer Intentions for July 2018
Priests and their Pastoral Ministry.
That priests, who experience fatigue and loneliness in their pastoral work, may find help and comfort in their intimacy with the Lord and in their friendship with their brother priests.
---
---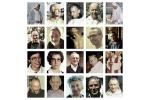 Archbishop Paul Desfarges of Algiers has said that Bishop Pierre Claverie and his 18 companions, who were martyred in Algeria between 1994 ... continue reading
---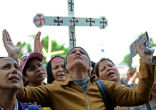 Among the 331 candidates for the 2018 Nobel Peace Prize are the Copts, the Christian ethnoreligious group of Egypt. Oslo, Norway (CNA/EWTN ... continue reading
---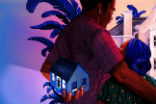 Polygamy has long been practiced in Zimbabwe's rural areas, but it's becoming more common in urban areas, too. In this story, women and men ... continue reading
---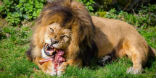 Lions have killed and devoured three poachers in the Sibuya Game Reserve in South Africa. The poachers were believed to be in search ... continue reading
---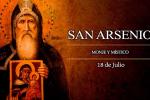 Des champs de mais emplissent une large vallee dans la grande partie de l' ouest de ce pays riche en terres agricoles fertiles. Des bords ... continue reading
---