Millions of Catholics in South Sudan at imminent risk of starvation
---
There are 3 million Catholics is the war-torn country.
Please read this special from Catholic Online.

You, the readers of Catholic Online have been instrumental in answering Pope Francis' call to prayer and action, sending tens of thousands of meals overseas since December. Together we have fed several thousand people and helped to ease suffering caused by a category 5 typhoon in the Philippines.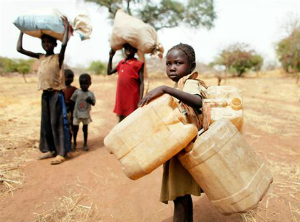 The people of South Sudan, mostly Christian, are struggling to survive.
LOS ANGELES, CA (Catholic Online) - Since December, the readers of Catholic Online have sent tens of thousands of meals overseas to the Philippines where most of it has been used to feed victims of Typhoon Hiyan. Now that the people have largely recovered, Catholic Online is seeking other places in need of food for aid.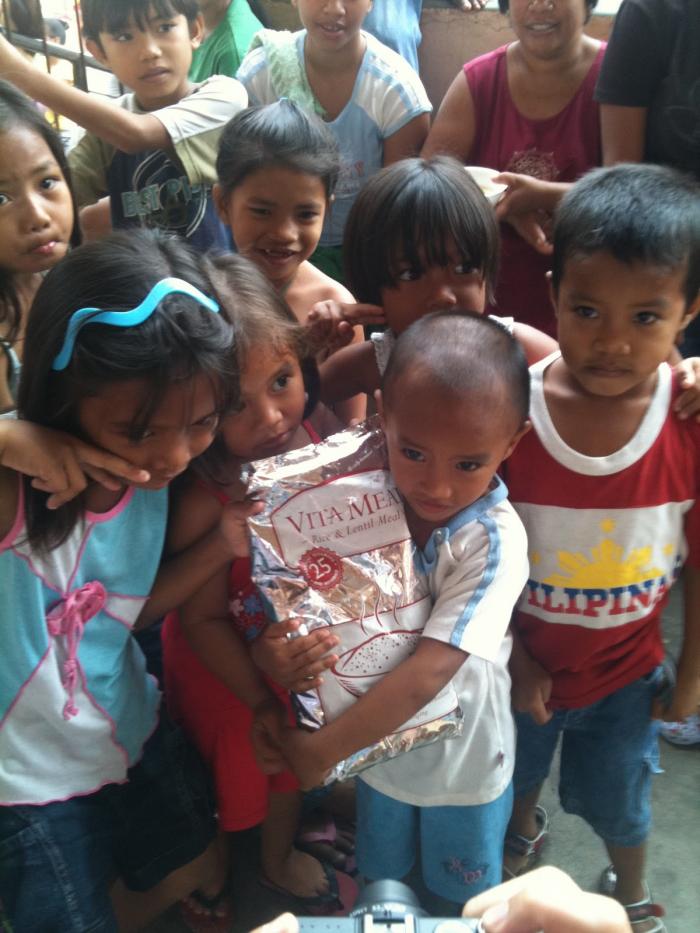 Relief sent to the Philippines made a tremendous difference in the wake of Typhoon Hiyan.
The place most in need, as identified by the United Nations, is South Sudan where nearly 4 million people face severe famine. The famine in that country is caused by civil conflict between political and religious factions, and the population is caught in the crossfire. Two political factions are warring as Islamist rebels simultaneously attack to seize control of resource-rich regions in the northern part of the country.
Although a negotiated end to the conflict is very possible, even if the conflict ended today, the damage done to South Sudanese agriculture is so severe that for this year, at least, famine is inevitable.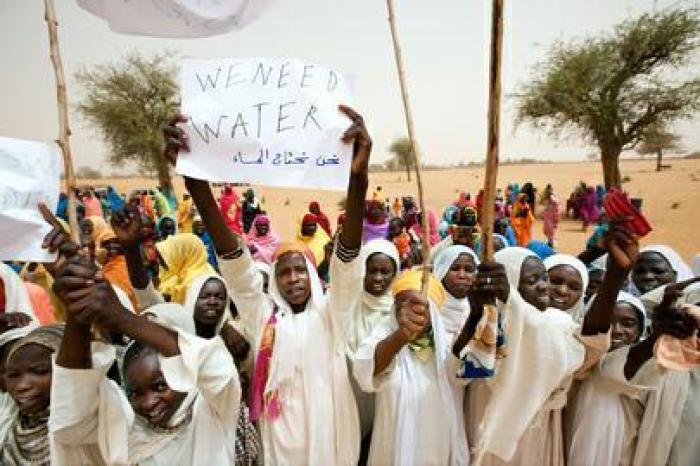 The world has largely ignored the looming famine in South Sudan.
Displaced from their homes, over 3.7 million South Sudanese are at risk of starvation. Already hundreds of thousands are refugees, seeking shelter in humanitarian aid camps. Most of these people are Christians and the Catholic Church has an important presence there. There are nearly 3 million Catholics in South Sudan.

ACT NOW!
Because so many people are displaced, farmers are missing the planting season. Not that it matters much because seed stores have been raided and consumed to supply militants as well as to fend off starvation. The UN has called for hundreds of millions in emergency aid and the replenishment of seed stocks.
The world has not delivered.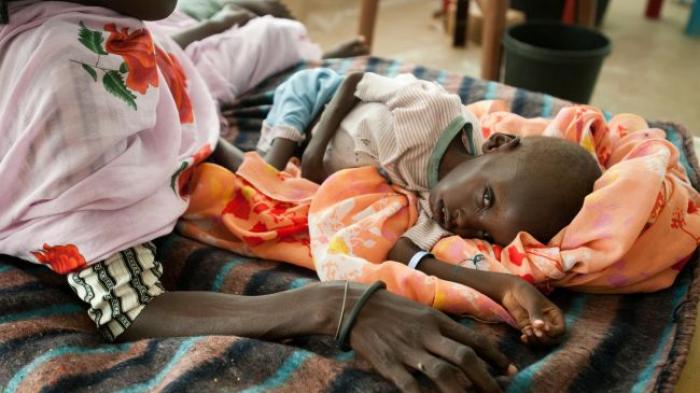 In some areas, the famine is already severe. Nearly 4 million people are at risk of starvation over the coming months.
Your Catholic Voice Foundation, a 503c non-profit, wants to help Catholics in South Sudan who face starvation. It is obvious that even with a dedicated effort, we cannot feed all of the millions of people who are due to starve in the coming months. Neither can the UN, nor can any other agency.
Still, as the Talmud explains, "He who saves one person saves the world entire." The magnitude of the task before us will not deter us. We may save only a few dozens or hundreds of people, but we will still act to save them.

Save one person and you save the world entire...
The challenges we face are two-fold. Unlike the Philippines where it was easier to ship food to the country and its affected regions, South Sudan is another problem. Lines of supply are stretched and shift with militant activity. We can deliver food there, but it costs more to do so because of the risks involved. It also takes a little longer because aid moves more slowly into the region where infrastructure is lacking. The overland distances are also much greater and fraught with danger.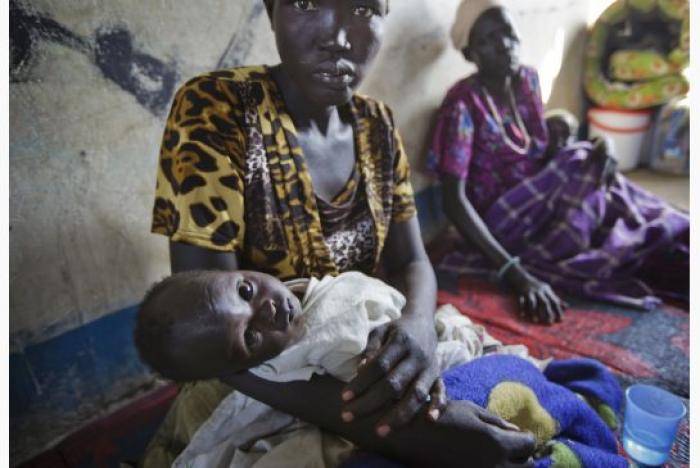 Children are usually the first to die in famines, having the least voice and ability to fend for themselves. Fortunately, many humanitarian agencies try to tend to them first, but cooperation from parents is key.
You are invited to do your part to save the world. Your donation today may only save a single life for a short time (each donation provides up to 30 meals) but you will be saving the world entire for one person. Children are typically fed first, for humanitarian reasons, so it's likely that you will be feeding a child who through no fault of their own, is caught up in a conflict in which they have no business.
In this region, we expect the donations to last longer because when famine looms people tend to ration food more carefully.
In addition to donating food, we are also asking people who have the means, to consider donating to cover the cost of shipments to this troubled region.
The bottom line is this: If you don't donate, then somebody doesn't eat. It's a brutal reality in a terrible situation. We can combat this, and we will do so alongside other Catholic relief agencies and the UN and other efforts. It is understood that not everyone will be saved because the world has procrastinated for far too long and has sent too little.
Nonetheless, you can do your little part to make a difference. Please act now. As usual, Catholic Online will keep you informed as the situation develops. Be reminded that your donations through your Catholic Voice Foundation are tax deductible.

ACT NOW!
---
Copyright 2018 - Distributed by THE CALIFORNIA NETWORK
Pope Francis Prayer Intentions for APRIL 2018
For those who have Responsibility in Economic Matters.
That economists may have the courage to reject any economy of exclusion and know how to open new paths.
---
---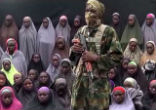 With 15-year-old Leah Sharibu still in captivity under the Islamic extremist group Boko Haram for not renouncing her Christian faith, ... continue reading
---

African Catholics remained concerned about a push from Western leaders to promote abortion and contraception in Africa in the name of ... continue reading
---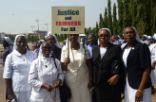 With widespread violence plaguing Nigeria, Catholic religious sisters in the country have united in the name of peace to counter the ... continue reading
---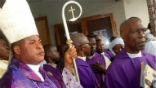 Pope Francis accepted the resignation Monday of a Nigerian bishop who had been rejected by many of the priests of his diocese since his ... continue reading
---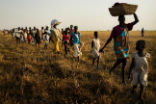 On Sunday Pope Francis announced that the first Friday of Lent would be a day of prayer and fasting for peace given the many ongoing ... continue reading
---