IT'S NOT SAFE: Forty percent of Kenyan hospital beds occupied by survivors of botched abortions
---
Situation proves the case for abstinence and monogamy.
A new report by Daily Nation claims that 40 percent of people in Kenyan hospital beds are women recovering from botched abortions, their lives imperiled by the procedures which can range from the clinical to the rudimentary. Far from being an argument in favor of clinical abortion, the crisis proves that a new, moral solution be implemented.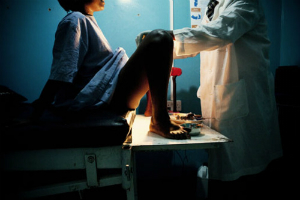 This shouldn't be legal, this is neither safe, nor okay.
LOS ANGELES, CA (Catholic Online) - On Friday, the Daily Nation, reported that 40 percent of the people occupying hospital beds in Kenya are women who are suffering the complications of an abortion procedure. The victims can range from women who attempted to undergo clinical procedures, now legal in that country, to exceptionally dangerous "back alley" abortions where women have consumed poisons to kill the baby in their womb.
In Kenya, abortion is legal is a woman's life or health are at risk. However, abortion is still being used as a form of birth control with the government estimating that some 800 women per day are aborting their children, or attempting to do so.
Click here to support a pro-life approach that's proven to work.
The media is using this as a win for the anti-life movement, claiming that it demonstrates the need for legalized abortion mills and the use of abortifacients, chemical birth control, and various contraceptive devices, all of which are immoral in the eyes of both the Church and most Kenyan people.
Unfortunately, these proposed solutions are no panacea, since abortion and its partner habits are inherently risky.
Abortion kills at least half of those who are subjected to the procedure. This is often considered a "success" if the baby dies, but not the mother. It is the only medical procedure where death is the intended outcome.
The same goes for the use of abortifacient chemical use. 
Surviving mothers of abortion may suffer lifelong scarring and other physical damage that make shaving subsequent children more difficult. In all cases, a lifelong psychological trauma persists although this is never advertised.
The use of contraceptives is also a bankrupt strategy, not only for the obvious moral reasons but also because they encourage libertine sexual behavior which can contribute to the spread of disease.
The only solution to this crisis is moral education in which women and men are taught that life begins at conception, that sex should be reserved for marriage, and that contraceptives, abortions, and sexual promiscuity are dangerous. Abstinence until marriage, then monogamy is the only certain way to protect both the husband and wife as well as the unborn children.
To teach otherwise is to contribute to the slaughter of millions of unborn children and to see women admitted to hospitals by the hundreds each day. It also contributes to high infection rates for sexually transmitted diseases among men. Everyone is punished.
---
Copyright 2018 - Distributed by THE CALIFORNIA NETWORK
Pope Francis Prayer Intentions for FEBRUARY 2018
Say 'No' to Corruption.
That those who have material, political or spiritual power may resist any lure of corruption.
---
---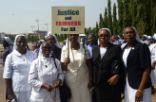 With widespread violence plaguing Nigeria, Catholic religious sisters in the country have united in the name of peace to counter the ... continue reading
---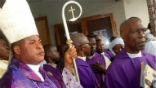 Pope Francis accepted the resignation Monday of a Nigerian bishop who had been rejected by many of the priests of his diocese since his ... continue reading
---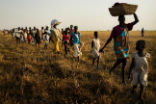 On Sunday Pope Francis announced that the first Friday of Lent would be a day of prayer and fasting for peace given the many ongoing ... continue reading
---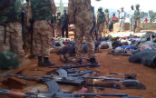 It is common in Nigeria that nomadic herdsmen clash with farmers over the use of land. However, in the past year in particular, raids by ... continue reading
---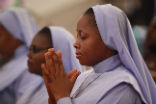 During a two day police operation, six women religious who were captured in Nigeria's Edo state two months ago were released unharmed on ... continue reading
---