It's about time to focus on the evils of child marriage
---
Girls, as young as 9, may be forced to marry much older men.
The recent beating death of a 17-year-old girl in South Sudan has world attention focused on the practice of child marriages around the globe. It's about time too. Child marriages lead to higher rates of domestic violence, neonatal deaths, a lack of female education, and even death for some child brides.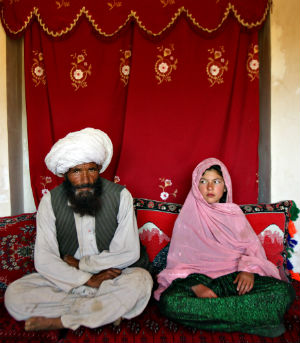 Child brides are a problem in many countries, condemning many girls to a life of abuse, neglect, and sometimes an early death.
JUBA, SOUTH SUDAN (Catholic Online) - The crisis isn't new. Children have been married, often to men much older because such men can afford to pay high prices for them. Poor families, usually in rural areas around the globe, use their daughters as currency to purchase wealth for the family. The price paid for these girls can be in the form of money or commodities.
In South Sudan, the exchange is often done in cows. For rural families, obtaining a herd of cattle means food and wealth for years to come.
Unfortunately, the price is paid by the daughter. Young girls, sometimes as old as 12, have been reported married in several countries around the world where such practices are entirely legal. In extreme cases, girls as young as 9 have been forced to marry, and sleep with their much older husbands.
The practice is most prevalent in Sub-Saharan Africa and Southeast Asia, but if found in all countries where the laws do not protect children. It is a common marriage pattern in rural areas.
At the root of the problem is the mindset that daughters are commodities. They're not. Daughters are human beings and should be afforded every right that a male child enjoys. However, traditional practices are difficult to end.
Unfortunately, those traditions are costly in many ways. Daughters often leave school for marriage, which results in lower literacy and squanders an entire lifetime of potential. Typically, these teens also become pregnant, but suffer more complications because of their youth. Double digit percentages of maternal deaths are from teen mothers around the world, in some countries such as Malawi, the rate is as high as thirty percent.
Neonatal mortality is also higher in such marriages, possibly because the men are much older and produce healthy offspring with greater difficulty.
Girls who resist marriage also face rape, beatings, and sometimes death for doing so. Typically, it's family members who stand to gain financially from the marriage that are administering the beatings.
Although there are international campaigns to educate and discourage the practice, it remains common in many countries. Until national and tribal leaders can be convinced to outlaw the practice, it may be impossible to stop. The prevalence of governing civic patriarchy is a major part of the problem, with child marriage seen as part of the native culture. Few realize the treasures of potential they are squandering when subjecting their daughters to abuse.
Despite the challenge, this is an issue that deserves to be addressed. Children should not be married, and should not be forced to produce children of their own against their will. And above all, children should not be murdered for protecting their chastity and fundamental human rights.
---
Copyright 2019 - Distributed by THE CALIFORNIA NETWORK
Pope Francis Prayer Intentions for January 2019
Young People and the Example of Mary.
That young people, especially in Latin America, follow the example of Mary and respond to the call of the Lord to communicate the joy of the Gospel to the world.
---
---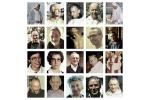 Archbishop Paul Desfarges of Algiers has said that Bishop Pierre Claverie and his 18 companions, who were martyred in Algeria between 1994 ... continue reading
---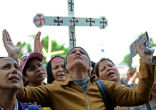 Among the 331 candidates for the 2018 Nobel Peace Prize are the Copts, the Christian ethnoreligious group of Egypt. Oslo, Norway (CNA/EWTN ... continue reading
---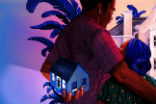 Polygamy has long been practiced in Zimbabwe's rural areas, but it's becoming more common in urban areas, too. In this story, women and men ... continue reading
---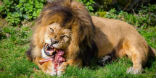 Lions have killed and devoured three poachers in the Sibuya Game Reserve in South Africa. The poachers were believed to be in search ... continue reading
---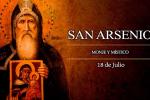 Des champs de mais emplissent une large vallee dans la grande partie de l' ouest de ce pays riche en terres agricoles fertiles. Des bords ... continue reading
---