Feminism takes a sharp hit as men fight back with Meninism
---
Efforts from meninism activists could end up hurting gender equality rather than helping.
Some men today find offense in feminist issues and have taken to social media to demand equality, with Meninism.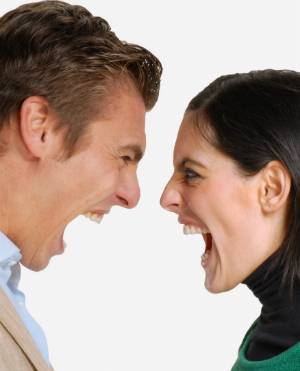 LOS ANGELES, CA (Catholic Online) - Feminism is defined by Google as the advocacy of women's rights on the grounds of political, social and economic equality to men.
Meninism is a concept commonly used to critique feminism and express the difficulties of being a man in the 21st century.
Buy a gift that's perfect for either gender
Women and feminists actively fight over serious issues, like rape blame, sexual harassment and media's objectifying and sexual portrayal of women.
Meninists cry out for equality, claiming feminism's focus on equality is unbalanced in favor of women.
According to BuzzFeed, over the last month meninists have taken over Twitter with hashtags. #MeninstTwitter and #YesAllMen has gained a large following pushing it to become a trending topic.
This popularity could become more harmful than helpful for society today.
Although a few of the meninists issues, including media's portrayal of men leading to unrealistic expectations, come from a genuine place, are legitimate and should be taken serious, the heart of the matter remains that the vast majority of society still doesn't quite understand the meaning or point of feminism.
Some of meninism's efforts are genuine and legitimate.
According to Buzzfeed, some meninists feel under-appreciated because there is an outlined Women's History but not a Men's History.
Most men have had rights since they were born. They were allowed to work, to vote, to dress any way they wanted to.
Women were not born with those basic rights.
Feminism is not to put women ahead of men. That is not its true intention. Feminism was created to help women gain the rights men already had.
Meninism has the potential to harm feminism efforts.
Feminism is about equality for all; it aims to bring men and women to the same level in political, social and economic issues.
While it is true that men today are objectified and mistreated by media and society, that should not be taken away from the remaining fact that women are too.
Meninsts have the right to fight against the objectification of men, but doing so by mocking feminism is not the way to gain equality.
This should not be a man vs. woman fight; it should be a human vs. media battle.
---
Copyright 2018 - Distributed by THE CALIFORNIA NETWORK
Pope Francis Prayer Intentions for July 2018
Priests and their Pastoral Ministry.
That priests, who experience fatigue and loneliness in their pastoral work, may find help and comfort in their intimacy with the Lord and in their friendship with their brother priests.
---
---