Vaticano denuncia las precarias condiciones de trabajo que sufren los pescadores
---
El Observador Permanente de la Santa Sede ante la Organizacion de las Naciones Unidas para la Alimentacion y la Agricultura (FAO), Mons. Fernando Chica, denuncio las precarias condiciones de trabajo que sufren los pescadores en todo el mundo y pidio implementar medidas adecuadas para acabar con ello.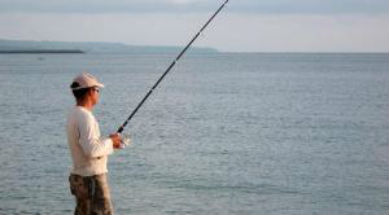 VATICANO (ACI Prensa) - El representante del Vaticano participa del 9 al 13 de julio en las reuniones del Comite de Pesca que se desarrollan estos dias en Roma y durante su intervencion pidio no olvidar nunca "que la dimension economica, con todos sus beneficios, nunca debe eclipsar la dimension humana, que tambien es vital para garantizar un desarrollo compatible con la proteccion de medio ambiente, en beneficio de las generaciones presentes y futuras".
"Es fundamental, por tanto, que redescubramos la sabiduria que nos permite considerar la pesca como un recurso importante y precioso para el futuro de la familia humana", dijo para reconocer a continuacion que "el camino no sera facil".

El Observador Permanente expuso que "para resolver las situaciones relacionadas con la explotacion excesiva de los recursos pesqueros y la falta de coordinacion en el area, es necesario implementar las diversas disposiciones contenidas en numerosas convenciones que regulan el sector de la pesca".
"Lamentablemente, tambien somos muy conscientes de informes relacionados con la explotacion de los pescadores, cuyo trabajo es a menudo precario, en muchos casos forzado, donde algunos incluso se han convertido en victimas de la trata de personas". Indico que tal conocimiento debe llevar a reflexionar "sobre las actividades de nuestros gobiernos, organizaciones intergubernamentales o sociedad civil organizaciones".
A su vez, denuncio que "hay trabajadores en el sector pesquero que son reclutados fraudulentamente a traves de intermediarios y agentes sin escrĂşpulos". "Viven en condiciones verdaderamente inhumanas, lejos de sus familias durante un largo tiempo, en constante y trabajo peligroso, con contratos falsos o como peones de sus empleadores. Hay casos conocidos de gran crueldad, que son causa de amarga tristeza".
Sobre la posicion de la Santa Sede al respecto, afirmo que hay que poner en marcha "medidas efectivas e iniciativas relevantes para monitorear, identificar y salvar a los pescadores que son victimas de la trata y son inhumanos y degradantes tratamiento".
---
Copyright 2018 - Distributed by THE CALIFORNIA NETWORK
Pope Francis Prayer Intentions for July 2018
Priests and their Pastoral Ministry.
That priests, who experience fatigue and loneliness in their pastoral work, may find help and comfort in their intimacy with the Lord and in their friendship with their brother priests.
---
---