How the fashion of Pope Francis is making the world a better place
---
Pope Francis is inspiring humility in the clergy and laity alike.
When thinking about the Catholic Church, people do not think much about fashion. After all, men and women who have dressed in the same outfits since the medieval period aren't trendsetters. Except, when it comes to the popes, they are. In fact, Pope Francis is rocking the fashion world.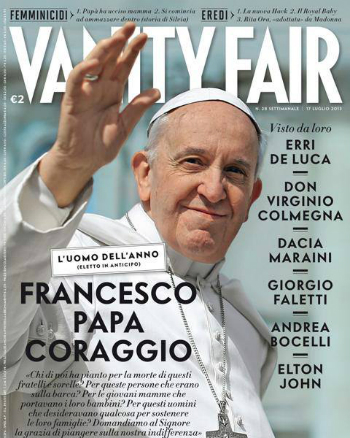 Pope Francis is a fashion trendsetter, and it's making the world a better place.
LOS ANGELES, CA (California Network) -- Fashions come and go like any fad. All it takes is for one celebrity to wear something unique and within weeks, millions of people will be following along. This has always been true, even dating back to ancient times.
The early Catholic Church wanted its clergy to concern themselves with God and their parishioners. To avoid distractions, the Church established a code of traditional dress around the fourth century, with notable revisions made until the thirteenth century. For the past eight centuries, little has changed, with one exception --the pope.

While the clergy don humble vestment made of wool or cotton, or other simple fabrics, the popes have been dressed in silk, furs, and other finery befitting kings. Even today, the best tailors of Italy outfit the popes.
Popes have been trendsetters in fashion because they lead millions of people. It is human nature to try to copy the style and dress of admirable people. Pope John Paul II was known for his mantle and cape, Pope Benedict XVI was known for his elaborate dress. Both men set trends.
Now, humble Pope Francis is setting a trend of his own.
From the moment he was elected Pope, Francis chose a simple and humble style. He eschewed the embellishments of his predecessors, favoring functionality. According to his tailors, Pope Francis wears simple fabrics, such as cotton and wool, and the clothing is designed to allow him to move freely as he works.
Papal dress is an important hallmark of what a pope wishes to emphasize. If a pope wants to consolidate authority and emphasize the power of the Church, he will dress in regal fashion, as any great monarch would. However, for Pope Francis, who wants to emphasize the pastoral mission of the Church, he dresses like a pastor. He then goes into the streets to minister to others.
Pope Francis' style choices have already influenced clergy, from cardinals to parish priests, to pursue a humble style, less regal, and more practical.
How people dress is important because it influences how others respond to them, and it reinforces each person's attitude about oneself. A person who dresses in a business shirt will find they are automatically given more respect than a person in a tee shirt. And a well-dressed person usually behaves with more decorum than a person who is roughly dressed.
Pope Francis is a trendsetter, and his dress is helping to drive that trend. It's a welcome development that has brought people back to the Church. Those same people, whether they realize it or not, are also imitating his simple style. And as their dress changes, so too does their attitude. It's one more way Pope Francis is making the world a better place.
---
Copyright 2018 - Distributed by THE CALIFORNIA NETWORK
Pope Francis Prayer Intentions for July 2018
Priests and their Pastoral Ministry.
That priests, who experience fatigue and loneliness in their pastoral work, may find help and comfort in their intimacy with the Lord and in their friendship with their brother priests.
---
---