Tony Magliano and Social Justice: A Catholic Online exclusive interview
---
By Marshall Connolly, Catholic Online (NEWS CONSORTIUM)
6/19/2014 (3 years ago)
Catholic Online (https://www.catholic.org)
Catholic Online interviews Tony Magliano.
Catholic Online has recently begun running Tony Magliano's syndicated column, Making a Difference. Several publications around the world carry Making a Difference and Catholic Online is proud to offer this important perspective on social justice to our readers.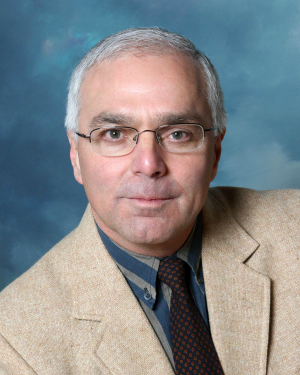 Tony Magliano is an internationally syndicated social justice and peace columnist.
We recently asked Tony a few questions by email, to gain insights into his perspective. The first portion of his interview is published below. Remember to come back to Catholic Online to read Tony's column as it is published every two weeks. You can also read past entries by searching for him by name on here.
You can read Tony Magliano's latest column by clicking here.
1. Marshall Connolly at Catholic Online: Tell us a little about your background.

Tony Magliano: I am a cradle Catholic with a growing faith in our Lord Jesus who is the center of my life! I have been married for 32 years and have two sons. I have worked as a stock clerk, bus boy, grass cutter, dish washer, salesman, truck driver and Baltimore City Fire Fighter.
 
After a serious discernment process, with the help of a Jesuit priest, I felt called by the Holy Spirit to work in ministry within the Catholic Church. So, I resigned from the Baltimore City Fire Department to complete a theology degree at Loyola University in Maryland. I like to say that I stopped putting out fires, and started lighting them!
 
Since then, I have worked for more than 25 years, in five (arch)dioceses ministering as a parish director of religious education, Catholic Charities assistant director for emergency food services, Catholic Charities special assistant for public policy, high school religion department chairman, and for the past 15 years I have been serving as a pastoral associate at the Shrine of the Little Flower Catholic Church in Baltimore.
 
Also, for the last 13 years I have been writing a biweekly syndicated social justice and peace column for the Catholic press. For 11 of those years I wrote for Catholic News Services, and for the last two years I have been self-syndicating my column which is now published in various U.S. and Canadian print/online diocesan newspapers, as well as in several national and international publications. And recently I have been given the privilege of having my columns posted at Catholic Online.       
 
Instead of viewing the life and death issues facing the world from a conservative or liberal perspective, I try to encourage readers to look at these crucial issues through the lens of the Gospel and Catholic social teaching.
 
Light a candle for justice and peace and pray with our community.
 
2. Marshall Connolly: What got you started on Catholic social teaching?

Tony Magliano: The Holy Spirit working through my grandmother, parents, and the sisters and priests of Our Lady of Pompeii elementary school, instilled in me a basic concern for the vulnerable and poor.
 
Later on I started attending many of the annual "March for Life" gatherings in Washington, D.C. Which as you know, is a powerful witness to the life and dignity of the unborn.
 
Then during my college days, one summer I lived and worked at a Jesuit administered leprosy hospital in Bihar, India. There at the hospital, I met some of the poorest people on earth. In spite of their sickness and poverty, they had a faith and joy which inspired me very much, as did the faith and compassionate service of the Indian Samaritan medical nuns.
 
Later, I worked at a parish in the Appalachian Mountains where I saw American poverty up front - people living without indoor plumbing, in shacks with dirt floors. It was much like the way countless people in the economically developing world are forced to live because of economic injustice - what St. John Paul the Great called the "structures of sin."
 
Also, being trained as a soldier in the U.S. Army to kill people, weighed heavily on my conscience. This led me to conclude - as the early church concluded - that all war is evil and is not compatible with the nonviolent Jesus. I realized that from a Gospel perspective, there is no such thing as a "just war." After successfully witnessing to my convictions, I was honorably discharged from the U.S. Army as a conscientious objector.
 
Then in the 1980's came along the U.S. bishops' pastoral letters on war, peace and the economy which helped deepen my commitment to the poor and peacemaking. I then went on to read and study the Catholic social teaching papal encyclicals of the popes from Saint John XXIII to Pope Francis. These powerful encyclicals have further taught and inspired me to share the insight that the Catholic Church is called by Christ to be a church of the vulnerable and poor - a deep longing of Pope Francis.
 
3. Marshall Connolly: It seems to me we have many Catholics who place political values over Catholic values, despite their profession of faith. Do you have an opinion about this?
Tony Magliano: Yes Marshall, I'm afraid that's true. Many Catholics sound like they are more concerned about being "politically correct" than being morally correct.
 
I have seen and heard over and over again Catholics condemning one political party - not theirs of course - about how it is handling various issues like the economy. Even though modern popes, including Pope Francis, have condemned unbridled capitalism and the so called "free market," many Catholics continue to advocate the tenets of "free market" capitalism which is often a brutal economic system that fattens the rich and starves the poor.
 
Another example of how many Catholics put political values above Catholic values is how strongly they advocate for maintaining a very powerful military, which then is often used to force other nations into submission. The U.S. led wars in Iraq are prime examples. While Saddam Hussein was a dictator, and I don't say that lightly, nonetheless, the U.S. led wars in Iraq - especially the second Iraq war - overall caused far more harm than any good that may have resulted. Iraq's infrastructure - roads, electrical grid, hospitals and schools - were seriously damaged, and have yet to recover to pre-war days. Hundreds of thousands of innocent Iraqi children, women and men were killed in the second Iraq war. And also it's important to note that under the dictator Saddam, at least Chaldean Catholics and other Christians could worship freely and did not have to fear Islamic extremists. Now the much smaller Christian communities cannot worship freely, and live in fear for their lives. 
 
The God of peace (1 Thessalonians 5:9) calls us to be above all else committed to Christ. Without this total Christ-centered commitment, Catholics and other Christians are in danger of making their nation an idol.
Catholic Online  will bring you the rest of Tony's interview in two weeks when we publish his next column. For now, read his latest thoughts here.
Tony Magliano is an internationally syndicated social justice and peace columnist. He is available to speak at diocesan or parish gatherings about Catholic social teaching. His keynote address, "Advancing the Kingdom of God in the 21st Century," has been well received by diocesan gatherings from Salt Lake City to Baltimore. Tony can be reached at: tmag@zoominternet.net
---
Copyright 2018 - Distributed by THE CALIFORNIA NETWORK
Pope Francis Prayer Intentions for APRIL 2018
For those who have Responsibility in Economic Matters.
That economists may have the courage to reject any economy of exclusion and know how to open new paths.
---
---