By Catholic Online (NEWS CONSORTIUM)
12/2/2013 (2 years ago)
Catholic Online (www.catholic.org)
Fr. Steve Peterson tells how he came to serve God following an epic adventure.
Fr. Steve Peterson OSJ has written a transformative book that when prayerfully read can empower readers to change their lives in a way that brings them closer to God and closer to joy and fulfillment. Catholic Online recently had an opportunity to chat with Fr. Steve and talk to him about his book, "Eternal Shadows or Shadow Makers."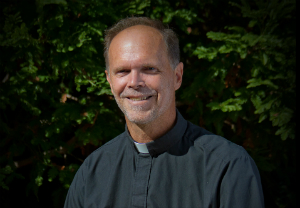 Fr. Steve Peterson came to serve God after an epic adventure that included breathtaking experiences and genuine danger.
Fr. Steve Peterson serves at Our Lady of Guadalupe Church in Bakersfield, California. The parish has a large population of 5,000 registered and 2,000 unregistered families, and is about 90 percent Hispanic. It is a poor parish in the truest sense, in that its parishioners have very little in terms of money. Yet, they are the salt of the Earth, hardworking laborers who form a significant backbone to the local economy.

Nestled near the central part of the city of nearly 400,000 residents, Our Lady of Guadalupe is surrounded by poor and low-income housing and no less than four street gangs.

Yet, Fr. Steve has no complaint. Despite the difficulties that come with such a parish assignment, Fr. Steve says the greatest is, "attracting the youth and keeping them interested in learning about their Catholic faith." It's not a unique challenge, as every priest contends with engaging the youth, but Fr. Steve has some unique training. In his youth, Fr. Steve made what we can only describe as an epic pilgrimage, one that took him through many countries and exposed him to a variety of cultures and languages.

Most importantly, the pilgrimage opened Fr. Steve's ears to hear the voice of God.

"At 24 years old, I went on an intense search for God outside of the USA."  Fr. Steve shared. "For nearly six years, I traveled and lived in several foreign countries with the sole intention to find God and the reason for being. Starting in Chile, S. America, my first discovery was that the only one responsible for keeping me alive was myself. I quickly learned that heartfelt, God dependent and spontaneous prayer kept me strong and confident even in difficult times. I always seemed to find some kind of work so as not to end up begging for a living. My journeys covered over 40 countries, several cultures, and provided me to learn different languages. 

"Hard work, sickness, extraordinary dreams, and near death experiences woke me up to spiritual realities surrounding us at all times.  I slowly learned that spirits (good and bad) are real and play a large role in the development of who we become in life.  My choice to enter into a religious lifestyle and ordination into the priesthood came about the more I discovered the very real and true presence of my soul, angels and demons."

That's compelling, Fr. Steve. But can you share a couple of experiences that really moved you? There must have been moments when you truly felt the spirit move within you. Share those.

"Once while hiking in the Santa Cruz Mountains, I got lost and came upon a sight near a large cave that had several fire pits in a circle.  I felt an eerie presence about the place and something inside me told me to leave.  The next day, I went for a walk through some hidden dirt road where I came upon several small houses grouped together.  A young man around 20 years old saw me and waved me over to his house. Upon entering inside, I saw several other young people my age standing and sitting around in what looked like the front room.  They looked like zombies stoned on something.  The same feeling I got at the cave with the fire pits outside came over me and something deep within urged me to leave the house.  As I moved toward the door, the man who invited me in asked where I was going. He tried to block the door but I quickly moved past him and ran down the dirt road and into the safety of a thick forest.
  
"While living and working in the Andes Mountains of Chile, I went skiing one afternoon down a steep slope out of bounds. I had drifted too far out going too fast to stop in time when I suddenly found myself with no choice but to obey an inner command to leap off the edge of a cliff with all my strength.  As I fell through the air over 500 feet to the ground below, I instinctively knew I was going to die. My body seemed to go into slow motion during the fall as countless faces and people came towards me.  Each one reminded me of how I offended them in my past. The anguish and sorrow was unbearable. All I could think was how sorry I felt. I just wanted to die.  The next thing I became aware of was suddenly being suspended in a dim light. I thought I hit bottom, was dead, and waiting for God to come and judge me.  To my utter surprise, I slowly learned I had fallen into deep snow nestled in a rock enclosure jutting out from the side of a sheer cliff. The day after this experience, I went back to the spot where I went off the cliff and saw that if I had not jumped with all my might, I would have smashed into several boulders several yards down from the edge.  I knew without a doubt that for some reason something inside me spared my life."
 
"Whether it was the Holy Spirit or my Guardian Angel, I learned to depend on this 'something good inside me' to keep me out of serious trouble and danger.  From hindsight, those experiences contributed to my entering into a priestly vocation."

So Father Steve, you were led by the Spirit on this holy, sometimes dramatic journey, and you ended up a priest. Now, you have transformed your experiences and learning into a book, sharing much of what you have learned so far. What is "Eternal Shadows or Shadow Makers" about?

"All living creatures obey natural laws that form patterns and habits in life.  These inherent patterns form habits that govern their lives.  Human beings, however, are the only creatures who can break free from inherent patterns and habits once they discover God and His Kingdom like 'the Treasure' and 'the Pearl'" (Mt 13:44-46).

"My book is about breaking free from old patterns and habits we form in life. If we choose eternal life, we must go beyond our natural borders to discover our true identity, new spiritual laws and realities.
Someone who wants to enter into eternal life will someday ask God, 'what good must I do to gain eternal life?' (Mt 19:16) He or she will then faithfully pass through five spiritual stages in the course of life: The Quest, The Search, The Return, The Reflection, and The Discovery.

"The Quest to know the self and God.  Who am I?  Why am I?  What am I here for? 

"The Search for the answers to life's basic questions is the search to work on knowing who we really are; it is the search for one's true, spiritual identity.

"The Return after seeing the real self and experiencing God and heaven is to take refuge at home in the Catholic Church, in order to analyze and process what was experienced beyond this world.

"The Reflection gives birth to a new person, a wise man or woman whose quest has been answered after much mystagogical reflection (recall of events in contemplation) on life's more significant spiritual experiences.

"The Discovery of self and God allows the new person to emerge and take on a new identity, new challenges, commitments, and responsibilities.

"Someone who has discovered the self and God has found the treasure and the pearl Jesus spoke of in his parables.  When a person possesses this treasure, such a person grows in the light of Christ within him or her self.

"Such an enlightened self becomes Christ-like.  And such people no longer cast mere shadows of themselves; these people become shadow makers because they can radiate the light of Christ that exposes the things that lurk in the shadows--evil spirits."

What do you hope readers take away from reading this book?

"My hope is that the reader will be motivated not to give into a mediocre way of life that remains stuck in worldly complacency. To know that there is a man who went beyond the boundaries of fear, mediocrity, and a complacent lifestyle to enter into a deep Sacramental communion with the only One who can open the door to an existence that Christ called the Kingdom of God."

We have a supportive community of readers on Catholic Online. How can the readers of Catholic Online support you?

Just let people know that there is a book written about a lost man who found his identity as a priest, and who tells his spiritual story as it truly happened.

Father Steve, thank you for your time.

You can get a copy of Father Steve's life-changing book by clicking here. It also makes a great gift!


---
Copyright 2016 - Distributed by THE CALIFORNIA NETWORK
Pope Francis Prayer Intentions for May 2016
Universal:
Respect for Women: That in every country of the world, women may be honored and respected and that their essential contribution to society may be highly esteemed.
Evangelization:
Holy Rosary: That families, communities, and groups may pray the Holy Rosary for evangelization and peace.

By Kenya Sinclair (CALIFORNIA NETWORK)
Notorious atheist group Freedom From Religion Foundation (FFRF) has struck again, this time at an East Liverpool high school in Ohio. LOS ANGELES, CA (Catholic Online) - The Ohio school district was forced to ban The Lord's Prayer after the FFRF complained the prayer ... continue reading
---

By Elise Harris (CNA/EWTN News)
On Sunday Pope Francis celebrated a special jubilee for deacons, telling them that a good servant is one who forgets themselves, letting go of their own plans and humbly placing their lives at the disposal of those to whom they are called to minister. Vatican City, ... continue reading
---
By (CNA/EWTN News)
A group of 61 cloistered nuns from six monasteries in Santiago, Chile made an historic visit to the local Women's Prison Center to spend time with the inmates and attend Mass with them. Santiago, Chile (CNA/EWTN News) - "I don't know if in the 400 years of the history ... continue reading
---

By Ann Schneible (CNA/EWTN News)
The story of a young migrant girl who drowned at sea was at the heart of Pope Francis' address to some 400 children who on Saturday had traveled to the Vatican from the southern Italian region of Calabria. Vatican City, Italy (CNA/EWTN News) - Speaking off the cuff to ... continue reading
---

By (CNA/EWTN News)
There's a demon that specializes in attacking the family, said exorcist César Truqui, a priest who participated in a course on exorcism held in Rome last year. Rome, Italy (CNA/EWTN News) - Fr. Truqui warned that everything that is harming the family, including ... continue reading
---

By Kenya Sinclair (CALIFORNIA NETWORK)
During an interview, Cardinal Robert Sarah explained the importance of priests facing east during Mass. LOS ANGELES, CA (Catholic Online) - In an interview with French Catholic magazine Famille Chrétienne, Cardinal Sarah, who is the prefect of the Congregation for ... continue reading
---

By Kenya Sinclair (CALIFORNIA NETWORK)
Rev. V. A. Anthony, of Brethren Assembly Church in Satna, his wife Prabha and one unnamed woman have been arrested in Aber, India after being accused of "forced conversions" and blaspheming against Hinduism. LOS ANGELES, CA (Catholic Online) - According to Christian ... continue reading
---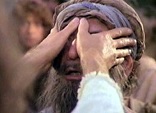 By Deacon Keith Fournier
The same Jesus who passed by Bartimaeus is alive today. The Good News is that no matter what has happened in our past, Jesus walks into the dusty streets of our lives this day. We simply need the eyes of living faith to see Him and the renewed heart to follow Him ... continue reading
---

By Kenya Sinclair (CALIFORNIA NETWORK)
In an attempt to make the Bible more interactive and entertaining to millennials, the King James Version (KJV) of the Bible has been translated with help from popular emoticons. LOS ANGELES, CA (Catholic Online) - According to The Memo, the new Bible, marked as ... continue reading
---

By Kenya Sinclair (CALIFORNIA NETWORK)
A new study revealed Welsh and English Catholics hold the highest retention rate of any denomination but maintain the lowest conversion rates. LOS ANGELES, CA (Catholic Online) - The report, titled the "Contemporary Catholicism in England and Wales," was issued by the ... continue reading
---
All Living Faith News