The Symphony and the Static makes top of the list on iTunes.
Fr. Pontifex is back with an amazing new album, "The Symphony and the Static," which goes on sale this week. Fr. Pontifex is a priest who has lived and worked on some of the toughest streets of Evansville, Indiana. Growing up in an urban environment and following a path that took him out of, then back into the Catholic Church, rapping as he went, Fr. Pontifex was honed by experience for delivering a powerful message in a unique way.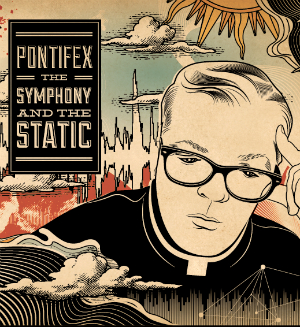 You can get Fr. Pontifex's faith-boosting album on iTunes.
Highlights
By Marshall Connolly, Catholic Online (NEWS CONSORTIUM)
Catholic Online (www.catholic.org)
11/19/2013 (2 years ago)
Published in Living Faith
Keywords: Fr. Pontifex, The Symphony and the Static, album, iTunes, indie, priest, Catholic, art, spoken word, rap, hip-hop, faith, Jesus, Christ
---
EVANSVILLE, IN/LOS ANGELES, CA (Catholic Online) - The messages aren't as new as the music suggests. Christ delivered the concept for each of Fr. Pontifex's songs two millennia ago. However, in the time of the Gospels, there was no such thing as rap, or hip hop, or the spoken word.

But today there is, and the lyrical delivery of powerful messages, frequently associated with the hardships of poverty and the urban life, has become a form of art all to itself. Pairing the message of Christ with the art of an entire generation of urban youth has been much of the work of Fr. Claude Burns, a.k.a. Fr. Pontifex. And yes, he is a real priest, assigned to an Evansville parish.

The Symphony and the Static was one of the Hot Indie Albums on iTunes last week, and is poised to rocket on the indie charts.

I asked Fr. Pontifex to share a few thoughts about his album with Catholic Online.

COL: Fr. Pontifex, where did you get the idea to create this album?

Fr. Pontifex: The idea for "The Symphony and The Static" as a concept came to me during Christmas last year.  I was going through a difficult time in my life and I had also walked with some people through some tough times and yet it was Christmas, which is always a joyful experience for me.  The feelings I had inside, birthed in me the idea of the tension between hope and suffering, joy and pain, and peace and violence.  One of the lines from "The Overture" sums it up, "We live in the tension of chaos and glory, chapters buried in time with so much more to the story."  My life feels like that and it's what I observe and experience with my people. Not one of us is immune to the human drama.  Each one of us experiences our own symphony and static.


COL: Who did you work with to make this album?
Fr. Pontifex: I worked with some amazingly talented people on this album.  I teamed up with Nikolai Medow (Yung PK) as he is known and we created some incredible tracks together.  There are certain people that just bring out the best in you creatively and PK is one of those people for me.  We share similar visions for music and expressions of faith.  He has an amazing ability to arrange vocals and that comes through in the album.  The first time I heard the chorus that he wrote for "In My Shoes" I was out in California.  I put on headset and was walking in beautiful San Rafael and I was blown away.  The lyrics began to flow immediately.  "I'm waking up to that grand view.  It's morning time I feel brand new." That track turned out better than I could have imagined and I have Yung PK to thank for that. 
I also worked with Lindsay Mann out of Nashville, Tennessee.  She is like a little sister to me and we are from the same city.  Her vocals were crucial to the development of three tracks she is featured on.  "Believe In Yourself" a very personal song for me about being bullied as a kid and overcoming those wounds to become a priest, needed some uplifting, encouraging singing vocals and Lindsay provided that beautifully.  The same could be said for the last track of the album "Own the Night", which is the exclamation point on the whole issue of the symphony and the static.  It basically says, "Yes, there is a struggle between hope and suffering but in the end Jesus has conquered death.  He owns the night and is the light in the darkness."  Lindsay's vocals added a powerful boost to the final message. 
For the production of the music I worked to cutting edge producers from Germany, and two from Arlington, Texas.  I actually flew to Dallas to record four with Playdough a recording artist and producer well known throughout Christian hip-hop.  He was able to help me combine traditional rap styles with spoken word poetry.  Those tracks are certainly unique and experimental.  One track that I wrote for is called, "Soul Meta".  I recorded it on the 50th anniversary of the civil rights march in August.  That song turned out amazing and it really does challenge the listener to seek unity and love on all levels with each person. 
COL: I listened to the Overture. In fact, I listened to it several times while working the previous week. It was very dramatic and a fantastic prelude to the rest of the album. Can you tell me about that?
Fr. Pontifex: The very first song on the album "The Overture" was very special to me.  I worked with the well known composer Sean Beeson to create an introduction that reflected a very cinematic feel to the tension of the symphony and the static.  I was so inspired when I heard it and I knew that it was perfect to start off the album.  I wanted to write spoken word poetry over it but I waited until the very last day of recording to write it out.  The whole album had been recorded and mixed except for the  introduction "The Overture."  I had thought about it for three months wanting to create a snapshot of the whole album in twelve lines of poetry.  I must admit that I was a little overwhelmed because I knew it would be the first thing people heard when listening to the album.  I sat in the studio on that last day and finally wrote down on paper what I had carried in my heart for all that time.  It took me about an hour and then I walked into the sound booth at my studio, 77 recording, in Evansville, Indiana.  I looked at Jimmy Dulin my engineer and told him that I was ready.  I told him I wasn't sure how it was going to work out but we would just see how it felt.  After I performed on the recording, Jimmy stopped the track, looked at me and just smiled as if to say "That's it!"  I really am proud of it and it is going to be the first video and the promotional piece for the whole album. 
COL: What is your hope for the work you have done here?
Fr. Pontifex: My hope is that people of all walks of life will give this album a listen.  The challenge will be getting passed the stigma that comes with the album being labeled hip-hop or rap.  It is that on some levels but there is an automatic cliche that comes to mind that puts people off when they know that.  The album is filled with a lot of thought provoking poetry that is heartfelt.  Each song is constructed with a lot of thought and passion.  I hope that it touches the hearts of many people on deep levels. 
COL: That's true, Fr. Pontifex. Personally, I am not a huge fan of rap or hip-hop, and only rarely do I listen to it. Yet, as a believer, your music resonates with me in an entirely different way. Instead of pushing me away, it draws me in, makes me want to listen to the next one and the next one, and so on. In fact, when I discovered your work, I scoured YouTube for your uploads, then proceeded to share them in the office. Everyone at Catholic Online was impressed.
Fr. Pontifex: I was able to do this project at such a high quality because of the successful Kickstarter campaign that I did back in May.  It was successful in part because Catholic.org helped raise awareness of it.  My hope is that the funds generated will in part go to perpetuate more excellent Catholic art that speaks to people in the Church as well as those who may be leery of entering the church building.  I hope it gets them to think about life, faith and their relationship to God.  I just want to continue to make beautiful art that inspires people.  I am very confident that "The Symphony and The Static" does just that. 
You can get your copy of this amazing album by visiting iTunes here.
COL: Fr. Pontifex, we pray for your continued success and that many people listen to the message The Symphony and the Static proclaims.
A birth foretold: click here to learn more!
---
Copyright 2016 - Distributed by THE CALIFORNIA NETWORK
Pope Francis Prayer Intentions for May 2016
Universal:
Respect for Women: That in every country of the world, women may be honored and respected and that their essential contribution to society may be highly esteemed.
Evangelization:
Holy Rosary: That families, communities, and groups may pray the Holy Rosary for evangelization and peace.

By Kenya Sinclair (CALIFORNIA NETWORK)
Notorious atheist group Freedom From Religion Foundation (FFRF) has struck again, this time at an East Liverpool high school in Ohio. LOS ANGELES, CA (Catholic Online) - The Ohio school district was forced to ban The Lord's Prayer after the FFRF complained the prayer ... continue reading
---

By Elise Harris (CNA/EWTN News)
On Sunday Pope Francis celebrated a special jubilee for deacons, telling them that a good servant is one who forgets themselves, letting go of their own plans and humbly placing their lives at the disposal of those to whom they are called to minister. Vatican City, ... continue reading
---
By (CNA/EWTN News)
A group of 61 cloistered nuns from six monasteries in Santiago, Chile made an historic visit to the local Women's Prison Center to spend time with the inmates and attend Mass with them. Santiago, Chile (CNA/EWTN News) - "I don't know if in the 400 years of the history ... continue reading
---

By Ann Schneible (CNA/EWTN News)
The story of a young migrant girl who drowned at sea was at the heart of Pope Francis' address to some 400 children who on Saturday had traveled to the Vatican from the southern Italian region of Calabria. Vatican City, Italy (CNA/EWTN News) - Speaking off the cuff to ... continue reading
---

By (CNA/EWTN News)
There's a demon that specializes in attacking the family, said exorcist César Truqui, a priest who participated in a course on exorcism held in Rome last year. Rome, Italy (CNA/EWTN News) - Fr. Truqui warned that everything that is harming the family, including ... continue reading
---

By Kenya Sinclair (CALIFORNIA NETWORK)
During an interview, Cardinal Robert Sarah explained the importance of priests facing east during Mass. LOS ANGELES, CA (Catholic Online) - In an interview with French Catholic magazine Famille Chrétienne, Cardinal Sarah, who is the prefect of the Congregation for ... continue reading
---

By Kenya Sinclair (CALIFORNIA NETWORK)
Rev. V. A. Anthony, of Brethren Assembly Church in Satna, his wife Prabha and one unnamed woman have been arrested in Aber, India after being accused of "forced conversions" and blaspheming against Hinduism. LOS ANGELES, CA (Catholic Online) - According to Christian ... continue reading
---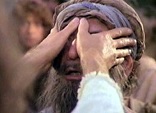 By Deacon Keith Fournier
The same Jesus who passed by Bartimaeus is alive today. The Good News is that no matter what has happened in our past, Jesus walks into the dusty streets of our lives this day. We simply need the eyes of living faith to see Him and the renewed heart to follow Him ... continue reading
---

By Kenya Sinclair (CALIFORNIA NETWORK)
In an attempt to make the Bible more interactive and entertaining to millennials, the King James Version (KJV) of the Bible has been translated with help from popular emoticons. LOS ANGELES, CA (Catholic Online) - According to The Memo, the new Bible, marked as ... continue reading
---

By Kenya Sinclair (CALIFORNIA NETWORK)
A new study revealed Welsh and English Catholics hold the highest retention rate of any denomination but maintain the lowest conversion rates. LOS ANGELES, CA (Catholic Online) - The report, titled the "Contemporary Catholicism in England and Wales," was issued by the ... continue reading
---
All Living Faith News