Why the media is WRONG about Pope Francis and married priests
---
The popular understanding of priestly celibacy in inaccurate.
The Vatican's Secretary of State has told a Venezuelan newspaper that the issue of mandatory priestly celibacy may be discussed. The issue has been largely dismissed since it is a long-standing Church discipline.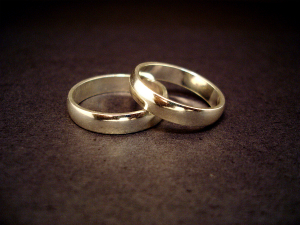 Word to the wise: Nobody should expect sweeping changes anytime soon, not even from Pope Francis. The hype is just that.
LOS ANGELES, CA (Catholic Online) - According to long-standing Church discipline, Roman Catholic Priests and Bishops are chosen from those who pledge to remain celibate for the Lord.   There are some exceptions for priests. Those exceptions include a small contingent of Anglican or other Protestant clergy who have returned to the full communion of the Catholic Church and are already married.
Otherwise, all Roman Catholic priests are to remain celibate.
The Vatican's Code of Canon Law reads: "Clerics are obliged to observe perfect and perpetual continence for the sake of the kingdom of heaven and therefore are bound to celibacy which is a special gift of God by which sacred ministers can adhere more easily to Christ with an undivided heart and are able to dedicate themselves more freely to the service of God and humanity" (Canon 277).
Permanent Deacons can be either celibate or married. The decision must be made prior to ordination.
Priestly celibacy isn't a Tradition in the major sense of a dogmatic teaching, but rather an ancient and honored discipline which can be changed. However, the discipline exists for a reason and in this case the reasons are as ancient as the Church. They also happen to be very good reasons, pastorally and prudentially.
Just because the issue may become a topic of discussion within the Vatican does not mean change will happen anytime soon. The Catholic Church is not resistant to change, but is extremely judicious, so changes tend to be gradual and very carefully considered.
If a change happens, it will be the result of careful deliberation, pastoral and prayerful contemplation. This may not occur during the tenure of Pope Francis, in fact, it is unlikely to happen so soon, even from a Pope who seems full of surprises to the uninformed.
Pope Francis may approach the subject differently from his most recent predecessors, but that does not make him radical in any sense. While the media may hype him as overturning tables within the Vatican Pope Francis is doing no such thing.
Instead, he is simply reaffirming ancient and wise theological insights and leading by his personal example. However, he is not changing any dogmatic teaching of the Church. In fact, he cannot do so. 
What's missing is a proper understanding of Church teaching and the real meaning of the discipline of celibacy in the media. This too is an old problem, hardly unique to this pope or this generation.
What the Secretary's comments likely reflect is a willingness to revisit an ancient discussion on an ancient discipline. Pope Francis has familiarity with directing married clergy, having also served the Eastern Catholics during his tenure in Buenos Aries.
The Eastern Catholic Church, like the Orthodox Church, has allowed either married or celibate men to be considered for ordination to either the diaconate in Christ or priesthood. Celibacy or marriage as a state in life is determined before the first ordination to the Diaconate. Bishops are chosen from the ranks of the celibate clergy. 
He may be willing to discuss the idea of considering admitting married men to candidacy for priesthood for pastoral reasons within the Church. However, it is premature to wager that he will be opening ordination to the priesthood to married men any time soon. In addition, this entire discussion has nothing to do with already ordained priests. Their promise of celibacy is permanent. 
Anyone who thinks such a major change will occur quickly are mistaken. 
A forthcoming, in-depth analysis of this story will appear shortly from Deacon Keith Fournier.
Watch Catholic Online's most viral videos here!
---
Copyright 2018 - Distributed by THE CALIFORNIA NETWORK
Pope Francis Prayer Intentions for APRIL 2018
For those who have Responsibility in Economic Matters.
That economists may have the courage to reject any economy of exclusion and know how to open new paths.
---
---