Do you live your life to be chosen or do you live your life to simply get by?
As I sat in Mass listening to the priest recite the Gospel according to Luke (Luke 6:12-19), my ears heard the words differently than ever before.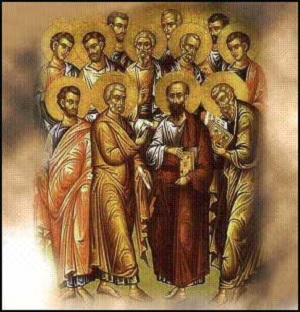 The message of the Gospel: Jesus chose Twelve. Twelve. Out of all of His followers, he chose only Twelve. What did it take to become one of the Twelve? I wonder what Jesus' prayer on the mountain the night before was like. Was the decision difficult to make or was the deliberation brief because the soon to be Twelve Apostles were an obvious choice? What criteria did Jesus use in order to solidify his decision?

Then, all of a sudden, my heart started to pound and I saw RED. A bit of panic came over me as I placed myself inside the Gospel story. Imagining myself among the other disciples, standing there quietly while waiting for the selections of the Twelve to escape the lips of the Son of God, I looked around at those beside me and suddenly realized the gravity of each decision I make, each action I take, and each word I speak. Jesus was choosing his core group of followers, He was choosing people He thought best to carry out His works. My mind ferociously scanned back to my own life and I couldn't help but ask myself, "Am I living in such a way that Jesus would have chosen me? Would I have made the cut?"

Certainly, there were many disciples not among the Twelve Apostles who accomplished incredible works in the name of the Lord. Good works were not exclusive to the Twelve, but we know the Apostles did serve a very intimate, integral role as Jesus' closest friends and followers. To have been selected was an unparalleled honor. Additionally, Jesus gave us a glimpse of His incredible love and mercy by including Judas Iscariot among the Twelve. Even though Judas would later betray Jesus I don't think we can argue the Twelve were a very special, hand-picked group of followers.

What would it have been like to have been one of the Twelve?

Maybe the Apostles were grateful and excited, but also nervous about the path the Lord had chosen for them. Did the other disciples react in disappointment because they were not chosen among the Twelve, or was there a feeling of relief because the road laid out before Christ's Apostles would certainly be difficult?

Just to be chosen was a sacrifice. Becoming an Apostle would prove to be a heavy cross to carry. Being chosen was just the beginning.

The Christian life isn't easy, but the reward is divine.

Do you live your life to be "chosen" or do you live your life to simply get by?

By (CNA/EWTN News)
There's a demon that specializes in attacking the family, said exorcist César Truqui, a priest who participated in a course on exorcism held in Rome last year. Rome, Italy (CNA/EWTN News) - Fr. Truqui warned that everything that is harming the family, including ... continue reading
---

By Kenya Sinclair (CALIFORNIA NETWORK)
During an interview, Cardinal Robert Sarah explained the importance of priests facing east during Mass. LOS ANGELES, CA (Catholic Online) - In an interview with French Catholic magazine Famille Chrétienne, Cardinal Sarah, who is the prefect of the Congregation for ... continue reading
---

By Kenya Sinclair (CALIFORNIA NETWORK)
Rev. V. A. Anthony, of Brethren Assembly Church in Satna, his wife Prabha and one unnamed woman have been arrested in Aber, India after being accused of "forced conversions" and blaspheming against Hinduism. LOS ANGELES, CA (Catholic Online) - According to Christian ... continue reading
---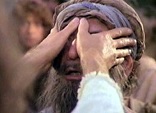 By Deacon Keith Fournier
The same Jesus who passed by Bartimaeus is alive today. The Good News is that no matter what has happened in our past, Jesus walks into the dusty streets of our lives this day. We simply need the eyes of living faith to see Him and the renewed heart to follow Him ... continue reading
---

By Kenya Sinclair (CALIFORNIA NETWORK)
In an attempt to make the Bible more interactive and entertaining to millennials, the King James Version (KJV) of the Bible has been translated with help from popular emoticons. LOS ANGELES, CA (Catholic Online) - According to The Memo, the new Bible, marked as ... continue reading
---

By Kenya Sinclair (CALIFORNIA NETWORK)
A new study revealed Welsh and English Catholics hold the highest retention rate of any denomination but maintain the lowest conversion rates. LOS ANGELES, CA (Catholic Online) - The report, titled the "Contemporary Catholicism in England and Wales," was issued by the ... continue reading
---

By Elise Harris (CNA/EWTN News)
For Pope Francis, prayer is neither a "magic wand" used to get what we want nor something casual we do only when we feel like it, but is rather the strength that sustains our faith in difficult moments. Vatican City, Rome (CNA/EWTN News) - "Jesus says that we need 'to ... continue reading
---

By Andrea Gagliarducci (CNA/EWTN News)
Former Pope Benedict XVI could appear in public once again on June 29, the 65th anniversary of his priestly ordination. Vatican City, Rome (CNA/EWTN News) - Speaking after the May 20 presentation of a book dedicated to Benedict XVI's pontificate, Archbishop Georg ... continue reading
---

By Tony Magliano
The best way to remember those who have been killed in battle is to work for the day when others will no longer be sent to take their place. Prayerfully reflecting on how to move away from war and war preparation should be central to every Memorial Day.Why do ... continue reading
---

By Ann Scneible (CNA/EWTN News)
The feast of the Holy Trinity is an invitation for us to commit to enriching our everyday relationships by promoting communion, consolation, and mercy, Pope Francis said during his weekly Sunday Angelus address. Vatican City, Rome (CNA/EWTN News) - "Our being created ... continue reading
---
All Living Faith News