Jesus is the Ego amo te, the "I love you" of God to man.  It requires a response from us.  By an act of faith and love inspired by grace, an "I love you, too," we can appropriate that divine offer of love.  In so doing, we will be able to say, "We love, because He first loved us."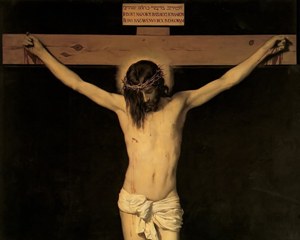 Highlights
Catholic Online (www.catholic.org)
9/3/2013 (2 years ago)
Published in Living Faith
Keywords: Jesus, love, eros, caritas, agape, Hans Urs von Balthasar, expropriation, appropriation, kenosis, faith, love, Andrew M. Greenwell
---
LOS ANGELES, CA (Catholic Online) - In the seventh volume of his series The Glory of the Lord, the theologian Hans Urs von Balthasar asks an unanswerable question:  "Where is a beloved person loved-in himself or in the one who loves him?"

The reason the question is unanswerable is that the answer is not either/or as the question supposes; rather, the question must be phrased in manner to allow a both/and answer.  Love is found in both the lover and the beloved, not just in one exclusively.  The beloved "is loved in the act of the one who loves him, . . . as the one who is constituted this person through this act." 

Love is both an act of the lover, but also something that is constitutive, that is, something that forms a part of, the beloved.

In other words, the fact that the beloved is loved changes both the lover and the beloved, and so the love is found in a sense in both the lover and the beloved.  If the beloved loves back, the situation is duplicated, but in reverse.

When someone loves us, he expresses that love by the sincere communication, by word or deed, of an "I love you."  In saying or doing this, the lover is going out of his self and offering to give his self to the other, to the beloved. 

Von Balthasar calls this act "expropriation."  The word "expropriate" comes from Latin "ex" meaning "away from" and "propriare" meaning "to make one's own."  It means a movement away from, or the opposite of, taking something as one's own; in other words, a giving up, a yielding, an emptying out of self.  A gift, for example, is a self-expropriation of one's property to the recipient of the gift.

This "expropriation," this "I love you," immediately puts the beloved to a test: it requires from the beloved a response. He confronts a crisis of sorts.

We might gather up the various options available to the beloved into three.  The beloved can respond hot: "I love you too."  He can respond cold: "I do not love you."  He can respond with an unconstitutive lukewarm shrug of his shoulders, a non-committal answer, a weak and love-avoiding "thank-you," but not beyond.

To respond with an "I don't love you," or to respond with an "I love you too," are constitutive acts: they change us because they are a response, positive or negative, to the lover's "I love you."  Either response requires commitment.  A lukewarm shrug of the shoulders is more offensive than a rejection because it renders the "I love you" unimportant, not worth a yeah or a nay. 

This is perhaps the explanation behind the Scripture: "I know . . . that you are neither cold nor hot.  I wish that you were cold or hot.  But because you are lukewarm, and neither hot nor cold, I will vomit you out of my mouth."  (Rev. 3:15-16)

Von Balthasar explains that in order to "appropriate" a lover's "expropriated" love, that is, when he a beloved says "I love you, too," either by word or deed, the beloved must also "expropriate" himself. 

The word "appropriate" derives from the Latin "ad" and "propriare": a movement or action toward taking something as one's own.  It is the opposite of expropriate, and yet also requires a sort of self-expropriation.

To "appropriate" love, to say, "I love you too," one must "expropriate" one's self.  That is, in an image suggested by von Balthasar, one must "clear a space within one's self" for this love.  We must make room, that is empty ourselves of selfishness, to allow the other in.

Now this is difficult enough to do when what is involved is human love, even when the height of human love-that "love between man and woman," in the words of Pope Benedict XVI's encyclical Deus Caritas est, "which is neither planned nor willed, but somehow imposes itself upon human beings," "where body and soul are inseparably joined and human beings glimpse an apparently irresistible promise of happiness," eros-is involved.  (Deus Caritas est, Nos. 2, 3). 

But what if the offer of love, the "I love you," is from God?  What if God is the one who has done the "expropriation"?

Now, God is love says the Apostle St. John (1 John 4:8), and the act by which "God loves us and definitively draws near to us, his own action, is his Son," says von Balthasar.

Jesus is the Ego amo te, the "I love you" of God to man.  Jesus is God's "expropriation" of himself to man. 

It is a full "expropriation."  Nothing, nothing is held back.  Christ Jesus, wrote St. Paul in his epistle to the Philippians, though he was "in the form of God, did not deem equality with God something to be grasped at, but rather he emptied himself (ἐκένωσεν = ekenōsen), taking the form of a slave, being made in the likeness of men," and thus he "humbled himself by becoming obedient unto death, even death on the Cross."  (Phil. 2:6-8). 

This act of the emptying-himself-out of the Son of God, which in Greek verbal form is ekenōsen, is known in theology with the noun kenosis.  In Jesus, the kenosis was a plenary "expropriation." 

(In von Balthasar's theology, this kenosis of the God-Man is an image of the internal expropriation/appropriation which occurs in the Blessed Trinity, what he calls Ur-kenosis, but that is taking us to another topic.)

This love-offer of God and our response to it finds an analogy in human eros, because this love-offer of God in Christ to man really might be called what Pope Benedict XVI called it, "God's eros," which is of another order altogether, and so is "totally agape."  (Deus Caritas est, No. 10)

The response to the love-offer of God in Christ is faith.  Faith, writes von Balthasar, is how man's "willingness to undergo his share in the expropriation which will bring him into the sphere of expropriated love" offered to him by God in Christ.

By faith, we say "yes" to God, we expropriate ourselves (or, more precisely, we are given the grace to do so), we yield, give up, make room for the lover, and thereby make it possible to appropriate that love.

This faith is a supernatural gift, itself something appropriated through the self-expropriation of the intellect, which is itself a gift: "I believe, help Thou my unbelief."  (Matt. 9:24) 

Similarly, we might say with respect to agape love (caritas): it is appropriated through the self-expropriation of the will, which is itself a gift.  "I love, help Thou my unlove."

The "I love you" does not end with an "I love you, too."  No.  Love is not is not a game of Marco Polo, with discrete, playful calls of "I love you" and "I love you, too."

When the beloved responds "I love you, too" to the lover, the lover becomes the beloved of the former beloved, and the beloved now becomes the lover.  And so there is a sort of a reversal of roles and a reversal of expropriation and appropriation.

And it does not end there either.
 
For love is a dynamic thing, a living thing, a sort of dance, a passepied, where the lovers dance a step, elicit a response, which elicits a reply, which elicits a surresponse, which elicits a surreply . . . till death do us part or, if God is involved, in saceula saeculorum, world without end, Amen.

In the inner life of God the Blessed Trinity, we refer to this eternal reciprocal love between the Father, Son, and Holy Spirit, by the Greek word perichoresis, or by the Latin word circumincessio.  By grace, and by grace alone, if we, through self-expropriation, appropriate ourselves of God's expropriation of himself in Christ, by an act of faith and an act of love, we are captured into this eternal round of love.

In us, the dynamic result of Christ's expropriation of himself, our self-expropriation (by grace) so as to appropriate that love, and Christ's appropriation of that love by further expropriation and so on leads to a closer integration, a closer communion, between Jesus the Lord and the Christian soul.  It gets to the point, when sanctity is reached, that there is a virtual union as we become constituted in Christ.  We virtually become, by grace, other Christs.

That is why St. Paul can say, "I no longer live, but Christ lives in me."  (Gal. 2:20)  Yet that is also why St. Paul can say, that his life "hidden in Christ in God."  (Col. 3:3)  St. Paul is fully expropriated and so he fully appropriates Christ.  Christ is fully expropriated and has appropriated St. Paul.  Christ is in St. Paul, and St. Paul is in Christ. 

This, of course, is exactly why Jesus came into the world, and what he prayed for in his high priestly prayer, and what he wants for every single human being on this earth.  "I pray, that they may all be one, just as you and I are one, as you are in me, Father, and I am in you."  (John 17:21)

So to the impossible-to-answer question, "Where am I loved by God-in myself or in God?" we must answer: It is neither/or, but rather both/and.  We are loved by God in ourselves and in God.

Let us then turn, to the Ego amo te of God, Jesus, and yield our entire selves to him.  Let us respond to this divine "I love you," neither cold nor lukewarm, but hot: "Jesus, I love you, too, and help my unlove of you so that I, by grace, may learn fully to expropriate myself, fully to make room in my heart and soul, in my life, for you."

Then may we say with the Apostle John:  "We love, because he first loved us."  (1 John 4:19).

-----

Andrew M. Greenwell is an attorney licensed to practice law in Texas, practicing in Corpus Christi, Texas.  He is married with three children.  He maintains a blog entirely devoted to the natural law called Lex Christianorum.  You can contact Andrew at agreenwell@harris-greenwell.com.
---
Copyright 2016 - Distributed by THE CALIFORNIA NETWORK
Pope Francis Prayer Intentions for May 2016
Universal:
Respect for Women: That in every country of the world, women may be honored and respected and that their essential contribution to society may be highly esteemed.
Evangelization:
Holy Rosary: That families, communities, and groups may pray the Holy Rosary for evangelization and peace.

By (CNA/EWTN News)
There's a demon that specializes in attacking the family, said exorcist César Truqui, a priest who participated in a course on exorcism held in Rome last year. Rome, Italy (CNA/EWTN News) - Fr. Truqui warned that everything that is harming the family, including ... continue reading
---

By Kenya Sinclair (CALIFORNIA NETWORK)
During an interview, Cardinal Robert Sarah explained the importance of priests facing east during Mass. LOS ANGELES, CA (Catholic Online) - In an interview with French Catholic magazine Famille Chrétienne, Cardinal Sarah, who is the prefect of the Congregation for ... continue reading
---

By Kenya Sinclair (CALIFORNIA NETWORK)
Rev. V. A. Anthony, of Brethren Assembly Church in Satna, his wife Prabha and one unnamed woman have been arrested in Aber, India after being accused of "forced conversions" and blaspheming against Hinduism. LOS ANGELES, CA (Catholic Online) - According to Christian ... continue reading
---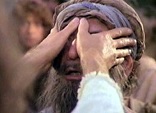 By Deacon Keith Fournier
The same Jesus who passed by Bartimaeus is alive today. The Good News is that no matter what has happened in our past, Jesus walks into the dusty streets of our lives this day. We simply need the eyes of living faith to see Him and the renewed heart to follow Him ... continue reading
---

By Kenya Sinclair (CALIFORNIA NETWORK)
In an attempt to make the Bible more interactive and entertaining to millennials, the King James Version (KJV) of the Bible has been translated with help from popular emoticons. LOS ANGELES, CA (Catholic Online) - According to The Memo, the new Bible, marked as ... continue reading
---

By Kenya Sinclair (CALIFORNIA NETWORK)
A new study revealed Welsh and English Catholics hold the highest retention rate of any denomination but maintain the lowest conversion rates. LOS ANGELES, CA (Catholic Online) - The report, titled the "Contemporary Catholicism in England and Wales," was issued by the ... continue reading
---

By Elise Harris (CNA/EWTN News)
For Pope Francis, prayer is neither a "magic wand" used to get what we want nor something casual we do only when we feel like it, but is rather the strength that sustains our faith in difficult moments. Vatican City, Rome (CNA/EWTN News) - "Jesus says that we need 'to ... continue reading
---

By Andrea Gagliarducci (CNA/EWTN News)
Former Pope Benedict XVI could appear in public once again on June 29, the 65th anniversary of his priestly ordination. Vatican City, Rome (CNA/EWTN News) - Speaking after the May 20 presentation of a book dedicated to Benedict XVI's pontificate, Archbishop Georg ... continue reading
---

By Tony Magliano
The best way to remember those who have been killed in battle is to work for the day when others will no longer be sent to take their place. Prayerfully reflecting on how to move away from war and war preparation should be central to every Memorial Day.Why do ... continue reading
---

By Ann Scneible (CNA/EWTN News)
The feast of the Holy Trinity is an invitation for us to commit to enriching our everyday relationships by promoting communion, consolation, and mercy, Pope Francis said during his weekly Sunday Angelus address. Vatican City, Rome (CNA/EWTN News) - "Our being created ... continue reading
---
All Living Faith News