Today we have the pleasure of presenting the video: "Meet Pope Francis (In 4 min.)". The idea has been to help Catholics and non-Catholics alike get to know the life and story of Pope Francis. While it is true that the Holy Father represents all Catholics, he is still only one man and therefore does this in a way which reflects who he is and where he comes from. Being from Argentina, it is natural that many people know little about him, especially in Europe, Africa, and Asia. That's why the decision was made to translate the video into 15 languages.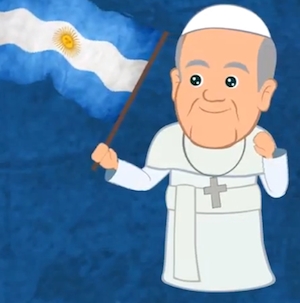 It's making has required the generosity and collaboration of a large number of people. Thanks to the media resources available today, we have been able to work with Catholics from all around the world. And it has been exciting to see so many Catholic youth who have wanted to offer this service for Pope Francis, and for the Church in general. For all of us, it has been a moment to recall and appreciate the marvel of a universal faith that is truly capable of speaking all languages and reaching all peoples. We are reminded of this in the words of Jesus which have been chosen as the theme for this year's World Youth Day which will soon be held in Rio, Brazil: "Go and make disciples of all nations!" (cf. Mt 28:19).

-----
Catholic-link.com is a website run by a group of young Catholics seeking to offer videos and resources to help others in their apostolate. See us on Facebook!
---
Videos and resources for Catholic apostolate.

By Tony Magliano
The best way to remember those who have been killed in battle is to work for the day when others will no longer be sent to take their place. Prayerfully reflecting on how to move away from war and war preparation should be central to every Memorial Day.Why do ... continue reading
---

By Ann Scneible (CNA/EWTN News)
The feast of the Holy Trinity is an invitation for us to commit to enriching our everyday relationships by promoting communion, consolation, and mercy, Pope Francis said during his weekly Sunday Angelus address. Vatican City, Rome (CNA/EWTN News) - "Our being created ... continue reading
---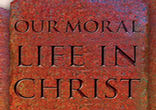 By Deacon Keith Fournier
What we choose determines who we become. Choosing what is good changes the chooser, empowering him or her to proceed along the pathways of virtue and develop the habitus - or habits- which promote Christian character. The Catechism of the Catholic Church ... continue reading
---

By Marshall Connolly (CALIFORNIA NETWORK)
Ever since the reveal of the Third Secret of Fatima in 2000, several people have insisted there's more to the secret than what the public was told. These rumors have taken a life of their own, prompting the Holy See to speak out against them. LOS ANGELES, CA (Catholic ... continue reading
---

By (CNA/EWTN News)
Recognizing the difference between a person who's possessed and a person struggling with a mental illness or other infirmity is a vital part of the ministry of exorcism, according to a long-time exorcist and priest. Rome, Italy (CNA/EWTN News) - Father Cipriano de Meo, ... continue reading
---

By (CNA/EWTN News)
It's a major miracle that you've probably never heard of. Lima, Peru (CNA/EWTN News) - On Sunday, Oct. 3, 1847, more than 2,000 people in Ocotlán, Mexico saw a perfect image of Jesus Christ crucified that appeared in the sky for more than 30 minutes.Approved by the ... continue reading
---

By (CNA/EWTN News)
During his Mass on Thursday, Pope Francis preached a warning to the rich who oppress the poor, focusing on employers who accumulate wealth by misusing those who work for them. Vatican City, Rome (CNA/EWTN News) - "We consider this drama of today: the exploitation of ... continue reading
---

By Kenya Sinclair (CALIFORNIA NETWORK)
William Friedkin, the director of famous horror film "The Exorcist," described a time he was invited to document a real exorcism at the Vatican. LOS ANGELES, CA (Catholic Online) - According to AFP, Friedkin shared his experience at the Cannes film festival Thursday ... continue reading
---

By Kenya Sinclair (CALIFORNIA NETWORK)
We all have bad days - but did you know the devil preys on you when you are the most vulnerable? LOS ANGELES, CA (Catholic Online) - Life is never easy for long. Children, work, school and illness often interfere with the plans we've made for ourselves, and it is ... continue reading
---

By Adelaide Mena (CNA/EWTN News)
Speaking in Washington, D.C. on Tuesday, Cardinal Robert Sarah enjoined Catholics to resist "ideological colonization" and the removal of God from society, in order to help the Church resist threats to the family and religious freedom around the world. Washington D.C., ... continue reading
---
All Living Faith News