While one has no choice in making himself available for the unrelenting and steady advance of death, by uniting ourselves to the saving death of Christ crucified, life triumphs over death, and the victor is crowned with everlasting life.
There are no ranks among the victors over death for libertines, religious freethinkers, and those who value pride and power over meekness, humility and love. Those who raise the banner of triumph, adorned with everlasting life, do so by the saving death of Christ. While we have no choice in making ourselves available for death, with proper preparation through a life lived for love of God and love for the truth, uniting ourselves to Christ crucified, at the moment of its arrival we can say joyfully: "O death, where is thy sting?" (Hosea 13:14).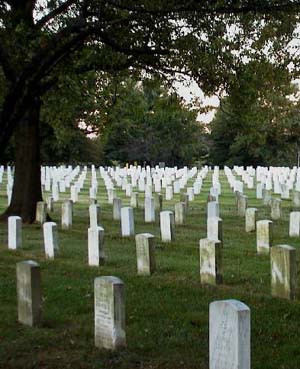 Highlights
Catholic Online (www.catholic.org)
5/10/2013 (3 years ago)
Published in Living Faith
Keywords: death, physical death, afterlife, life after death, death of the body, what happens after death, Christ crucified, particular judgement, general judgment, judgment, meeting God, sleeping in death, sleeping in Christ, preparing for death, preparation for de
---
GLADE PARK, CO (Catholic Online) -- Seneca, a man who shared an approximate time of birth with Jesus Christ, wrote an essay in Rome titled "On The Shortness of Life" in about the year 55 A.D. It focuses on the dangers of preoccupation, and on the precious, irretrievable nature of time and its often unrecognized value in the life of the human person. Following is a short excerpt:

"No one will bring back the years; no one will restore you to yourself. Life will follow the path it began to take and will neither reverse nor check its course. It will cause no commotion to remind you of its swiftness, but glide on quietly. It will not lengthen itself for a king's command or a people's favor. As it started out on its first day, so it will run on, nowhere pausing or turning aside. What will be the outcome? You have been preoccupied while life hastens on. Meanwhile death will arrive, and you have no choice in making yourself available for that."

Seneca notes that, much sooner than one would think, this life will end. The more we are convinced of its slow and steady onward march, the more shocked we will be when the last day, hour and moment suddenly arrives. How much time do we spend daily in preparing for death's unanticipated, quiet or violent appearance? Further, how is one to be made ready for this once-in-a-lifetime event, so often banished from our thoughts as if it could somehow be avoided by the silly refusal to give it recognition, while it nevertheless continues its unwavering advance?

What is it like to die? Regardless of how we might cast death from our thoughts, closing the mind to the inevitable while busying ourselves with the present, we shall one day know it well. Whatever glittery treasures have been erected, whatever power may be wielded in the present, in death these things provide less leverage and persuasive weight than a single, insignificant blade of straw. In that moment, humility before God must reign supreme, for we must let go of every once of self-reliance, since we are powerless to do anything save to hopefully await those most highly desirable words of mercy: "Well done, good and faithful servant; you have been faithful over a little, I will set you over much; enter into the joy of your master" (Mt 25:21).

Unfortunately, so heavily preoccupied with the minor details of contemporary living, we often fail to recognize that a good death is the goal we ought to have in mind as we rise each morning and continue on our way throughout the day. In carefully and wisely ordering our life toward a good death, we then order our life properly in relation to God, who is ultimately responsible for sustaining us in life, death, and beyond into eternal life. As Catholics pray in Night Prayer of the Liturgy of the Hours: "Into your hands, Lord, I commend my spirit."

Perhaps part of the solution to this problem of ignoring death and failing to prepare for it, is to think about who we are. It is not enough to simply know that we are people, that we desire things, and then proceed in blind, hungry pursuit of these things while the Sun tracks steadily across the sky. We are human persons made in the image and likeness of God and composed of body and soul, whose destiny is not annihilation against a dark, impenetrable wall called death but rather a new and glorified state of life as a resurrected people. We are made to share in the glorious everlasting life of God. However, the attainment of eternal communion with God is predicated on dying in a state of loving God; i.e. in God's friendship rather than having died unrepentant and in rejection of him.

That we are destined to be resurrected does not mean we shall "go to sleep" until Christ returns and the general resurrection of the dead occurs (see CCC 997 ff.). The human soul is spiritual, immaterial and immortal: it cannot be "killed" nor destroyed, and therefore does not "sleep" in death. On the contrary, as the soul passes through the veil of death and separates from the body it experiences the particular judgement (see CCC 1021-1022), after which it proceeds either to heaven directly, to heaven via the merciful and loving purification of purgatory, or to hell directly. The body dies and sleeps in death as it awaits the resurrection, not the soul. The reality of these two final states, heaven or hell, should be enough to awaken everyone to the need for preparation for death's imminent arrival.

"At the evening of life, we shall be judged on our love"--St. John of the Cross

We ought to be mindful, then, that we are body and soul. Too often, people give all attention to the body, focusing on satisfying its physical needs and desires, while giving little or no thought to the soul, its spiritual and immortal nature, and to careful preparation for the next life. St. Theresa of Avila, Doctor of the Church, wrote about this very situation:

"It is no small pity, and would cause us no little shame, that, through our own fault, we do not understand ourselves, or know who we are. Would it not be a sign of great ignorance, my daughters, if a person were asked who he was, and could not say, . . . though that is great stupidity, our own is incomparably greater if we make no attempt to discover what we are, and only know that we are living in these bodies, and have a vague idea, because we have heard it and because our Faith tells us so, that we possess souls. . . . All our interest is centered in the rough setting of the diamond, and the outer wall of the castle--that is to say, in these bodies of ours" (Interior Castle 4).

Perhaps, also, wariness against the distinctly contemporary tendency to view life as a type of game is in order. Some align themselves with the enemy of truth, the devil, and play for temporal  but fleeting winnings; others roll the dice for both temporal and eternal rewards, hoping to skate to heaven through an unwanted yet required stay in purgatory after relishing in a multitude of earthly delights. Still others--dare we say few?--understand that life is an unrepeatable opportunity to grow and mature in love for Christ, infuse love everywhere throughout the world, and gain an everlasting share of glory with God. In any case, life is not a game, for the stakes are vast and forever.

"The Lord sends us into spiritual combat. It is a fight to the death that he himself has undertaken," wrote then Cardinal Jorge Mario Bergoglio prior to his election as Pope Francis to the Chair of Peter, "and one that we too are invited to identify as our own ultimate battleground, conscious that it is God's war. For it is a war waged 'against the enemy of human nature,' that is, in the language of Saint Ignatius, the devil. It is also the war waged by 'the friend of human nature,' the Lord Jesus, who wants to win us for God and to gather up into himself all that is good in creation in order to offer it to the Father, to the praise of his glory.

"What is at stake in this war? It is whether in my heart, as well as in the heart of the Church and of humanity itself, the Kingdom of Heaven will be established, with his law of love and the Lord's way of life: poverty, humility, and service. Or whether the kingdom of this world will triumph, with its laws and values of wealth, vanity, and pride."

The definitive solution to the problem of death is a dynamic encounter with the Person of Jesus Christ, who, as the Word made flesh, died for humankind that we might, in living for him, share in his own everlasting life. Jesus is the divine and human Healer who removes our fear of death, not by covering it over or by ignoring it, but by destroying death itself through his saving death and the communication of his supernatural life to those who love him. As St. Paul teaches, in virtue of baptism into Christ's death, those who have died with Christ will also live with him (Rom 6:3, 8). Christ crucified is, then, the light that burns away death. However, it is not enough to simply say "I believe," and then continue sleepily and heedlessly onward as if to be Christian means nothing more than making the phrase "do not be afraid" the standard by which to live.

To prepare for death is, then, to live by the words and deeds of Jesus Christ--all of them. Here we must pay special concern for the one, holy catholic and apostolic Church Jesus himself instituted two thousand years ago (see Mt 16:17-19) as the pillar and foundation of the truth (1 Tim 3:15), today led by Pope Francis and the bishops around the world in communion with him, whose words of truth and sacraments of life provide the warm, healing light we so desperately need to burn away the icy horrors of death.

Because life is a real spiritual battle, the importance of truth cannot be overemphasized. There are no ranks among the victors for libertines, religious freethinkers, and those who value pride and power over meekness, humility and love. Those who raise the banner of triumph, adorned with everlasting life, do so by the saving death of Christ. Humanity needs to know and understand its origin, purpose and destiny; how to live and what it means to live; how to die and what it means to die. Simply, we need to understand the story of God and the story of humanity. As a result of our smallness, finitude and failings, the darkness of the intellect and the weakness of the human will, the fullness of the truth that subsists in the Church and which she transmits to the world becomes a matter crucial to spiritual health.

While we have no choice in making ourselves available for death, as Seneca noted, with proper preparation through a life lived for love of God and love for the truth, uniting ourselves to Christ crucified, at the moment of its arrival we can say joyfully: "O death, where is thy sting?" (Hosea 13:14).

-----

F. K. Bartels is a Catholic writer who knows the Catholic Church transmits the fullness of truth and offers the fullest means of salvation; therefore his Catholic Faith is one of the greatest gifts a man could ever receive. He is a contributing writer for Catholic Online. Visit him also at joyintruth.com

---
Copyright 2016 - Distributed by THE CALIFORNIA NETWORK
Pope Francis Prayer Intentions for May 2016
Universal:
Respect for Women: That in every country of the world, women may be honored and respected and that their essential contribution to society may be highly esteemed.
Evangelization:
Holy Rosary: That families, communities, and groups may pray the Holy Rosary for evangelization and peace.

By (CNA/EWTN News)
There's a demon that specializes in attacking the family, said exorcist César Truqui, a priest who participated in a course on exorcism held in Rome last year. Rome, Italy (CNA/EWTN News) - Fr. Truqui warned that everything that is harming the family, including ... continue reading
---

By Kenya Sinclair (CALIFORNIA NETWORK)
During an interview, Cardinal Robert Sarah explained the importance of priests facing east during Mass. LOS ANGELES, CA (Catholic Online) - In an interview with French Catholic magazine Famille Chrétienne, Cardinal Sarah, who is the prefect of the Congregation for ... continue reading
---

By Kenya Sinclair (CALIFORNIA NETWORK)
Rev. V. A. Anthony, of Brethren Assembly Church in Satna, his wife Prabha and one unnamed woman have been arrested in Aber, India after being accused of "forced conversions" and blaspheming against Hinduism. LOS ANGELES, CA (Catholic Online) - According to Christian ... continue reading
---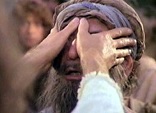 By Deacon Keith Fournier
The same Jesus who passed by Bartimaeus is alive today. The Good News is that no matter what has happened in our past, Jesus walks into the dusty streets of our lives this day. We simply need the eyes of living faith to see Him and the renewed heart to follow Him ... continue reading
---

By Kenya Sinclair (CALIFORNIA NETWORK)
In an attempt to make the Bible more interactive and entertaining to millennials, the King James Version (KJV) of the Bible has been translated with help from popular emoticons. LOS ANGELES, CA (Catholic Online) - According to The Memo, the new Bible, marked as ... continue reading
---

By Kenya Sinclair (CALIFORNIA NETWORK)
A new study revealed Welsh and English Catholics hold the highest retention rate of any denomination but maintain the lowest conversion rates. LOS ANGELES, CA (Catholic Online) - The report, titled the "Contemporary Catholicism in England and Wales," was issued by the ... continue reading
---

By Elise Harris (CNA/EWTN News)
For Pope Francis, prayer is neither a "magic wand" used to get what we want nor something casual we do only when we feel like it, but is rather the strength that sustains our faith in difficult moments. Vatican City, Rome (CNA/EWTN News) - "Jesus says that we need 'to ... continue reading
---

By Andrea Gagliarducci (CNA/EWTN News)
Former Pope Benedict XVI could appear in public once again on June 29, the 65th anniversary of his priestly ordination. Vatican City, Rome (CNA/EWTN News) - Speaking after the May 20 presentation of a book dedicated to Benedict XVI's pontificate, Archbishop Georg ... continue reading
---

By Tony Magliano
The best way to remember those who have been killed in battle is to work for the day when others will no longer be sent to take their place. Prayerfully reflecting on how to move away from war and war preparation should be central to every Memorial Day.Why do ... continue reading
---

By Ann Scneible (CNA/EWTN News)
The feast of the Holy Trinity is an invitation for us to commit to enriching our everyday relationships by promoting communion, consolation, and mercy, Pope Francis said during his weekly Sunday Angelus address. Vatican City, Rome (CNA/EWTN News) - "Our being created ... continue reading
---
All Living Faith News