Whatever his frustrations with the public stance of the Church on issues that affect Italy's national interests, matters upon which the faithful can legitimately argue since they largely involve areas of political prudence, it seems that Magdi Allam has traded in his Catholic heritage for a mess of Italian right-wing, nationalistic porridge. 
CORPUS CHRISTI, TX (Catholic Online) - Five years ago, in a highly-publicized event, Magdi Cristiano Allam, an Egyptian-born Muslim, naturalized Italian citizen, former contributor to Manifesto and Repubblica, and vice-director of the Corriere della Sera, left Islam and converted to Catholicism.  The event received significant press coverage because this notable convert was baptized by then-Pope Benedict XVI at St. Peter's Basilica during the Easter Vigil on March 22, 2008. 

Allam was instructed in the Catholic doctrine by Archbishop Rino Fisichella, head of the Pontifical Council for the New Evangelization, and was sponsored by Maurizio Lupi, a high-ranking member of the Forza Italia party, a political party that was founded by Silvio Berlusconi, the former prime minister.  You'd have thought with that behind him, the Faith would have stuck.

Unfortunately, after five years as a Catholic, Allam has announced in a very public way that he has left the Catholic Church.  "I believe in Jesus . . . . but I no longer believe in the Church," he wrote in an editorial in the Italian daily Il Giornale.

"My conversion to Catholicism, which came at the hands of Benedict XVI during the Easter Vigil on March 22, 2008," Allam explains in the Monday-edition of the right-wing Milan daily newspaper Il Giornale, "I now consider over, in line with the end of his pontificate."

While he describes his decision as "extremely painful," he attributes the decision to a variety of factors, all of which he addresses in his editorial.

A number of things apparently triggered Allam's decision.  The most important and overriding reason in Allam's view was the Church's accommodating policies regarding Islam, a position which is resulting he says in practical dhimmitude and impairing the proclamation of the Gospel. 

Other reasons include the Church's anti-national positions regarding immigration which hamper the Italian desire to preserve their culture from foreign elements caused by illegal immigration.  Also in play is what Allam calls the recent "papalotry" arising from out of the recent resignation of Benedict XVI and the election of Pope Francis.  Finally, Allam appears to have rejected some of the Church's teachings on moral theology and ecclesiastical disciplines.

As Allam explains it: "The thing that drove me away from the Church more than any other factor was religious relativism, in particular the legitimization of Islam as a true religion."  In Allam's view, Islam is an "intrinsically violent ideology," and does not deserve the respect that it is getting from those responsible for fashioning the Church's public stance regarding Islam including the papacy and the curia. 

It is an error of first proportion to legitimize even implicitly Islam as a true religion where "Allah is a true God, and Muhammad a true prophet, the Qur'an a sacred text, and mosques as places of worship."  This, he says, is nothing less than "genuine suicidal folly" and a practical relativism.

As examples of this excessive accommodation, Allam pointed to Blessed John Paul II's controversial kissing of the Qur'an, and Benedict XVI's placing his hand on the Qur'an while facing Mecca when praying in the Blue Mosque in Instanbul. 

It is clear to Allam that this sort of accommodation will increase under Pope Francis, who spoke early in his pontificate about the Muslims "who adore the one God, living and merciful," and who has announced that he looks forward to continuing dialogue especially with Islam.

While the Church speaks--in the words of Benedict XVI--of the "dictatorship of relativism," Allam observed, "the truth is that the Church is, from a practical [literally, physiological] perspective, relativist (fisiologicamente relativista)."

Moreover, in Allam's view, the Church's message against the dictatorship of relativism and in favor of a confident Christian message is encumbered by the fact that it recognizes and promotes modern secular society, with its tolerant acceptance of multiculturalism, itself a relativistic secular social creed. 

Additionally, he complains that the Church has taken a globalist and therefore anti-nationalistic, pro-immigration, and hence anti-Italian ideology.  As a result of these positions, the Church in Allam's view, has pitted herself against the common good of nation states, in particularly--as far as Allam is concerned--Italy.

"I am opposed to globalism," Allam stated, "which opens unconditional national borders based on the principle that humanity as a whole must be conceived as brothers and sisters, that the whole world should be viewed as a single land available to all mankind." 

Against such a view, Allam stated that he was "convinced that the indigenous people should be entitled to enjoy the right and the duty to preserve their culture and their heritage," a position the Church has not only not publicly aligned itself with, but has placed itself in practical opposition to.

"I am opposed to that sort of doing good that makes the Church stand as the highest protector of immigrants, including and especially illegal immigrants," Allam wrote.  "I am for the ordering society in accordance with rules, and the first rule is that in Italy we must first ensure the good of the Italians," thus "correctly applying the exhortation of Jesus to 'love your neighbor as you love yourself.'"  Charity for Allam begins at home and embraces Italians first and aliens second.

In Allam's view, Islam has to be rigorously opposed as "incompatible with our civilization and fundamental human rights," which are based upon Christian values.  It is of the highest imperative to have a more steeled resolve against Islam.  "I am more convinced than ever," Allam wrote, "that Europe will end up being subjugated to Islam just like what happened beginning in the seventh century on the other side of the Mediterranean." 

His reference, of course, is to the Islamic conquest of the Middle East and Northern African, including such Christian centers such as Damascus, Antioch, and Alexandria.  Magdi Allam is not the only one who has expressed such concern.

Magdi Allam also complained of what he characterized as "papalotry" arising from an undue and excessive attachment to the person of the Pope which places him above criticism for practical decisions which do not have anything to do with his teachings ex cathedra.

Finally, it appears that Allam has trouble with some of the Church's disciplines and moral teachings.  In his article, he accuses the Church as being "practically tempted" (fisiologicamente tentata) by evil, pointing to its public positions regarding morality which "requires behaviors that are in conflict with human nature, such as priestly celibacy, abstaining from sexual relations outside of marriage, the indissolubility of marriage, in addition to the temptation of money."  This cryptic comment suggests that he rejects the Church's positions on the disciplinary or moral matters.

"I will continue to believe in Jesus, whom I have always loved and will continue to identify with Christianity as the civilization that more than any other brings man closer to God who chose to become man."  The Jesus Allam loves is not clearly the Jesus as the Church sees him, but Jesus as Allam sees him.

It appears that Allam has forgotten a basic tenet of Catholicism and traditional, at least traditional Western, Christianity: ubi Petrus, ibi ecclesia; ubi ecclesia, ibi Christi est.  Where Peter is, there is the Church.  Where the Church is, there is Christ. 

There are hundreds of gates into the Church observed G. K. Chesterton.  Unfortunately, there are hundreds of gates out, as well.  We can always come up with some grievance to excuse our lack of fidelity, to rationalize our loss of Faith, to justify our disobedience to the Lord.

Whatever his frustrations with the public stance of the Church on issues that affect Italy's national interests, matters upon which the faithful can legitimately argue and even differ with the hierarchy since they largely involve areas of political prudence, it seems that Allam has traded in his Catholic heritage for a mess of Italian right-wing, nationalistic pottage. 

Bad move, Magdi.  Bad move.  It's not smart to join the ranks of Esau and go into the wilderness alone.  I'd rather wrestle with God like Jacob and even put up with the treason of the clerics, so long as I always keep the Faith and never break ranks from the Body of Christ.  I shall pray for you and for your return.

-----

Andrew M. Greenwell is an attorney licensed to practice law in Texas, practicing in Corpus Christi, Texas.  He is married with three children.  He maintains a blog entirely devoted to the natural law called Lex Christianorum.  You can contact Andrew at agreenwell@harris-greenwell.com.
---
Copyright 2016 - Distributed by THE CALIFORNIA NETWORK
Pope Francis Prayer Intentions for May 2016
Universal:
Respect for Women: That in every country of the world, women may be honored and respected and that their essential contribution to society may be highly esteemed.
Evangelization:
Holy Rosary: That families, communities, and groups may pray the Holy Rosary for evangelization and peace.

By Kenya Sinclair (CALIFORNIA NETWORK)
Notorious atheist group Freedom From Religion Foundation (FFRF) has struck again, this time at an East Liverpool high school in Ohio. LOS ANGELES, CA (Catholic Online) - The Ohio school district was forced to ban The Lord's Prayer after the FFRF complained the prayer ... continue reading
---

By Elise Harris (CNA/EWTN News)
On Sunday Pope Francis celebrated a special jubilee for deacons, telling them that a good servant is one who forgets themselves, letting go of their own plans and humbly placing their lives at the disposal of those to whom they are called to minister. Vatican City, ... continue reading
---
By (CNA/EWTN News)
A group of 61 cloistered nuns from six monasteries in Santiago, Chile made an historic visit to the local Women's Prison Center to spend time with the inmates and attend Mass with them. Santiago, Chile (CNA/EWTN News) - "I don't know if in the 400 years of the history ... continue reading
---

By Ann Schneible (CNA/EWTN News)
The story of a young migrant girl who drowned at sea was at the heart of Pope Francis' address to some 400 children who on Saturday had traveled to the Vatican from the southern Italian region of Calabria. Vatican City, Italy (CNA/EWTN News) - Speaking off the cuff to ... continue reading
---

By (CNA/EWTN News)
There's a demon that specializes in attacking the family, said exorcist César Truqui, a priest who participated in a course on exorcism held in Rome last year. Rome, Italy (CNA/EWTN News) - Fr. Truqui warned that everything that is harming the family, including ... continue reading
---

By Kenya Sinclair (CALIFORNIA NETWORK)
During an interview, Cardinal Robert Sarah explained the importance of priests facing east during Mass. LOS ANGELES, CA (Catholic Online) - In an interview with French Catholic magazine Famille Chrétienne, Cardinal Sarah, who is the prefect of the Congregation for ... continue reading
---

By Kenya Sinclair (CALIFORNIA NETWORK)
Rev. V. A. Anthony, of Brethren Assembly Church in Satna, his wife Prabha and one unnamed woman have been arrested in Aber, India after being accused of "forced conversions" and blaspheming against Hinduism. LOS ANGELES, CA (Catholic Online) - According to Christian ... continue reading
---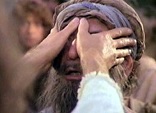 By Deacon Keith Fournier
The same Jesus who passed by Bartimaeus is alive today. The Good News is that no matter what has happened in our past, Jesus walks into the dusty streets of our lives this day. We simply need the eyes of living faith to see Him and the renewed heart to follow Him ... continue reading
---

By Kenya Sinclair (CALIFORNIA NETWORK)
In an attempt to make the Bible more interactive and entertaining to millennials, the King James Version (KJV) of the Bible has been translated with help from popular emoticons. LOS ANGELES, CA (Catholic Online) - According to The Memo, the new Bible, marked as ... continue reading
---

By Kenya Sinclair (CALIFORNIA NETWORK)
A new study revealed Welsh and English Catholics hold the highest retention rate of any denomination but maintain the lowest conversion rates. LOS ANGELES, CA (Catholic Online) - The report, titled the "Contemporary Catholicism in England and Wales," was issued by the ... continue reading
---
All Living Faith News