Fr. Pontifex talks about some of the changes you'll notice this week at Mass.
Enjoy the new video from Fr. Pontifex, this time on the changes you'll see for Holy Week.
---
Copywriter 2015 - Distributed by THE NEWS CONSORTIUM
Pope Francis Prayer Intentions for March 2015
Universal:
Scientists: That those involved in scientific research may serve the well-being of the whole human person.
Evangelization:
Contribution of women: That the unique contribution of women to the life of the Church may be recognized always.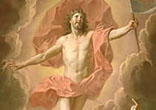 By Deacon Frederick Bartels
The dream of God is a dream of unending, divine love. His only Son, our Lord Jesus Christ, sacrificed his human life for this Dream: the redemption of humankind and the gift of eternal life and perfect happiness. Heaven is the divine dream that is not but a dream, it ... continue reading
---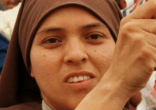 By Catholic Online (NEWS CONSORTIUM)
Pope Francis is said to be considering a trip to Cuba this coming September. The papal visit would tie into his visit to the United States. The gesture could lead to improving relations both between Cuba and the U.S. LOS ANGELES, CA (Catholic Online) - Vatican ... continue reading
---

By Talia Ramos (NEWS CONSORTIUM)
In a 14th century book, a green-skinned character was painted, resembling Yoda. Just like the Star Wars icon, the painted character in the old religious documents is donning a white cloak and has spiky, long fingers and the pointed ears sticking out. Although there is ... continue reading
---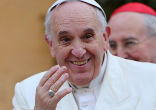 By CNA/EWTN News
Pope Francis has warned against gender theories which seek to eradicate differences between man and woman, saying they perpetuate the very problems they are trying to solve. (CNA/EWTN News) - "Experience teaches us: to know each other well and grow in harmony, ... continue reading
---

By Hannah Raissa Marfil (NEWS CONSORTIUM)
Women, and men, should be wary of whom they shall live with for the rest of their lives. Marriage is not a temporary commitment, it lasts for a lifetime no matter how you will put it --- two people still shared the same vows to cherish one another through a sacred ... continue reading
---

By Nikky Andres (NEWS CONSORTIUM)
Pope Francis will host a major summit on April 28 entitled "Protect the Earth, Dignify Humanity: The Moral Dimensions of Climate Change and Sustainable Development." MUNTINLUPA, PHILIPPINES (Catholic Online) - The conference will feature famous American economist, ... continue reading
---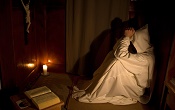 By Deacon Ian VanHeusen
Among many Christians who are honestly seeking to deepen their prayer life, there is a genuine concern about erroneous forms of prayer. People should be careful to accept practices which diverge from the faith they have received, whether through the family or in a ... continue reading
---

By Matt Waterson (NEWS CONSORTIUM)
The year-long inquiry into American nuns by the Holy See's Congregation for the Doctrine of the Faith has concluded, and will not take any action against the Leadership Conference of Women Religious (LCWR), the body that governs around 80 percent of nuns in the ... continue reading
---

By Hannah Raissa Marfil (NEWS CONSORTIUM)
Reverend Percy McCray suggests that leaders of faith should undergo in-depth training programs to better deal with cancer-stricken patients and their hurting families. According to McCray, as it stands now, most churches across the United States lack the proper ... continue reading
---

By Tony Magliano
According to the New York Times, during a White House luncheon in 1954 Winston Churchill said, "To jaw-jaw [talk-talk] always is better than to war-war." While clearly not a pacifist, the United Kingdom's World War II prime minister had seen upfront the absolute horror ... continue reading
---
All Living Faith News