The latest video in his Lenten series.
Fr. Pontifex is sharing a new video for Lent.
LOS ANGELES, CA (Catholic Online) - Fr. Pontifex has shared a new video for Lent. Check back on Wednesdays during Lent for regular installments.
---
Copywriter 2015 - Distributed by THE NEWS CONSORTIUM
Pope Francis Prayer Intentions for March 2015
Universal:
Scientists: That those involved in scientific research may serve the well-being of the whole human person.
Evangelization:
Contribution of women: That the unique contribution of women to the life of the Church may be recognized always.

By Atarah Haely (NEWS CONSORTIUM)
A comparison among modern celestial events may help find what caused Apostle Paul to lose his eyesight for three days. His temporary blindness is an important historical event for the Christians as it led to where religion and the world is today, making it a ... continue reading
---

By Catholic Online (NEWS CONSORTIUM)
An amazing conference striving to bring the Gospel to the streets will be held in San Clemente, CA on May 2. Speakers will focus on inspiring followers of Christ to apply the Gospel to today's social issues. LOS ANGELES, CA (Catholic Online) - Those attending will ... continue reading
---

By Tony Magliano
"On the evening of that first day of the week," according to the Gospel of John, "when the doors were locked, where the disciples were... Jesus came and stood in their midst and said to them, 'Peace be with you.' " To his closest followers, who feared that they too ... continue reading
---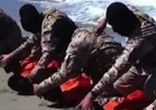 By Catholic Online (NEWS CONSORTIUM)
In speaking of the wholesale slaughter of at least 30 Ethiopian Christians by the Islamist State in Libya, Pope Francis declared that the blood of Christians "is a testimony which cries out to be heard by everyone who can still distinguish between good and ... continue reading
---

By Atarah Haely (NEWS CONSORTIUM)
Issuing a pro-gun letter to the members of the church, Reverend Edward Fride encourages having guns and attending a concealed pistol license (CPL) classes. Through the letter, the pastor from the Christ the King Catholic Church in Ann Arbor, Michigan, warned there may ... continue reading
---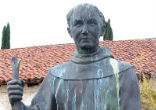 By Catholic Online (NEWS CONSORTIUM)
Pope Francis is scheduled to personally preside over the canonization ceremony of Father Junipero Serra in Washington, D.C. on September 23 during his U.S. visit. LOS ANGELES, CA (Catholic Online) - The ceremony will take place in the open space in front of the ... continue reading
---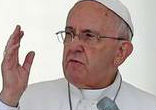 By Catholic Online (NEWS CONSORTIUM)
Pope Francis, at mass in St. Martha's House, recalled that many people follow Jesus simply out of self-interest. This "spirit, which lies behind or beneath a varnish of Christianity leads people to live like pagans," he warned. LOS ANGELES, CA (Catholic Online) ... continue reading
---

By Talia Ramos (NEWS CONSORTIUM)
Social media and the Internet has made it easier to share anything anywhere. Most of the time we spend in cyberspace, we see come across wonderful statements --- about life, love and other concerns. It assures us that we are not alone, we are going to beat every ... continue reading
---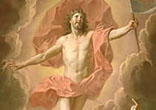 By Deacon Frederick Bartels
The dream of God is a dream of unending, divine love. His only Son, our Lord Jesus Christ, sacrificed his human life for this Dream: the redemption of humankind and the gift of eternal life and perfect happiness. Heaven is the divine dream that is not but a dream, it ... continue reading
---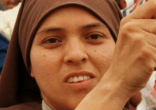 By Catholic Online (NEWS CONSORTIUM)
Pope Francis is said to be considering a trip to Cuba this coming September. The papal visit would tie into his visit to the United States. The gesture could lead to improving relations both between Cuba and the U.S. LOS ANGELES, CA (Catholic Online) - Vatican ... continue reading
---
All Living Faith News