News signs of activity at Yellowstone prompt concerns that supervolcano is about to kill millions of people
---
Yellowstone National Park sits on top of deadly supervolcano, overdue for eruption.
Two small earthquakes on March 11, measuring 1.5 and 1.8 have provoked fears that the Yellowstone supervolcano is recharging for another eruption. Experts believe this is now happening. What is unclear is how much time we have before a catastrophic eruption occurs.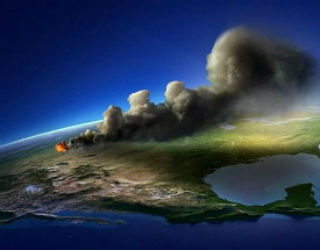 The next Yellowstone supervolcano eruption will change the world. But how much time do we have?
LOS ANGELES, CA (California Network) - A pair of small earthquakes deep under Yellowstone National Park has provoked fear that the supervolcano is recharging for eruption. It is widely believed this is the case. 
A supervolcano is a massive volcano, many times larger than an ordinary volcano. Their eruptions can impact a wide area of land, and can even change weather patterns for decades to centuries. 
What remains to be known is how large the Yellowstone eruption will be, and how much time we have to prepare. The volcano is already long overdue for another eruption, having had its last major eruption about 631,000 years ago.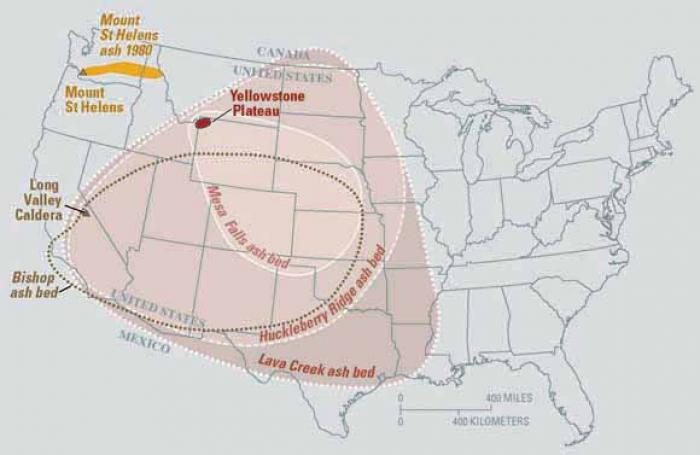 The Yellowstone supervolcano has erupted before, covering much of North America in deep layers of ash.
The pair of quakes follows a much larger swarm that took place in February, consisting of more than 200 quakes. 
The quakes are caused by the filling up of the magma chambers under Yellowstone, which is incredibly large. The volcano has two chambers with enough volume to fill the Grand Canyon about 13 to 14 times over with magma. 
The recharging process is slow and takes centuries, or even thousands of years to happen. 
It's unclear how close to full the Yellowstone magma chambers are. 
Scientists do not see a cause for alarm, at least not yet. While experts agree it is likely another supervolcanic eruption will occur, it is probably hundreds to thousands of years in the future. Certainly there are no signs of an imminent eruption.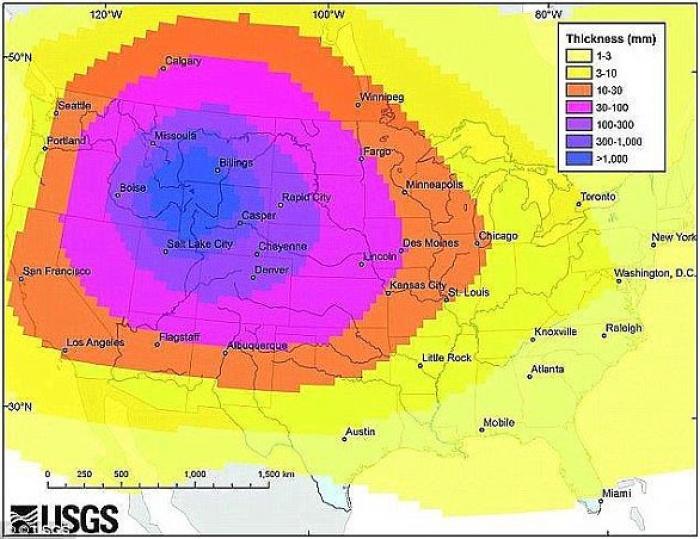 Ash from the Yellowstone eruption would cover most of the United States, and bury places like Salt Lake City.
A more likely scenario is that a small, localized eruption could take place. Before that happens, seismologists would have some warning as there would be swarms of quakes occurring closer and closer to the surface, which would point to the site of the pending eruption. 
This is happening now in Italy where the Campi Flegri supervolcano is showing several signs of an imminent eruption. By imminent, we mean within the next few decades. That eruption is expected to destroy much of the city of Naples. However, the entire supervolcano will not erupt, and there is no wider threat expected. 
The latest activity at Yellowstone is merely a reminder that we live on a dynamic planet where the crust heaves and moves thanks to processes deep under the surface. 
---
Copyright 2018 - Distributed by THE CALIFORNIA NETWORK
Pope Francis Prayer Intentions for July 2018
Priests and their Pastoral Ministry.
That priests, who experience fatigue and loneliness in their pastoral work, may find help and comfort in their intimacy with the Lord and in their friendship with their brother priests.
---
---

In a viral video, a man is seen taunting a bison in Yellowstone National Park. The behavior is both unacceptable and dangerous and serves ... continue reading
---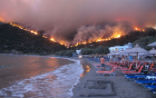 An epic heatwave is gripping the northern hemisphere, shattering records, exacerbating fires, and killing people. This heatwave is ... continue reading
---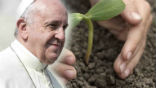 A startling new statistic reveals we are consuming the Earth's resources much faster than nature can restock them. Such rampant consumption ... continue reading
---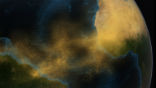 A massive dust storm has blown out of the Sahara and is blanketing Earth from Turkey to Texas. LOS ANGELES, CA (California Network) - A ... continue reading
---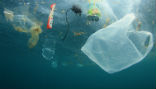 A new study has found that ninety percent of the plastic waste in the oceans comes from ten rivers, all in Asia and Africa. LOS ... continue reading
---