Largest ever earthquake swarm detected under killer Yellowstone supervolcano as magma recharges
---
A record-setting swarm of earthquakes has struck Yellowstone.
Yellowstone is now the site of the largest earthquake swarm ever recorded with 2,357 quakes registered since June. The national park, regarded as one of the most beautiful in the world, sits atop a supervolcano that is recharging for eruption.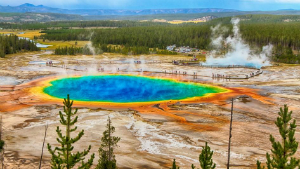 More than 2,300 quakes have rattled Yellowstone this summer.
LOS ANGELES, CA (California Network) -- The largest earthquake swarm ever recorded has been verified under Yellowstone National Park. More than 2,357 quakes have hit the area between June and August 30.
Most of the quakes are small, barely perceptible to people on the surface, but some have been powerful enough to rattle shelves. The most powerful quake was a 4.4 on June 15.
The swarm confirms that the Yellowstone supervolcano is still active and its magma chamber is recharging. As magma pushes up toward the surface, it cracks the rocks around it, causing small earthquakes.
Eventually, the quakes will intensify as the magma comes close to the surface and prepares to erupt.
The supervolcano will blow again, as it has several times in the past. When it does, it will be a catastrophic event, destroying everything for hundreds of miles around. The soot in the atmosphere will cool the planet, bringing about a mini-ice-age. It is likely that millions to billions of people will perish.
The good news is that earthquake swarms are normal, even in Yellowstone. Although the current swarm is a record, it is still a normal occurrence and there is no reason to believe that danger is imminent.
In fact, it could be hundreds of thousands of years before the supervolcano blows again. but, it could also be much less.
The supervolcano that presently has the most attention is Campi Flegrei, in Italy. Mt. Vesuvius is part of this supervolcano complex. That complex is expected to erupt within the next 30 years, although the eruption will be small. It will destroy a significant portion of the city of Naples.
No supervolcano has erupted within the short time of recorded history. There is no cause for alarm in Yellowstone, or in Naples.
---
Copyright 2018 - Distributed by THE CALIFORNIA NETWORK
Pope Francis Prayer Intentions for July 2018
Priests and their Pastoral Ministry.
That priests, who experience fatigue and loneliness in their pastoral work, may find help and comfort in their intimacy with the Lord and in their friendship with their brother priests.
---
---

In a viral video, a man is seen taunting a bison in Yellowstone National Park. The behavior is both unacceptable and dangerous and serves ... continue reading
---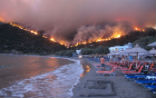 An epic heatwave is gripping the northern hemisphere, shattering records, exacerbating fires, and killing people. This heatwave is ... continue reading
---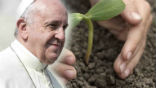 A startling new statistic reveals we are consuming the Earth's resources much faster than nature can restock them. Such rampant consumption ... continue reading
---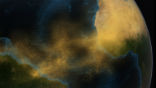 A massive dust storm has blown out of the Sahara and is blanketing Earth from Turkey to Texas. LOS ANGELES, CA (California Network) - A ... continue reading
---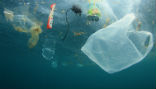 A new study has found that ninety percent of the plastic waste in the oceans comes from ten rivers, all in Asia and Africa. LOS ... continue reading
---