Eruption imminent? Mt. St. Helens quakes as magma rises
---
Earthquake swarm under study by scientists.
Over the past month, we've warned about volcanoes, earthquakes, and what feels like a sudden uptick in global activity.  Although all of the activity seems to fall within "normal" levels, it is still above average and making people uneasy. Now, new reports show that Mt. St. Helens is recharging with magma.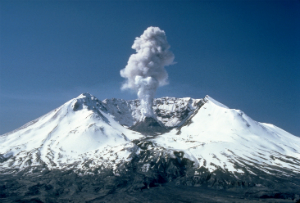 Mt. St. Helens steams in this image showing the new dome within the crater.
LOS ANGELES, CA (California Network) - Mt. St. Helens is one of the most active volcanoes in North America, and in 1980, it literally blew its top, blasting half of an upper slope across pristine woodland, killing 57 people, including a USGS scientist.
The volcano last erupted in 2008, but nothing has rivaled the catastrophic 1980 event. But one thing is certain, if Mt. St. Helens could blow itself up once, it can do so again. This is why the public is alarmed to know that a swarm of earthquakes reveals the volcano is awakening once more.

Several small quakes have been detected between 1.2 and 4 miles beneath the volcano. The quakes measure a mere magnitude of 1.3 or less, and are too small to feel at the surface. However, the pattern of the quakes makes it clear to scientists, magma is rising within the volcano.
As the magma rises, it squeezes through cracks and tunnels beneath the volcano, forcing the rock to expand and fracture. This fracturing causes small quakes which are detected at the surface and can be mapped.
Does this mean Mt. St. Helens is ready to blow?
Actually, it does not. Before volcanoes erupt, there are unmistakable signs. Commonly, the volcano will bulge, the quakes will become larger and more frequent, and gasses will vent. None of those signs have been detected at Mt. St. Helens.
Recharging can also take years. Even after the magma chamber that feeds the volcano fills with lava, and molten rock fills in every gap under the surface, the volcano is not certain to erupt right away. The process of eruption can take place at any time, moving swiftly, or very slowly.
Should we be worried about all of the seismic and volcanic activity around the world?
That depends on what you mean by worried. Should we expect the end of the world to come, that this is a sign of the last days? Not necessarily. Should we be worried enough to prepare kits and store food and supplies in case of a disaster, then yes.
In the wake of a major earthquake or volcanic eruption, it is possible people will have to quickly relocate, or shelter in place for an extended period without help from the outside world. In either case, it helps to have an emergency suitcase handy along with some extra food and water that can be quickly grabbed.
---
Copyright 2018 - Distributed by THE CALIFORNIA NETWORK
Pope Francis Prayer Intentions for FEBRUARY 2018
Say 'No' to Corruption.
That those who have material, political or spiritual power may resist any lure of corruption.
---
---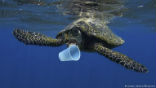 On the sixth day, God gave man stewardship over the creatures of the Earth. With stewardship comes responsibility. According to scientists, ... continue reading
---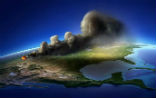 Two small earthquakes on March 11, measuring 1.5 and 1.8 have provoked fears that the Yellowstone supervolcano is recharging for another ... continue reading
---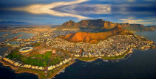 What happens when a city of four million people runs out of water? We are about to find out the hard way, thanks to an epic drought and ... continue reading
---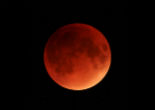 What is a super blue blood moon? LOS ANGELES, CA (California Network) - A blood moon is a lunar eclipse. A supermoon is when the moon ... continue reading
---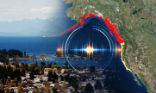 Residents of Kodiak, Alaska were awakened early Tuesday morning by a 7.9 magnitude quake in the Gulf of Alaska. The quake was powerful ... continue reading
---