Satellite confirms fears, ice sheets are melting fast
---
By Marshall Connolly, Catholic Online (NEWS CONSORTIUM)
8/25/2014 (3 years ago)
Catholic Online (https://www.catholic.org)
Cryosat 2 has affirmed that ice mass is being lost at an unprecedented rate.
The European environmental satellite Cryosat 2, has independently confirmed what scientists have been saying for some time - the ice sheets in Antarctica and Greenland are melting. The blame for this melting is laid squarely on global warming and correlates with global sea level rise.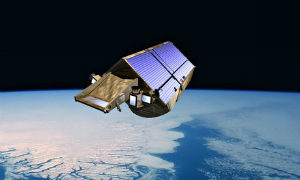 An artist's impression of Cryosat 2. The ESA mission has confirmed that massive ice sheets are melting fast.
LOS ANGELES, CA (Catholic Online) - The European Space Agency's Cryosat 2 has confirmed that the world's largest ice sheets are losing ice much faster than it can be replaced. Ice sheets in Greenland and Antarctica are melting, losing thickness as their ice turns to liquid and flows into the ocean where it contributes to sea level rise.
The rate of loss has also doubled since just 2009, alarming scientists further. The concern is that the impacts of global warming are about to become increasingly apparent as climate change, spurred on by warming, becomes more dramatic.
Keep Catholic Online free, keep it going!
Notably, all of this appears to be happening at a time when the pace of global warming appears to be moderated to a minimal level, creating an apparent paradox that scientists have been struggling to answer. Global warming appears to be on "hiatus" with averages barely rising over the past decade. Despite this hiatus, other changes predicted by scientists as a result of global warming, appear to be developing.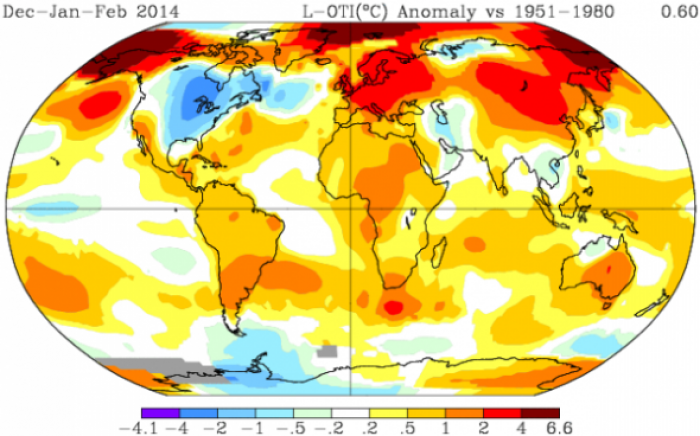 The winter of 2014 was especially warm for most regions, including the western USA and Siberia. Notably, it was exceptionally cold in the American east. This overall temperature pattern has remained constant into the summer of 2014.
Scientists can't agree on the reason behind the global warming hiatus, although they do not think the pace of warming has stopped -only that some previously unaccounted mechanism is absorbing more of the warming, keeping atmospheric temperature rise moderated. However, the hunt for the "missing warming" has continued.
Just last week, the most plausible explanation for this "missing warming" was announced. Scientists announced that the deep Atlantic could be storing the excess heat because of a natural process whereby the Atlantic currents absorb more heat and store it for an extended period. That period could last for another decade or even two, then it will reverse and release the excess heat, leading to a sharp spike in global warming.
However, in the meantime, global warming will remain moderated by the present natural cycle.
The problem with the Atlantic hypothesis is that good, comprehensive data is only dated to 2001 onwards which is right when the hiatus began. Before that time, records suggest the Atlantic was in a cool phase for the previous two decades, and was not absorbing as much heat. However, the data suggesting that isn't as comprehensive.
Scientists have also offered other competing hypotheses to suggest why global warming has paused, suggesting that solar activity or aerosols in the atmosphere could be to blame.
Despite this acknowledged speculation, the impacts of global warming appear to continue. As ice sheets in Antarctica and Greenland melt, they powerfully suggest that the global climate is changing despite what temperature records suggest.
Also, 2014 appears to be among the hottest years on record, even with minimal warming occurring. A notable exception to global warming appears to be in the American east, where temperatures have hit record lows. Speculation also suggests that is also the result of global climate change.
It should also be recognized that the Cryosat 2 mission has demonstrated an increase in ice mass in some places in Antarctica, but mission scientists have warned this is not nearly enough ice increase to offset the losses from elsewhere in the continent.
What can be concluded with virtual certainty, beyond the raw data presented by the Cryosat 2 mission, is that climate models remain inadequate to explain precisely why the climate is behaving the way it is. There does appear to be a powerful, long-term correlation between human activity and global warming, however there remains a number of variables that are not yet factored into the equation.
For example, the north polar ice cap should be entirely melted, should we recall prior predictions from scientists. The fact that Arctic ice remains suggests that something is missing from the calculation. What those variables are and how powerful they are remains to be discovered.
Despite the imperfections in the models, we should rest confident that global climate change is real, the climate is warming, and despite any hiatus, the pace of climate change and warming will eventually increase leading to dramatic changes in many areas.
Certainly, global sea level rise continues at the rate of at least 3mm per year. This rate has increased within the past decade, during the current hiatus. In fact, sea level has increased by over one foot since 1870. Sea level rise is expected to increase for centuries with impacts on coastal communities and marine ecosystems.
All of the trends point upwards, so it is time to move the discussion from "if" global warming is real to "what" we ought to do about it. A delay in that discussion could lead to fewer options later on as the problem accelerates and grows increasingly critical for billions of people who are closely impacted by changes to the environment.
---
Copyright 2018 - Distributed by THE CALIFORNIA NETWORK
Pope Francis Prayer Intentions for APRIL 2018
For those who have Responsibility in Economic Matters.
That economists may have the courage to reject any economy of exclusion and know how to open new paths.
---
---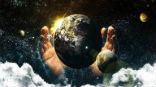 Sunday was Earth Day and Pope Francis called for us "to see the world through the eyes of the God the Creator." As news accumulates to ... continue reading
---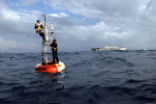 Scientists have detected evidence that global warming is affecting currents in the North Atlantic. These currents are responsible for ... continue reading
---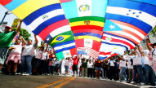 Human migration around the world has increased in the last 30 years. Here's why and where. LOS ANGELES, CA (California Network) - In the ... continue reading
---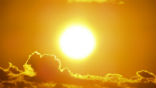 Scientists think the Sun may be approaching a record minimum in its recorded history, a state which could lead to a mini ice age in North ... continue reading
---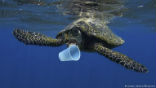 On the sixth day, God gave man stewardship over the creatures of the Earth. With stewardship comes responsibility. According to scientists, ... continue reading
---