Bats are the super animals, science says! New study reveals that not only can these flying pest eaters see sound, but they can also see invisible light
---
Polarized light used by bats to navigate
Polarized light may be a useful tool for bats to navigate, and the greater mouse-eared bat-Myotis myotis-is the first mammal known to navigate using polarized light.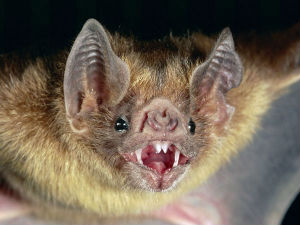 Bats can see with polarized light, and may use it to navigate with, a new study says.
LOS ANGELES, CA (Catholic Online) - Polarized light is light waves that are parallel to each other and vibrate on a single plane. These bats use the polarized rays at sunset to calibrate their internal compass and fly in the right direction, according to a study published in the journal Nature Communications on July 22.

You can bring a light into the darkness with "prayer and action."
"Every night through the spring, summer and autumn, bats leave their roosts in caves, trees and buildings to search for insect prey," said Stefan Greif, a biologist at Queen's University Belfast in Northern Ireland and co-author of the study.
These bats often fly hundreds of miles in a single night, returning to their homes prior to sunrise to avoid predators, "but, until now, how they achieved such feats of navigate wasn't clear," Greif said.
Bats are one well known example of animals using echolocation to sense prey, communicate and navigate while flying, but this sense only extends to about 160 feet, so the researchers thought the animals had to be using another sense to see farther ahead.
Greif and his team showed that 70 adult female bats two different polarization patterns at sunset, then they released them at two different locations in Bulgaria at one in the morning-when there was no polarization visible-about 12 to 16 miles from their home roosts.
Using radio transmitters, the team tracked the animals' movements. The bats shown shifted polarized light flew at a ring angle to the direction of bats shown unshifted polarized light, suggesting that polarized light is used to guide their flight.
While the study did show a direct connection between bat navigation and polarized light, researchers are unsure of how the bats detect the light waves. "We don't know which structure these bats might be using," said the study's co-author, Richard Holland in a statement.
---
Copyright 2018 - Distributed by THE CALIFORNIA NETWORK
Pope Francis Prayer Intentions for FEBRUARY 2018
Say 'No' to Corruption.
That those who have material, political or spiritual power may resist any lure of corruption.
---
---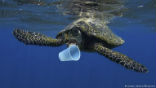 On the sixth day, God gave man stewardship over the creatures of the Earth. With stewardship comes responsibility. According to scientists, ... continue reading
---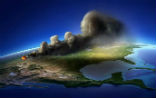 Two small earthquakes on March 11, measuring 1.5 and 1.8 have provoked fears that the Yellowstone supervolcano is recharging for another ... continue reading
---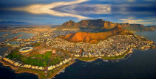 What happens when a city of four million people runs out of water? We are about to find out the hard way, thanks to an epic drought and ... continue reading
---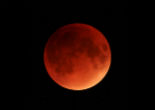 What is a super blue blood moon? LOS ANGELES, CA (California Network) - A blood moon is a lunar eclipse. A supermoon is when the moon ... continue reading
---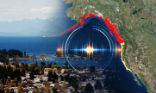 Residents of Kodiak, Alaska were awakened early Tuesday morning by a 7.9 magnitude quake in the Gulf of Alaska. The quake was powerful ... continue reading
---