What is a 'zombie' weather station and why is it bad?
---
By Marshall Connolly, Catholic Online (NEWS CONSORTIUM)
7/7/2014 (3 years ago)
Catholic Online (https://www.catholic.org)
Estimates are inherently inaccurate in a science that requires precision.
Forbes has published an article which alleges that U.S. climate scientists have manipulated climate data, using "zombie" weather stations that did not exist and "estimating" temperature data there. The article also states that a standardized network of NOAA monitoring stations shows the U.S. has cooled instead of warmed and that Antarctic ice is expanding, not shrinking.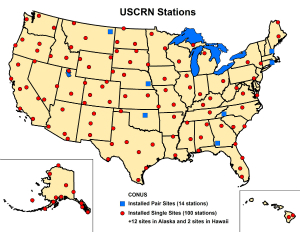 Zombie outbreak locations? No, this is a map of NOAA weather stations that are not made up.
LOS ANGELES, CA (Catholic Online) - In a Forbes article, attached to a recently discussed debate that U.S. climate officials have manipulated data, the author, James Taylor, explains that the trends cited by "alarmists" are the opposite of what is actually happening.
The problem comes from the fact that NOAA estimated temperatures for closed weather stations and favored raw data from more urban, intrinsically hotter locations. In other words, NOAA was cataloging temperatures for weather stations that didn't even exist.
What does the Bible say about the environment? You'll never know unless you read it!
In fact, NOAA and NASA press releases are being blasted with accusations that the people issuing the statements don't understand how climate data is compiled.

Wait a minute. Since when does NOAA and NASA simply NOT KNOW how to compile weather data? After all, compiling this data accurately is among their primary missions. Also, their data collection methods are widely respected and accepted and U.S. climate data is the standard which is used around much of the world.
Apologists are defending the recent adjustments to the data saying there is no "deliberate manipulation" of the data going on.
Once again, this is incredibly upsetting to someone who has long believed climate change to be real and placed faith in scientific consensus.
Debates in scientific circles are to be expected, but basic data gathering methods, such as telling the temperature, and where to take the reading, should be standardized and the standardized methods should be favored. Nobody should be "estimating" anything and trying to pass off their estimation as an accurate reading; an estimation is inherently inaccurate.
According to the standardized NOAA data, taken over the past decade, U.S. temperatures have actually declined by about .4 degrees Celsius and the number of wildfires and other extreme weather events have decreased.
In my personal experience this is not the case. For myself, wildfires and temperatures appear to be more extreme than ever before, however this isn't scientific. This could be simple confirmation bias at work. The raw numbers, free of "estimation" do not lie. Taylor linked to other articles in which he explained that these events are much less frequent now than they were decades ago.
Last year was certainly notable for its quiet hurricane season, among other anomalies.
And then there's that nagging problem with Antarctic sea ice expansion. Arctic ice continues to expand over a wider area, something that seems counter-intuitive from a global warming perspective. How can the planet be warming while the ice expands?
The answer to that is that the Antarctic ice is thinning, and like a melting ice cream cone on pavement, its ice is expanding outward into the ocean. The evidence for this comes from satellite measurements which show the ice is thinning across the continent.
However, the accusation that key climate data has been manipulated is quite serious and it throws the entire issue into doubt, perhaps when it shouldn't be.
Fortunately, a satellite launched last week from Vandenburg AFB in California will help solve the mystery by accurately measuring the amount of CO2 in the atmosphere and telling us what portion of it is natural versus man-made.
We rely on science to allow us to make predictions about the future. This is the practical application of science. Yet when the initial data is inaccurate, then the conclusions must be called into question as well.
Apologists at the Yale Forum have argued that the estimated climate data is not significantly different as to show bias or a conspiracy.
"There is no significant difference between the temperature from discontinuous and continuous stations, suggesting that there was no purposeful or selective "dropping" of stations to bias the data. If anything, discontinuous stations have a slightly higher trend over the century than continuous stations. This result strongly suggests that the discontinuity in station data results from having inadequate resources to gather those records, rather than from some pernicious plot to exaggerate warming trends."
This may easily be the case. Nobody is plotting to confuse the world to advance some black ideology. However when scientists are filling a key role, in this case, the keepers of critical climate data, are seen changing the numbers whether it be for a good reason or not, it invites skepticism.
Even a global warming alarmist like myself needs to take notice.
Unfortunately, this issue has been publicly confused because someone, somewhere has an agenda and they really want to distort the truth. While it's most believable that it's the industrial complex which actively funds a public misinformation campaign that includes the hiring of paid bloggers and academics, catching red-handed changes in (what we assumed to be) sacrosanct data doesn't help those on the other side of the issue either.
Unless they're both lying, of course.
---
Copyright 2018 - Distributed by THE CALIFORNIA NETWORK
Pope Francis Prayer Intentions for APRIL 2018
For those who have Responsibility in Economic Matters.
That economists may have the courage to reject any economy of exclusion and know how to open new paths.
---
---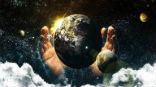 Sunday was Earth Day and Pope Francis called for us "to see the world through the eyes of the God the Creator." As news accumulates to ... continue reading
---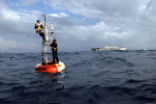 Scientists have detected evidence that global warming is affecting currents in the North Atlantic. These currents are responsible for ... continue reading
---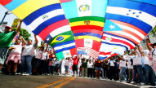 Human migration around the world has increased in the last 30 years. Here's why and where. LOS ANGELES, CA (California Network) - In the ... continue reading
---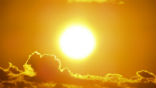 Scientists think the Sun may be approaching a record minimum in its recorded history, a state which could lead to a mini ice age in North ... continue reading
---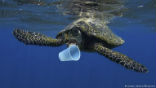 On the sixth day, God gave man stewardship over the creatures of the Earth. With stewardship comes responsibility. According to scientists, ... continue reading
---