How the 'climate change debate' plays into the hands of evil
---
By Marshall Connolly, Catholic Online (NEWS CONSORTIUM)
6/3/2014 (4 years ago)
Catholic Online (https://www.catholic.org)
Obama administration is making climate change a legacy issue.
Regardless of whether or not you believe in climate change, the politics are coming. On Monday, the Obama administration announced plans to slash power plant carbon dioxide emissions by 30 percent over 2005 figures. The cuts, officials say, will help fight climate change.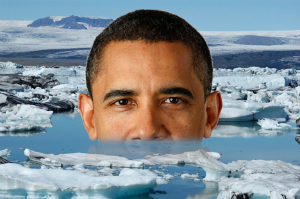 Obama and others will likely capitalize on climate change, making the issue their own as the impacts of that change slowly become apparent.
LOS ANGELES, CA (Catholic Online) -  It is a scientific fact that humans are pumping more CO2 into our atmosphere than the Earth can take up, and that CO2 is a powerful greenhouse gas.
In an effort to prevent CO2 emissions from rising too high, it is predicted that governments will implement various rules to cut emissions and reduce future warming. However, the imposition of those standards will be slow, and they will meet with resistance.
In the United States, Obama's proposed new rules are likely to satisfy nobody. The energy lobby will decry the expensive new regulations and will point out they mean higher rates for electricity. Individuals will also dislike the reduced availability of power to meet their needs. Finally, environmentalists will say the proposal does not go far enough, and express disappointment that states have the ability to delay implementation if they meet certain criteria.
The Obama administration has failed to lead effectively on many issues. It is now looking to climate change as a legacy issue.
The real problem is that government is beginning to use its sweeping powers to mandate changes. Whether one believes global warming is happening, or that it represents a significant danger or not, is largely irrelevant. The Reichstag fire has been lit and the changes are coming.
Today, it's power plant emissions, but there is little evidence that cutting U.S. emissions will have a substantial short-term impact on warming. Countries like China spew far more CO2 into the atmosphere and they are only now willing to consider emissions reductions. Yet it's the developing world and nations such as China that need the most reform. It will come, but in their own time not ours.
Any human intervention will be mild and slow. This means the effects of global warming, both real and political, will probably play out over the decades to come.
There is every reason to believe that both governments and businesses will position themselves to take advantage of this crisis, changing models, imposing new laws and restrictions, some previously unimagined. For example, population controls including forced abortions and sterilizations, may be one of the responses imposed by government upon the rights of people, in the name of global warming.
The prolonged "public debate" over whether global warming is happening, and the slow starts and delays in addressing the crisis are playing directly into the hands of those who would impose draconian restrictions on personal liberty and use the potential crisis to reserve sweeping authority for themselves.
This is why we need to shift the discussion from whether this is happening to how we should handle the problem.
Carbon dioxide emissions from human activity make up not less than 98 percent of emissions, even dwarfing volcanic output in the worst years on modern record. We know this because volcanic, natural emissions and fossil-fuel emissions produce CO2 with slightly different characteristics. Volcanic CO2 is slightly heavier, permitting scientists to distinguish the origins of the individual molecules.
And of course, we know that CO2 is a greenhouse gas. We also observe long-term temperature trends rising, and we are witnessing a major mass extinction event that is clearly caused by human expansion and environmental degradation.
Yet humans are intended to serve as stewards of creation. We're doing a very poor job.
Instead, we devote more energy to the engines of profit and control than we do to conservation and the preservation of liberty within the context of Catholic social teaching.
We have reached a watershed moment. We can continue to argue over the science of what is essentially a settled question, or we can start talking about Catholic ways of being "green" and serving as responsible stewards of creation. We can let partisan politics predicate our scientific and moral views, or we can follow the science and the teachings of our Faith instead.
The only choice we have is to shift the discussion and attempt to restrain the descent into political control that will follow global climate change. As crises become more apparent, as sea levels rise, droughts prolong, and food stocks deplete, we can expect government power to increase. Denial, wait-and-see, and inaction are expensive responses to a very real and growing threat.
---
Copyright 2018 - Distributed by THE CALIFORNIA NETWORK
Pope Francis Prayer Intentions for July 2018
Priests and their Pastoral Ministry.
That priests, who experience fatigue and loneliness in their pastoral work, may find help and comfort in their intimacy with the Lord and in their friendship with their brother priests.
---
---

In a viral video, a man is seen taunting a bison in Yellowstone National Park. The behavior is both unacceptable and dangerous and serves ... continue reading
---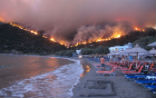 An epic heatwave is gripping the northern hemisphere, shattering records, exacerbating fires, and killing people. This heatwave is ... continue reading
---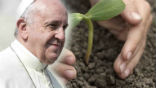 A startling new statistic reveals we are consuming the Earth's resources much faster than nature can restock them. Such rampant consumption ... continue reading
---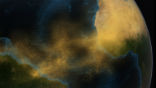 A massive dust storm has blown out of the Sahara and is blanketing Earth from Turkey to Texas. LOS ANGELES, CA (California Network) - A ... continue reading
---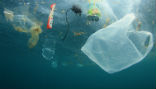 A new study has found that ninety percent of the plastic waste in the oceans comes from ten rivers, all in Asia and Africa. LOS ... continue reading
---