Rate of species extinction 1,000 times greater because of humans
---
Welcome to the sixth mass extinction in planetary history.
A new study which calculates the rate of species extinction was published last week and it confirms what scientists have feared for some time. The world is now in the midst of a mass-extinction event.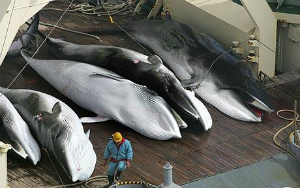 What race will be next in line for the slaughter? The elephant or the seal, or your sons and daughters? --"The Last Leviathan"
LOS ANGELES, CA (Catholic Online) - Throughout the history of the planet, there have been five mass extinctions. The most famous mass extinction took place 65 million years ago when an asteroid impacted what is not the Yucatan and Gulf of Mexico region, blasting so much earth into the atmosphere that most cold-blooded reptiles, especially the dinosaurs, vanished. Mammals became the dominant species on Earth after that event.
However, the Chicxulub impact was not the worst mass extinction event in history. That distinction is reserved for a mass extinction event that took place 252 million years ago when the Earth's climate was suddenly changed, possibly by a microbe which released methane as a by-product. Methane is even worse than carbon dioxide as a greenhouse gas and the planet's temperature spiked as a result. About 90 percent of all ocean species perished as well as 70 percent of all land species.

St. Francis the patron saint of all living things.
The oceans turned acidic and the temperature warmed and after the extinction, it took 20 million years for the dinosaurs to appear.
Mass extinctions change everything. Typically the dominant species, which has evolved according to the existing established biologic order, is the hardest hit since its food chain is severely disrupted. Scientists fear the same thing could happen to humans as foodstocks, such as fish and various plants are devastated by human activity.
Human activity is definitely the culprit, scientists say. According to the latest research, species are being lost at a rate that exceeds 1,000 times what is natural without humans. Since 1995 scientists conclude that about one million species have become extinct every year, a rate much higher than what occurs in places where human activity has little or no impact.
This is a major concern because biodiversity is essential for balance in nature. If certain species, known as keystone species, are reduced or become extinct, it could throw the balance of nature off in one area or more. This will lead to population explosions in other organisms including various parasites, which could threaten humanity. There could also be a collapse of food stock.
Such stresses on human civilization can contribute to warfare, forced population control, and other nightmare scenarios that few people care to contemplate.
The problem stems from the ability of humans to alter their environment, and a lack of regard for the true impacts of that environment. Humans are remarkably short-sighted creatures with few people cognizant of what happens beyond their front door.
The paper is entitled: "The Biodiversity of Species and their Rates of Extinction, Distribution, and Protection" and was published on Thursday in the journal Science.
---
Copyright 2018 - Distributed by THE CALIFORNIA NETWORK
Pope Francis Prayer Intentions for FEBRUARY 2018
Say 'No' to Corruption.
That those who have material, political or spiritual power may resist any lure of corruption.
---
---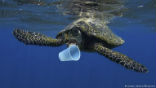 On the sixth day, God gave man stewardship over the creatures of the Earth. With stewardship comes responsibility. According to scientists, ... continue reading
---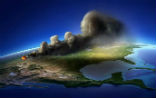 Two small earthquakes on March 11, measuring 1.5 and 1.8 have provoked fears that the Yellowstone supervolcano is recharging for another ... continue reading
---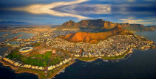 What happens when a city of four million people runs out of water? We are about to find out the hard way, thanks to an epic drought and ... continue reading
---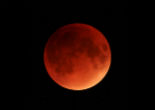 What is a super blue blood moon? LOS ANGELES, CA (California Network) - A blood moon is a lunar eclipse. A supermoon is when the moon ... continue reading
---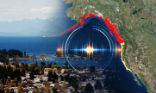 Residents of Kodiak, Alaska were awakened early Tuesday morning by a 7.9 magnitude quake in the Gulf of Alaska. The quake was powerful ... continue reading
---