Did you enjoy denying climate change? The last minute to do so has arrived
---
By Marshall Connolly, Catholic Online (NEWS CONSORTIUM)
5/27/2014 (3 years ago)
Catholic Online (https://www.catholic.org)
Direct climate impacts may be upon us this coming year as a major El Nino forms.
Enjoy denying global climate change, the last minute to do so may have arrived. Astounding reports from NOAA as well as other weather agencies are reporting record-breaking trends around the globe, particularly in the oceans. In the northern hemisphere, carbon dioxide concentrations have also passed 400 parts-per million, a significant milestone in climate change monitoring.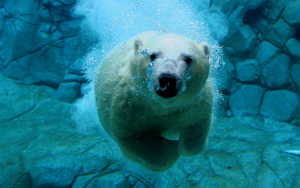 A polar bear in an aquarium, because the others will be extinct.
Highlights
By Marshall Connolly, Catholic Online (NEWS CONSORTIUM)
Catholic Online (https://www.catholic.org)
5/27/2014 (3 years ago)

Published in Green
Keywords: global warming, global climate change, solution, Antarctica, glacier, data, luxury, politics, drought, last minute
---
LOS ANGELES, CA (Catholic Online) - In April, after a series of false starts and alarms, the global concentration of carbon dioxide in the atmosphere surpassed 400ppm, a 40 percent overall increase since the beginning of the industrial revolution. The first 400ppm was recorded in the Arctic in 2012, and will now be considered normal for spring weather.
The World Meteorological Organization (WMO) made the announcement yesterday warning that "time is running out," in reference to averting an overall rise in temperatures of 2 degrees Celsius. Already, the earth has warmed by 0.8C (1.4F) according to the organization's records.

Pray for a new Catholic ecology.
Last April, the UN's climate change panel recommended that the concentration of carbon dioxide in the atmosphere would have to be kept below 450 ppm to avoid a 2C increase.
Although such a small increase may not seem like much, it should be remembered that this is the overall average projected increase with actual local increases in some areas, particularly in the ecologically sensitive areas of the Arctic and Antarctic, being much higher. These higher temps have already started the melting of glaciers situated on land, contributing to a rise in sea levels.
However, other dangers lurk around the corner.
The 400 ppm milestone is itself just a number. There are no catastrophes that will result just because some instruments ticked from 399 to 400. However, CO2 is a greenhouse gas and it is harmful. One Catholic Online reader recently chimed, "CO2 is plant food," implying that CO2 is a naturally occurring gas that is part of the natural process of life on Earth.
While this esteemed reader is correct, their implication is badly mistaken. Snake venom is simply saliva, but it's certainly dangerous in the wrong concentration and place. Likewise, CO2 is fine sequestered in trees and plants, but it's dangerous if too much concentrates in the atmosphere.
Humans are emitting CO2 at a rate that is greater than the natural rate of CO2 emission from volcanoes and other natural events, and we are pumping CO2 into the atmosphere faster than nature can absorb it.
About 14 gigatons of CO2 are being poured into the atmosphere by human-specific activities without being absorbed. As a consequence, the CO2 level is the highest it has been in over 15 million years. A natural change of just 100 ppm of CO2 takes about 5,000 years to occur naturally, at the fastest, according to historical data. However, in the past 120 years, we have increased the levels by 100 ppm. It's an astounding rate of change and nature cannot keep up.
The days of climate change debate may be coming to an end. Weather agencies are closely monitoring what is on track to be the most powerful El Nino in recorded history. A massive "Kelvin wave" also referred to as an "anomaly" has appeared in the Pacific.
That upwelling of warm water from the ocean depths is raising sea surface temperatures by just over half-a-degree Celsius up to 1.47C in the northern hemisphere. The overall worldwide ocean warming for just this season alone is already 1.25C above average, or about 2.25F.
Such small increases may not seem like much, but when you consider some areas are much warmer and ecosystems are fragile, you see a recipe for disaster.
The El Nino growing in the Pacific threatens to send devastating rains to the western United States while bringing drought to the rest of the nation. Severe weather events may also increase in both magnitude and number.
Meteorologists concerned about the El Nino predict this year's weather will become dramatic weather between the coming fall and winter. For many Americans this may be the first time they personally experience the impacts of global warming, which until now have mostly been felt in distant lands.
Already places like California are experiencing severe climate anomalies. California is already well in the grip of summer, weeks ahead of season, and rainfall has been sparse. In fact, 2014 is set to be the driest year on record for the state --that is until the El Nino rains come late in the year. The wildfire season in the state has already started and officials predict this year's season will be exceptionally severe.
If wildfires do ravage the state, and torrential rains follow in the winter, landslides could occur in many parts of the state. It is chilling to think that hundreds of people presently live in the shadow of danger, almost oblivious to the fact they are in danger because of the weather to come.
All that's left is to see what 2014-15 brings.
Let's hope the predictions for this year are wrong and are somehow the product of science propaganda. Let's hope a plucky band of billionaires and their bought scientists have managed to expose the global warming fraud for what it is, the largest, most politically motivated global hoax ever concocted by evil greedy scientists around the globe. Let's hope that we're wrong about a "monster" kelvin wave in the Pacific and the melting of Antarctica. And let's hope we're wrong about the devastating weather that could come as a result.
Maybe it will all be okay. It's too late to do much about it now, so good luck with a heaping serving of hope is now order. Alea iacta est.
---
Copyright 2018 - Distributed by THE CALIFORNIA NETWORK
Pope Francis Prayer Intentions for FEBRUARY 2018
Say 'No' to Corruption.
That those who have material, political or spiritual power may resist any lure of corruption.
---
---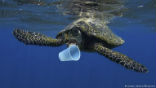 On the sixth day, God gave man stewardship over the creatures of the Earth. With stewardship comes responsibility. According to scientists, ... continue reading
---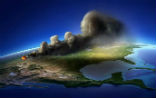 Two small earthquakes on March 11, measuring 1.5 and 1.8 have provoked fears that the Yellowstone supervolcano is recharging for another ... continue reading
---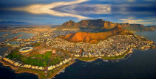 What happens when a city of four million people runs out of water? We are about to find out the hard way, thanks to an epic drought and ... continue reading
---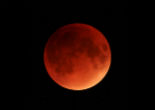 What is a super blue blood moon? LOS ANGELES, CA (California Network) - A blood moon is a lunar eclipse. A supermoon is when the moon ... continue reading
---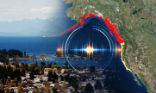 Residents of Kodiak, Alaska were awakened early Tuesday morning by a 7.9 magnitude quake in the Gulf of Alaska. The quake was powerful ... continue reading
---