Can some be choosers? Millennials shun industries because of reputation
---
Money does not always triumph.
There's an interesting trend in job-hunting millennials, particularly women in the western world. These women, although qualified to make large sums of money working in the financial and energy industry, are shying away from industries with poor reputations and accepting lower-paying work with forms whose reputations are better. In other words, morals are trumping money.
Millennials have better working moral compasses than we might imagine.
LOS ANGELES, CA (Catholic Online) - Morals should always trump money, but this has rarely been so -so rare it is that the results of several surveys of millennials and where they prefer to work. In several studies performed with people who are otherwise qualified, such as graduate students, and M.B.A. recipients, said they would turn down job offers to work at companies whose moral profile did not match theirs. In fact, many such people have turned down offers.
In the western world in particular, great emphasis is placed on earnings. A common topic of conversation when meeting someone for the first time is not to inquire their opinions on significant issues, but rather to ask what work they do. This makes it shocking when a person turns down a job offer for a larger sum of money to work someplace for lower pay, but better social responsibility.
May all who labor do so with good conscience, let us pray.
In surveys conducted in the U.S., Europe, and Australia, the financial services and energy sectors rated low with the greatest number of respondents saying they would turn down or had already refused an offer from such industries.
The BBC recently published an article with specific examples of this happening:
Kelsea Ballantyne, who is working toward a Master of Business Administration degree at the University of Michigan, doesn't believe she could bring herself to work for the major oil companies. In her eyes, they simply don't measure up to her moral and ethical standards," the article read. The BBC reported that she turned down a lucrative internship offer from Ford Motor Co. The offer would have paid twice what she is presently earning working for a non-profit.
The MBA student explained, "To join a company like BP or Exxon, "I would really have to feel that I could be a change agent from inside."
According to the BBC, 60 percent of working women say it is "very important to work for a company that prioritizes social and environmental responsibility."
This figure is compared to just 38 percent of men.
Other studies cited by the BBC reveal that the financial services and energy industries ranked low on the preference list. "About 22% of women and 20% of men in the millennial generation said they would avoid financial services solely because of its image, while 17% of women and about 11% of men felt the same way about oil and gas companies, according to a 2011 study of millennials in 75 countries by accounting firm PricewaterhouseCoopers."
The problem of course is that these industries are seen as quasi-criminal, dishonest and driven by an insatiable demand for profits. Nobody who cares about good wants to do work they feel promotes evil.
What makes these studies unique is they apply to people who do, in fact, have a choice of where to work. With graduate degrees, they can find employment with a number of organizations. They enjoy the luxury of choice. However, such choice is not always practical to those with less education or more pressing needs.
Still, it's surprising because many students also owe significant debts, which makes higher-paying jobs more logical. And, it does not seem that these industries have great trouble filling their open positions.
So for many people, money still trumps morals. However, a counterrevolution is starting, and it is being led by women. What remains to be seen is if it will have any impact.
---
Copyright 2018 - Distributed by THE CALIFORNIA NETWORK
Pope Francis Prayer Intentions for FEBRUARY 2018
Say 'No' to Corruption.
That those who have material, political or spiritual power may resist any lure of corruption.
---
---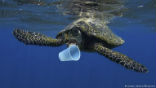 On the sixth day, God gave man stewardship over the creatures of the Earth. With stewardship comes responsibility. According to scientists, ... continue reading
---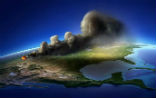 Two small earthquakes on March 11, measuring 1.5 and 1.8 have provoked fears that the Yellowstone supervolcano is recharging for another ... continue reading
---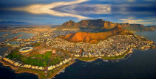 What happens when a city of four million people runs out of water? We are about to find out the hard way, thanks to an epic drought and ... continue reading
---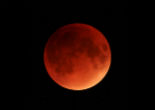 What is a super blue blood moon? LOS ANGELES, CA (California Network) - A blood moon is a lunar eclipse. A supermoon is when the moon ... continue reading
---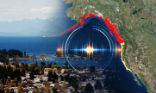 Residents of Kodiak, Alaska were awakened early Tuesday morning by a 7.9 magnitude quake in the Gulf of Alaska. The quake was powerful ... continue reading
---