New data proves Antarctica melting fast; denial is becoming an expensive luxury
---
By Marshall Connolly, Catholic Online (NEWS CONSORTIUM)
5/19/2014 (3 years ago)
Catholic Online (https://www.catholic.org)
True costs of global climate change could come in political form.
New observations reveal that Antarctica is losing over 176 billion tons (160 tonnes) of ice annually. Much of this ice is flowing into the ocean where it is expected to contribute to sea level rise at the rate of almost one-half a millimeter per year.
Satellite imagery shows Antarctica ice is melting much faster than imagined.
LOS ANGELES, CA (Catholic Online) - The ESA's Cryosat II spacecraft has taken the most precise measurement of ice-loss in Antarctica and the rate of loss is alarming researchers. A report on its data published in the journal Geophysical Research Letters shows the continent is losing over 176 billion tons of ice per year.
This combines with alarm that several glaciers are already on the retreat in Antarctica and that retreat is now inevitable. The rate of melting is so significant that one glacier, the Smith Glacier, is losing about 9 meters of height per year.

It's time for a moral way forward. Let us pray we find it.
These rates of loss are not normal, nor seasonal, nor are they sustainable. This is blatant evidence that Antarctica is warming and the world will certainly see the impacts of this warming in the decades to come.
If the only harm to Antarctica were limited to melting ice, the world could ignore the problem, however much of the ice on the continent rests on landmass as opposed to floating in the ocean. That means as the ice melts, it contributes to sea level rise. Several island nations as well as low-lying coastal areas are vulnerable and sensitive to even a sea-level rise of just inches.
The International Panel on Climate Change says that small island nations and deltas, which are rich in biodiversity, are most susceptible to immediate changes in sea level. Several island nations are expected to disappear under the waves as they are eroded by forces above sea level, such as storms, and the sea level rises. Within several decades, the lowest islands will be lost.
This issue is significant since any island that washes beneath the waves ceases to exist politically, opening its surrounding areas to exploitation outside of national control. Fisheries and mineral wealth could then be extracted by non-native entities without payment to the nation that once claimed the waters.
Low-lying cities, such as some districts of New Orleans in Louisiana, and parts of the Netherlands will be at even greater danger of flooding and damage in the years to come.
Within a few centuries, coastlines around the world could look significantly different.
None of this is expected to destroy the world or humanity itself, however it will contribute to the urgency for people and nations to adapt to the problem. What adaptations are selected will depend on the situation as well as the moral philosophy and approaches favored by each society and the world at that time.
Scientists warn that future consequences of climate change could still grow more severe if the world does not begin reversing its trend of emitting pollutants into the atmosphere. Chief culprits include CO2 and methane.
Although plants consume CO2 as food, humans are releasing more of the gas into the atmosphere than plants can consume as we tap into ancient reserves of carbon locked deep within the Earth as coal and oil.
Carbon dioxide is a greenhouse gas which means it traps heat in the Earth's atmosphere. Much of this heat is also being transferred to the oceans.
Some Americans still argue that climate change is not occurring, or that it is not being caused by human activity, however such denial is being increasingly condemned as a delaying tactic sponsored by wealthy elites who prefer to continue profiting from exploitation of the environment.
Several countries such as China, continue to be legendary polluters, emitting astounding amounts of greenhouse gasses into the atmosphere in an effort to develop their economies. Millions of people are being lifted out of poverty by this development, but it is simultaneously destroying long-term sustainability in many parts of the world.
Global fish stocks are dwindling and although new regions are being opened for farming as the climate shifts, the world is experiencing a net loss of farmland. Farmland losses are offset by improved farming techniques which include the development of genetically modified crops and the use of chemical fertilizers. These farming techniques have led to an increase in world food production despite climate change and represent how technology may be used to offset some of the harms created by global warming.
However, as the climate changes the misery will compound as diseases, conflicts over resources, and the loss of keystone species all combine to leave us in a world that is less diverse and substantially different from what we enjoy today.
Already global climate change is being cited as a growing culprit behind infant mortality as well as incidences of disease and poverty in various parts of the Third World.
Perhaps the most serious impact of climate change will be the exercise of political control over the people to reduce consumption, control population, and reduce individual liberties in the face of scarcity, which may be real or imagined, but will nonetheless be exploited for political gain. Unless the world develops a moral approach to the environment, its preservation, as well as the potential scarcity of resources, malevolent powers could enforce a new era of control over the world unlike anything ever seen before.
This should be avoided at great cost and the first step towards that avoidance is the recognition of the evidence provided to us by science. The planet is warming and Antarctica is melting. The sea levels are rising and we need to decide how to act now, while we still have time to decide for ourselves.
The luxury of denial is fast becoming one the world cannot afford.
---
Copyright 2018 - Distributed by THE CALIFORNIA NETWORK
Pope Francis Prayer Intentions for APRIL 2018
For those who have Responsibility in Economic Matters.
That economists may have the courage to reject any economy of exclusion and know how to open new paths.
---
---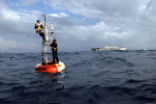 Scientists have detected evidence that global warming is affecting currents in the North Atlantic. These currents are responsible for ... continue reading
---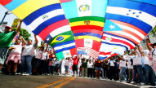 Human migration around the world has increased in the last 30 years. Here's why and where. LOS ANGELES, CA (California Network) - In the ... continue reading
---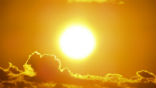 Scientists think the Sun may be approaching a record minimum in its recorded history, a state which could lead to a mini ice age in North ... continue reading
---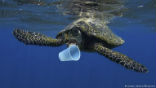 On the sixth day, God gave man stewardship over the creatures of the Earth. With stewardship comes responsibility. According to scientists, ... continue reading
---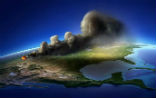 Two small earthquakes on March 11, measuring 1.5 and 1.8 have provoked fears that the Yellowstone supervolcano is recharging for another ... continue reading
---