Map of ice age world shows how different the planet looked just 14,000 years ago
---
Map shows location of borders of modern countries and major cities.
An Amateur graphic designer from Slovakia has created a beautiful map of how the world and its borders would have looked during the last ice age. The map created with the help of geologists who advised on where land bridges and ice sheets would have been.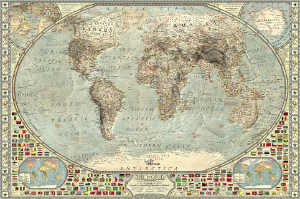 The map produced by Martin Vargic, of Slovakia.
LOS ANGELES, CA (Catholic Online) - According to the Daily Mail, Martin Vargic, of Slovakia, has created a beautiful map of how the world appeared during the last ice age, some 14,000 years ago. The map is done in an almost classic National Geographic-style and shows the political boundaries of nations as well as major cities.
Perhaps most striking is that landmasses don't look the same today as they did 14 millennia ago. Because so much water was stored in the ice sheets, sea level was much lower and landmass areas were larger.
Give a Bible to those in need.
The Bearing Strait land bridge connects Alaska to Siberia on the map, and Doggerland, a landmass that occupied what is now the North Sea, and was even thought to be populated, fills the gap between the U.K. and Norway.
Newfoundland and Labrador are connected, as well as Canada and Greenland. The Mediterranean sea is also smaller and more cramped.
During the last ice age, ancient humans barely populated the Earth, living mostly in Africa and the Fertile Crescent, although wandering bands may have traveled as far as North America already. Other evidence suggests that homo sapiens sapiens had made his first forays into Europe and were already populating Australia.
The world looked different 14,000 years ago when sea levels were much lower.
The entire region that is now Indochina, is thought to have been a large landmass with the islands of Indonesia incorporated into the Asian continent.
Although the map is speculative it is  based on scientific understanding regarding sea-levels and the extent of the ice sheets.
Today, the accelerated melting of ice around the globe has sea level rising and unless Earth experiences a significant cooling trend, the world will see less and less landmass as sea-levels rise. What the planet will look like in another 14,000 years is still subject to speculation, however whether the planet warms or cools, one this is certain --it will look different from what it does today.
---
Copyright 2018 - Distributed by THE CALIFORNIA NETWORK
Pope Francis Prayer Intentions for FEBRUARY 2018
Say 'No' to Corruption.
That those who have material, political or spiritual power may resist any lure of corruption.
---
---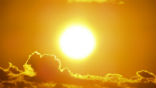 Scientists think the Sun may be approaching a record minimum in its recorded history, a state which could lead to a mini ice age in North ... continue reading
---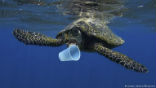 On the sixth day, God gave man stewardship over the creatures of the Earth. With stewardship comes responsibility. According to scientists, ... continue reading
---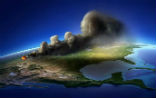 Two small earthquakes on March 11, measuring 1.5 and 1.8 have provoked fears that the Yellowstone supervolcano is recharging for another ... continue reading
---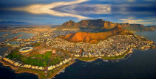 What happens when a city of four million people runs out of water? We are about to find out the hard way, thanks to an epic drought and ... continue reading
---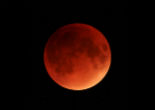 What is a super blue blood moon? LOS ANGELES, CA (California Network) - A blood moon is a lunar eclipse. A supermoon is when the moon ... continue reading
---