Here's why the conservative take on global warming is DEAD WRONG
---
By Marshall Connolly, Catholic Online (NEWS CONSORTIUM)
5/13/2014 (4 years ago)
Catholic Online (https://www.catholic.org)
Conservatives need to embrace conservation if they wish to avoid worse consequences later.
Climate researchers from NASA have announced the glaciers of West Antarctica have "passed the point of no return" meaning they will melt irreversibly over the coming centuries, contributing to a sea-level rise of at least 4 feet, inundating coastal regions around the world.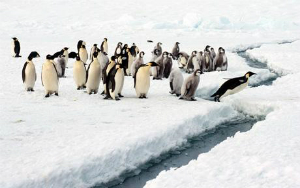 Penguins are not the only creatures to be impacted by climate change. Our entire civilization is endangered.
LOS ANGELES, CA (Catholic Online) - Scientists from NASA have announced in a statement that the massive glaciers of West Antarctica will melt and that we have "passed the point of no return." The melting of these glaciers will accelerate over time and within the next few centuries sea level will rise by at least four feet and possibly up to 12.
The study, which will soon be published in the journal Geophysical Research Letters, was delivered in brief by NASA scientists who presented observational evidence that warmer seawater was the culprit, and that the unique features of the continent and its landscape meant the melting would be irreversible.
Join us in making the world a better place, one person at a time.
"We present observational evidence that a large section of the West Antarctic Ice Sheet has gone into a state of irreversible retreat; it has passed the point of no return," the scientists said.
"This retreat will have major consequences for sea level rise worldwide. It will raise sea levels by 1.2m, or 4ft, but its retreat will also influence adjacent sectors of the West Antarctic Ice Sheet which could triple this contribution to sea level."
The study used 40 years of observations of six major glaciers in Antarctica to reach their conclusions. The researchers said the melting would take centuries, but it was also inevitable.
There is no question that the Earth's climate is warming. This is a natural process. Throughout history, Earth's climate has warmed and cooled as the environment changed in one way or another. What makes the current situation unique is the pace of change. Because this change is being caused largely or entirely by human pollution and environmental degradation, it is rapidly accelerated. The current pace of change is so fast that species cannot adapt in time and are going extinct.
Scientists say we are experiencing the sixth mass-extinction event in planetary history. The shifts in climate are causing disruption to established orders as farmland, forest, and natural habitats move. As sea levels rise, more extreme weather events are predicted for the world. Severe social and political disruption are expected.
Despite this, there is a tiny, but vocal minority of people who argue that climate change is not happening. Despite obtaining their best evidence from the badly discredited website whatsupwiththat, and a healthy dose of irresponsible rhetoric, they no longer matter. The worldwide scientific consensus is in. Say sorry.
Even worse, there are those, such as Tim Worstall who trivialized that if climate change is inevitable we should do nothing further to stop it. "We might as well face the floods being as rich, fat and happy as we can, without wasting resources on trying to prevent something inevitable," he wrote for Forbes.
Really?
Worstall may know his economics, but he clearly does not understand global climate change, and he certainly does not understand the basic underlying morality of creation care.
Climate change will have impacts well beyond a few melting glaciers and a rising sea level. More importantly, we have a moral obligation to act as responsible stewards of creation, finding ways to employ the world's resources for the benefit of those who labor, but not at the expense of those who are yet to come.
There are many in conservative circles who fear acceptance of climate change science and who won't agree that we should avoid exacerbating the inevitable. Yet, this is precisely what we have to do. Their fears are grounded in worry about the imposition of socialism, with powerful central governments imposing rules against the all-purpose boogeyman of global climate change.
They fear population controls, rationing, government imposed poverty, and day-to-day totalitarian control. They are, in fact quite correct. Global climate change can become an all-purpose boogeyman, employed to enslave the planet by a few corrupt elites.
However, the way to prevent this slouch toward evil isn't to deny the science, but rather to use science to adapt. By resisting the facts, we delay response while the situation grows worse. However, we still have some degree of control. Although the planet will warm and seas will rise, we can still mitigate the impacts of global climate change by developing adaptive responses to the problem. We can also support reasonable changes in behavior to mitigate the future rise in temperatures.
By acting now we can buy more time for science to develop better solutions to the problems we face. Presently, we have few practical, workable solutions to adequately reduce pollution. Even our "green" technology has significant environmental and social impacts. Nonetheless, something must be done and we need to address this problem in a fashion that is both economically feasible and morally correct.
Nobody seems to know what specific actions that entails, but that is the where our focus should now be. "Debating" whether or not a modern, established fact is in fact, a fact, (we're not discussing the shape of the Earth in the 4th century BC here) instead we should be talking about what solutions that are reasonable, feasible, and moral. This is our current assignment. Anything else is feeding the evil and tyranny that will come if we don't complete our assignment on time.
---
Copyright 2018 - Distributed by THE CALIFORNIA NETWORK
Pope Francis Prayer Intentions for APRIL 2018
For those who have Responsibility in Economic Matters.
That economists may have the courage to reject any economy of exclusion and know how to open new paths.
---
---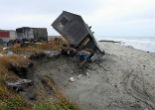 A heatwave is wreaking havoc on the Arctic as the Bering Sea ice melts a month early. These events are far from superficial. They impact ... continue reading
---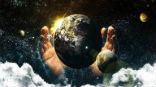 Sunday was Earth Day and Pope Francis called for us "to see the world through the eyes of the God the Creator." As news accumulates to ... continue reading
---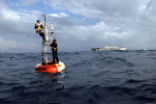 Scientists have detected evidence that global warming is affecting currents in the North Atlantic. These currents are responsible for ... continue reading
---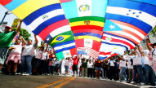 Human migration around the world has increased in the last 30 years. Here's why and where. LOS ANGELES, CA (California Network) - In the ... continue reading
---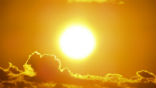 Scientists think the Sun may be approaching a record minimum in its recorded history, a state which could lead to a mini ice age in North ... continue reading
---