Evangelical climate scientist says 'we have been lied to' about climate change
---
By Marshall Connolly, Catholic Online (NEWS CONSORTIUM)
5/6/2014 (4 years ago)
Catholic Online (https://www.catholic.org)
Being green is consistent with being Christian.
"If you believe that God created the world, and basically gave it to humans as this incredible gift to live on, then why would you treat it like garbage? Treating the world like garbage says a lot about how you think about the person who you believe created the Earth." -Katherine Hayhoe, Evangelical Christian and climate scientist.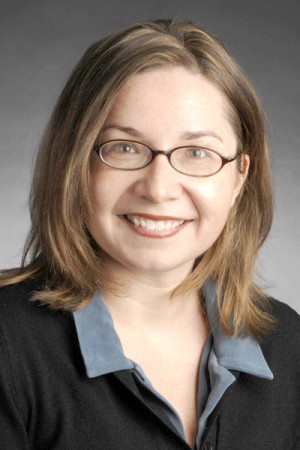 Katherine Hayhoe is an evangelical and a climate scientist who says we're being lied to about climate change.
LOS ANGELES, CA (Catholic Online) - Katherine Hayhoe, atmospheric scientist and proud Evangelical Christian has captured the spotlight recently with her very public show of concern for global climate change. It's not what, but who she is that is making the fuss. The notion that the Earth's climate is changing is opposed by almost two-thirds of Evangelical Christians, but Hayhoe has answers for them, both scientific and Biblical.
Hayhoe affirms the nearly 100 percent scientific consensus on climate change, specifically that the Earth's temperature is warming and that trend is caused by humans.

Global climate change affects millions. Pray for a new understanding, a Catholic way of being green.
There's little need to debate the science on the issue any further. The scientists have the evidence which time and again has demonstrated that the planet is warming much faster than at any point in history, a pace which can only be caused by human influence. This doesn't mean the book is closed to new scientific discoveries, but it does mean the verdict has been rendered and it won't be overturned without substantial evidence to the contrary.
What scientists like Hayhoe find alarming is the pace of climate change that we're observing. Despite a plateau in warming (it is still warming, just more slowly with the oceans absorbing more heat) which scientists think is temporary, mass extinction, habitat shift, and the threat of extreme weather events has many scientists worried that humans are less prepared than we think to thrive amid one of the greatest natural calamities in recorded history. 
According to scientists, it is the pace of change which is more deadly than the change itself, because while Earth has seen more greenhouse gasses and heat in its atmosphere before, and climate change is also a natural thing, the human-accelerated pace of change is so great that natural selection cannot keep up. Entire forests, keystone species, not to mention human improvements including entire cities, are severely jeopardized by climate change.
Hayhoe explained that her approach to science was heavily influenced by her father, a science educator and missionary. "For him, there was never any conflict between the idea that there is a God, and the idea that science explains the world that we see around us," she told Slate.
Hayhoe is often asked why she believes in climate change when so many fellow evangelicals reject the notion. Her responses are many-fold, but include discussions of the scientific data as well as Biblical understanding.
She explained that the American audience has been lied to in an Inquiring Minds podcast. "I feel like the conservative community, the evangelical community, and many other Christian communities, I feel like we have been lied to," she said. "We have been given information about climate change that is not true. We have been told that it is incompatible with our values, whereas in fact it's entirely compatible with conservative and with Christian values."
Hayhoe explained that conservation is a Christian value and that it belongs to conservatives. Catholic Online looked to establish this point over a year ago in an interview with ConservAmerica, a conservative environmental awareness organization in the United States. In fact, modern American environmental conservation was started by President Teddy Roosevelt, a Republican president and an avid outdoor sportsman. In an interview with Slate, Hayhoe also explained that God gives us the responsibility to care for the Earth, that we do have the power to harm the planet and that the Bible demonstrates we will be left to live with the consequences.
There is a massive gap between public and scientific understanding on this issue, particularly in the United States where the impacts of climate change are least felt and the misinformation mill runs overtime. Some conservatives fear that climate change is a myth perpetuated by the left to impose strict controls on human enterprise and behavior which can lead to population control, euthanasia, socialist government, and other dreadful policy shifts that are anathema to liberty, faith, and conscience. These fears could someday be well founded, but any danger of them is best avoided by reasonable correction taken in the present, as opposed to a "wait and see" attitude.
A popular comic is circulating with the caption, "what if it's all a big hoax and we create a cleaner, better world for nothing?" The question is valid. Why not follow better environmental policies now, regardless if global warming is a myth or not?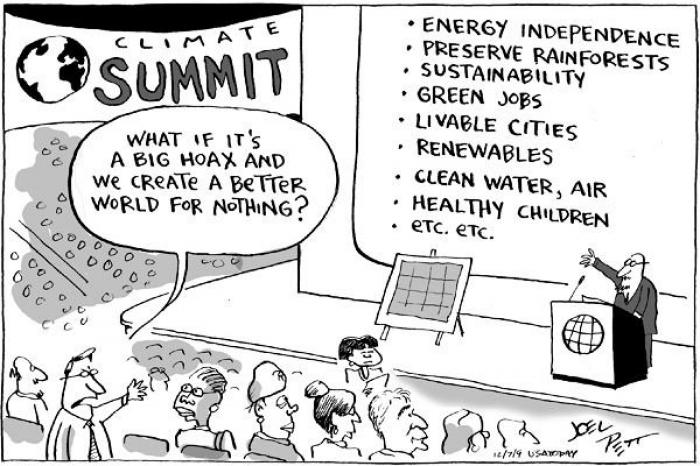 What if it's all a big hoax and we create a better world for nothing?
We are tasked with the care of creation. We are masters of the Earth and we enjoy dominion. Yet, this does not mean we won't also bear the consequences of our action. Look no farther than the story of the Garden or the Flood, or the Tower of Babel to see that God will permit us to reap what we sow. Each of these consequences was the direct result of human disobedience to God's word. Even the story of Cain and Abel proves that man reaps what he sows.
"Am I my brother's keeper?" (Genesis 4:9)
The creatures gathered on Noah's ark were not merely gathered there for food, but also because each kind filled a particular ecological niche as part of God's plan for the world. Naturally, when we drive the descendants of these creatures to extinction, when we disrespect the gift of creation, there will be consequences.
Many of those consequences are being felt already, but the consensus is that the worst is yet to come.
Unfortunately, avoiding those consequences will be difficult because this issue, which belongs in the realm of science and moral theology, has instead become a political issue in the United States. Ironically, it is firmly wedded to the liberals in the US, while it tends to be seen as a conservative issue in other parts of the world.
As Catholics we need to view this issue from a Catholic perspective. The destruction of the environment is the destruction of common natural resources that exist for the benefit of all. We are expected to use those resources, to create jobs, to labor and earn our living, but not at the expense of destroying the future lives of others.
Catholics, Evangelicals, and all Christians are justified in sharing alarm over the status quo which advocates business-as-usual or lukewarm approaches to a significant and threatening problem.
Conservation is not just a matter of politics or science, or faith. It's also good common sense.
---
Copyright 2018 - Distributed by THE CALIFORNIA NETWORK
Pope Francis Prayer Intentions for APRIL 2018
For those who have Responsibility in Economic Matters.
That economists may have the courage to reject any economy of exclusion and know how to open new paths.
---
---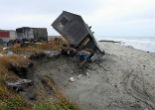 A heatwave is wreaking havoc on the Arctic as the Bering Sea ice melts a month early. These events are far from superficial. They impact ... continue reading
---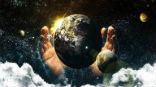 Sunday was Earth Day and Pope Francis called for us "to see the world through the eyes of the God the Creator." As news accumulates to ... continue reading
---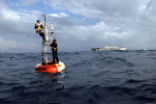 Scientists have detected evidence that global warming is affecting currents in the North Atlantic. These currents are responsible for ... continue reading
---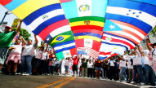 Human migration around the world has increased in the last 30 years. Here's why and where. LOS ANGELES, CA (California Network) - In the ... continue reading
---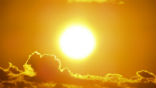 Scientists think the Sun may be approaching a record minimum in its recorded history, a state which could lead to a mini ice age in North ... continue reading
---