Global warming is inevitable: It's time for a new ecology.
---
By Marshall Connolly, Catholic Online (NEWS CONSORTIUM)
4/1/2014 (4 years ago)
Catholic Online (https://www.catholic.org)
Pope Francis is writing an encyclical on the environment.
The latest revelation from climate scientists is that they now believe global climate change as a result of human activities is now inevitable and irreversible. Furthermore, it will affect everybody in the years to come-if it hasn't already. It is nigh time for a new attitude.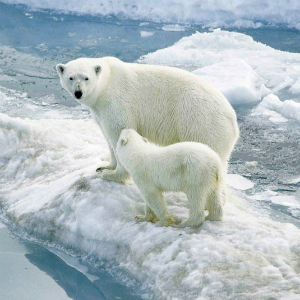 LOS ANGELES, CA (Catholic Online) - Climate scientists met in Japan last week to provide the most comprehensive assessment of all climate change data available. With the exception of very few published reports, the vast majority, about 97 percent of climate scientists have reaffirmed their contention that the Earth's climate is warming and that humans are either partly, if not wholly to blame.
St. Francis, patron saint of animals and the environment.
While there may be less consensus on the causes of climate change, we know it is happening. Climate change is part of a natural cycle on Earth, and it is almost intuitive to see that human activities, which cause pollution on a scale that isn't apparent to most, are having a negative impact.
This week, a dramatic illustration of the human impact on the planet is unfolding in the Indian Ocean as patrol craft and ships search for the wreckage of Malaysian Airlines flight 370. Every "lead" no matter how promising, has turned out to be garbage. The world is beginning to see for itself that the oceans, even thousands of miles from land, is heavily polluted with junk.
While flotsam may not contribute to global warming, it provides a visual illustration for the harm we are doing to our planet. We are even more caviler when it comes to carbon emissions and other greenhouse gasses, such as methane, which we cannot see with our eyes.
Simply put, you cannot have a planet populated by nearly 8 billion people, all producing methane, carbon dioxide, discarding plastic, and physically altering the natural environment on a global scale without global consequences.
Among the most concrete predictions of climate scientists are crop yields forecasts. Crop yields in much of the world will decline in the decades to come as a result of climate change. Meanwhile, crop yields in traditionally colder areas, including Canada, Eastern Europe, and northern Asia will increase. This "shift" in growing area will offset some of the food production loss that will happen in more central latitudes, but it may not compensate entirely for the change. The net result will be less food for even more people.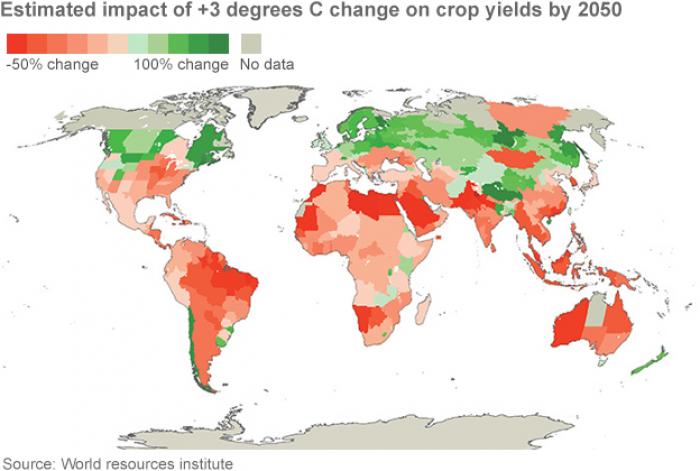 As climate changes so will crop yields. The red areas reflect anticipated decline, the green expansion. The expansion is unlikely to offset the losses.
Fishing stocks are also expected to decline significantly, and indeed they already are. New England fisheries are expected to collapse entirely. Not just as a result of overfishing, but also because of ocean warming and acidification.
In the Southern Hemisphere, the Great Barrier Reef is dying and is expected to be completely lost due to acidification. Whether this comes to pass and how quickly is a matter of some speculation.
Scientists have grown weary of the vocalism of critics who say the Earth isn't warming and that the climate isn't changing. U.S. Secretary of State John Kerry, for what it's worth, went so far as to proclaim that "denial of the science is malpractice."
Kerry is a politician, and in the United States the issue of global climate change has become heavily politicized, which stymies efforts to develop cleaner activities and better public policies. People who express concern for the environment are subject to labeling and criticism. Likewise, people who criticize the science and engage in debate are labeled "deniers" which is intended to be pejorative and to place them on the same par as holocaust deniers.
Both practices are reprehensible.
The truth is in the data, but it should be acknowledged that there is no absolute consensus as to the cause of global climate change, or that humans are responsible. The pace of climate change strongly suggests humans play the dominant role in climate change, yet the climate models remain incomplete and are only able to provide general predictions, making it difficult for the hardest skeptics to accept them. Case-and-point is the north polar ice cap that was supposed to be entirely melted last summer. It did not even come close.
Despite the missed predictions, there remains a general trend and there is also a right way and a wrong way to be. Certain issues are too important to be left to the discretion of politicians and care of creation is one of them. Creation care is a moral issue.
Although there are some who disbelieve that God would permit humans to destroy the planet, we should ask if that is a hypothesis we care to test with our homes and our lives?
The resources of the environment are a gift from God, intended for the benefit of all humankind, not just a few who happen to be lucky, smart, or wealthy. While the hard worker deserves to profit most from his efforts, there is no excuse for profiting by destruction of the environment to the point that others needlessly suffer.
It is time for us to develop a new appreciation for our ecology, one that refocuses us on our place in creation as a centerpiece, but not as the whole of creation. We must come to see ourselves as a keystone in creation, important, but not independent of it.
Fortunately, this direction is coming. Pope Francis is said to be writing an encyclical on the environment that will do just this. It will stress the importance of the environment to man and our responsibility towards one another as we manage the resources with which we have been gifted. Until this new focus is given, we should back off the political rhetoric (which includes Kerry's comments) and instead focus our efforts on how we can better co-exist within, rather than use up our environment.
---
Copyright 2018 - Distributed by THE CALIFORNIA NETWORK
Pope Francis Prayer Intentions for APRIL 2018
For those who have Responsibility in Economic Matters.
That economists may have the courage to reject any economy of exclusion and know how to open new paths.
---
---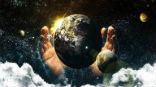 Sunday was Earth Day and Pope Francis called for us "to see the world through the eyes of the God the Creator." As news accumulates to ... continue reading
---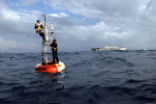 Scientists have detected evidence that global warming is affecting currents in the North Atlantic. These currents are responsible for ... continue reading
---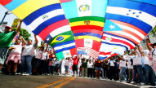 Human migration around the world has increased in the last 30 years. Here's why and where. LOS ANGELES, CA (California Network) - In the ... continue reading
---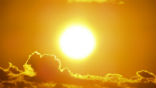 Scientists think the Sun may be approaching a record minimum in its recorded history, a state which could lead to a mini ice age in North ... continue reading
---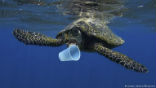 On the sixth day, God gave man stewardship over the creatures of the Earth. With stewardship comes responsibility. According to scientists, ... continue reading
---