By Catholic Online (NEWS CONSORTIUM)
7/25/2013 (1 year ago)
Catholic Online (www.catholic.org)
Study suggests fungicides make bees susceptible to parasites.
New research suggests that fungicides are partly responsible for the loss of bees across the United States and other parts of the world. Known as Colony Collapse Disorder (CCD), its causes have been a mystery until just recently.
LOS ANGELES, CA (Catholic Online) - In the last six years, bees have been dying en masse, leaving beekeepers distraught and farmers paying higher prices for pollination. This has driven food prices up. A considerable effort to study CCD has been undertaken in that time and studies suggest that the cocktail of pesticides used by farmers is probably responsible.

At various times, blame has been placed on climate change, habitat destruction, parasites, and pesticides. The latter two seem to be the culprits behind CCD.

Farmers know better than to spray pesticides at times when pollinating bees are present, but no such warning has been made for fungicides, which have long been regarded as safe for bees. New research, published in the science journal, PLOS One, suggests that fungicide may be a significant contributor to CCD.

Scientists collected pollen from hives to determine what pesticides the bees were being exposed to. Studies of the pollen found at least 35 different chemicals were present in the hives with fungicide loads being high.

They then fed contaminated pollen to bees, to ascertain what impact the contaminates would have. They learned that when exposed to fungicides, bees were two to three times more likely to become infected with a parasite, called Nosema if they ingested the fungicide-laced pollen.

Other recent studies have implicated pesticides known as neonicotinoids in CCD.

The results suggest that the issue is complicated, but it is the veritable cocktail of pesticides mixed with parasites that is causing bee populations to dwindle. If we are to save our bees, and crops, we may have to find another way to protect our crops from insects, or develop new compounds or methods of pesticide delivery.

Stopping the use of pesticides is an unlikely solution since insects can decimate unprotected crops within a short span of time.

No matter what happens, the costs associated with food is likely to increase since the status quo in untenable.

Researchers are calling for further study to confirm their conclusions and to develop workable solutions to the problem.


---
Copywriter 2015 - Distributed by THE NEWS CONSORTIUM
Pope Francis Prayer Intentions for June 2015
Universal:
That immigrants and refugees may find welcome and respect in the countries to which they come.
Evangelization:
That the personal encounter with Jesus may arouse in many young people the desire to offer their own lives in priesthood or consecrated life.
---
---
---

By Talia Ramos (NEWS CONSORTIUM)
Summer months bring an intense heat to farmlands and drought stricken parts of the world. The heat from the sun can damage not only crops that need regular water supply, but will also cause sickness, dehydration and death to farm animals. MUNTINLUPA, PHILIPPINES ... continue reading
---

By Hannah Marfil (NEWS CONSORTIUM)
The severe drought in California has recently alarmed residents of San Francisco, as its century-old sewer system takes a serious hit. Contrary to the popular belief that the drought might give the sewers a break, as it is expected to facilitate less water, it ... continue reading
---

By Atarah Haely (NEWS CONSORTIUM)
A mysterious object lit up in the sky on June 29 in the southeast. The source has since been confirmed as a space junk passing by and reentering our atmosphere. Sightings of the "fireball" were taken to social media, where people tried to guess whether it was a ... continue reading
---

By Linky C. (NEWS CONSORTIUM)
A normal life remains to be far-fetched for residents in the town of Monson, CA, located 200 miles from the northern part of Los Angeles. Residents in the area have already spent four gruesome months without running water in their homes. The four years of drought ... continue reading
---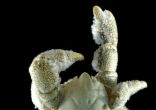 By Catholic Online (NEWS CONSORTIUM)
The Kiwa tyleri is a furry breed of crab that is only found in the hydrothermal vents in Antarctica. The species can only thrive in water that is between 945 and 104 degrees in Antarctica - making it rare indeed. Growing to only two inches in length, the Kiwa ... continue reading
---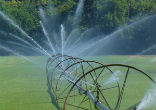 By Catholic Online (NEWS CONSORTIUM)
The water shortage in California, now dragging into its fourth year is being categorized as "extreme to exceptional drought." Everyone, including all western U.S. states is now expected to conserve - and not just in California. Below are the facts that everyone in the ... continue reading
---

By Atarah Haely (NEWS CONSORTIUM)
Scientists have cross-bred corals coming from different latitude with variety of temperatures underwater and found that there are some corals that adapt better in climate change than others. With the rapid decline of coral reefs, experts are hoping that this new ... continue reading
---

By Hannah Marfil (NEWS CONSORTIUM)
With the pressing idea that humans have to find suitable life outside Earth in mind, many projects and experiments are being conducted to find a livable environment on Mars. The planet is not yet suitable to live on but a new project suggests that they may have the ... continue reading
---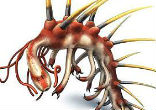 By Catholic Online (NEWS CONSORTIUM)
A spiny little organism rightfully called the Hallucigenia sparsa - so hallucinogenic was it in appearance, had scientists scratching their heads, literally unable to make heads or tails of it. Living in the Cambrian age of 508 million years ago, the ... continue reading
---

By Talia Ramos (NEWS CONSORTIUM)
Earth runs in an inconsistent speed, so to synch it up with the atomic clock, June 30, 2015 will be longer by a second. This extra second, added after midnight, is called a leap second. This is not the first time extra time has been added in order for several ... continue reading
---
All Green News